Private tour of the Castles and Palaces around Paris
Among the most beautiful Castles of the country
categories
client reviews
Marion « Many thanks to you and Marion for two days of wonderful adventures, on short notice no less, for my son. It improved his experience and mood immeasurably. We are so relieved that he has enjoyed his trip and been exposed to more cultural opportunities.» Cathy C., July 2016 Eugénie « We enjoyed the tour today of Versailles much more than our first tour 9 years ago thanks to you and your knowledge. I will give your email to my friend Paul who will be here in March with his family. » Robert T., Nov 2016 Magali "Great from beginning to end! It was magical…" Emma, UK, March 2016 Marie-Bénédicte « The activity on Friday was great. The team really enjoyed the tour and seeing the city. A big « merci » to Marie-Bénédicte and all the Unique Tours Factory team. » Pascal M., Nov 2016 Eugénie « The tour went very well. We saw all the main sights and enjoyed short visits to the ones we wanted to see , learn about and photograph. Eugenie and the driver did a good job. The pace was just right. » Mike Q., July 2016 Fabienne « The tour was amazing! Fabienne is quite wonderful and we had a great time. She was very flexible and accommodating (...). It was a delight to tour the exhibit with her and the restaurant and lunch was lovely. I have already recommended her and the tour to several people as something very special to do in Paris. Sincerely, » Jeanne H., Nov 2016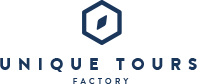 THE BEST PRIVATE TOURS IN THE WORLD'S LOVELIEST CITIES
Just a short ride from Paris, the countryside retains many sumptuous and historical residences known as Châteaux and built by parisian nobility between the 10th and the 19th century as country houses. To ensure you an unforgettable experience, our expert guides designed the perfect tours in these awe-inspiring Castles and Palaces.
Located 34 miles (55 km) southeast of Paris, the majestic Château Vaux-le-Vicomte deserve a visit. Built in the 17th century, this Baroque architectural masterpiece is considered the most important private property in France. On our day tour, you will visit and marvel at this lavish and refined castle that inspired later the construction of the splendid Château de Versailles. Closely linked to the history of France, our private tours of the Château de Versailles will leave you speechless. Built under the reign of Louis 14th by the most talented architects, this royal masterpiece located just 12 miles (20 km) from the center of Paris, is one of the best examples of the French luxury and refinement during the Renaissance.
The Château de Fontainebleau is a jewel of Renaissance architecture which has seen lots of improvements and embellishments since it was built in the 12th century. Famous for being the residence of French monarchs, it is today a UNESCO World heritage.
Both built in the 15th century and classified as historical monuments, the emblematic Château de Chambord and Château de Chenonceau are part of the long list of 300 Châteaux scattered in the Loire Valley region the whole family can discover on one of our original day tours from Paris.
For more experiences with your children, try our tour and Polo in the famous Château de Chantilly or our interactive Château de Rivau family tour that will transport the whole family back in the medieval times, in a knights, princesses and fairytale atmosphere.