Private highlights tours
History, architecture and elegance in the French capital
categories
client reviews
Marion « Many thanks to you and Marion for two days of wonderful adventures, on short notice no less, for my son. It improved his experience and mood immeasurably. We are so relieved that he has enjoyed his trip and been exposed to more cultural opportunities.» Cathy C., July 2016 Eugénie « We enjoyed the tour today of Versailles much more than our first tour 9 years ago thanks to you and your knowledge. I will give your email to my friend Paul who will be here in March with his family. » Robert T., Nov 2016 Magali "Great from beginning to end! It was magical…" Emma, UK, March 2016 Marie-Bénédicte « The activity on Friday was great. The team really enjoyed the tour and seeing the city. A big « merci » to Marie-Bénédicte and all the Unique Tours Factory team. » Pascal M., Nov 2016 Eugénie « The tour went very well. We saw all the main sights and enjoyed short visits to the ones we wanted to see , learn about and photograph. Eugenie and the driver did a good job. The pace was just right. » Mike Q., July 2016 Fabienne « The tour was amazing! Fabienne is quite wonderful and we had a great time. She was very flexible and accommodating (...). It was a delight to tour the exhibit with her and the restaurant and lunch was lovely. I have already recommended her and the tour to several people as something very special to do in Paris. Sincerely, » Jeanne H., Nov 2016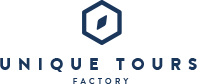 THE BEST PRIVATE TOURS IN THE WORLD'S LOVELIEST CITIES
Here we offer you our private tours of the highlights and hotspots of Paris.
These highlights are all too familiar: the Eiffel Tower, the Louvre, the Arc de Triomphe, Montmartre and Pigalle–home to the Moulin Rouge. You have probably seen them all at least once, whether in a photo, on a postcard or in TV or film. But who can resist the joy of seeing them, touching them, experiencing them, right here in Paris?
These places and monuments are famed for their beauty and majesty, but also for their rich and fascinating histories and the symbols they represent.
Our professional local guides are veritable experts when it comes to the Parisian landmarks, and you can benefit from their specialist knowledge. They'll take you by scooter, on foot or by car to these spots that are scattered across the city, illuminating Paris by their splendour. You will also take a journey through time, as your guide transports you through history from the Middle Ages up to modern day in the blink of an eye.
Our guides will take pleasure in sharing their passion for their city in a moment of fun, enjoyment and intellectual delight. Afterwards, you may not be able to resist a coffee on a chic outdoor terrace, or lunch in a Parisian bistro selected by your guide, in order to continue your discussions about the city of Paris.
All that is left to do is discover the tours for yourself! Featured below is a selection of carefully curated private tours for you to choose from. Our guides are ready to meet your every need and request, so don't hesitate to contact them if you wish to create a custom-made tour.