Private Family tours in Paris
Paris for all ages
categories
client reviews
Marion « Many thanks to you and Marion for two days of wonderful adventures, on short notice no less, for my son. It improved his experience and mood immeasurably. We are so relieved that he has enjoyed his trip and been exposed to more cultural opportunities.» Cathy C., July 2016 Eugénie « We enjoyed the tour today of Versailles much more than our first tour 9 years ago thanks to you and your knowledge. I will give your email to my friend Paul who will be here in March with his family. » Robert T., Nov 2016 Magali "Great from beginning to end! It was magical…" Emma, UK, March 2016 Marie-Bénédicte « The activity on Friday was great. The team really enjoyed the tour and seeing the city. A big « merci » to Marie-Bénédicte and all the Unique Tours Factory team. » Pascal M., Nov 2016 Eugénie « The tour went very well. We saw all the main sights and enjoyed short visits to the ones we wanted to see , learn about and photograph. Eugenie and the driver did a good job. The pace was just right. » Mike Q., July 2016 Fabienne « The tour was amazing! Fabienne is quite wonderful and we had a great time. She was very flexible and accommodating (...). It was a delight to tour the exhibit with her and the restaurant and lunch was lovely. I have already recommended her and the tour to several people as something very special to do in Paris. Sincerely, » Jeanne H., Nov 2016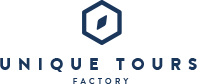 THE BEST PRIVATE TOURS IN THE WORLD'S LOVELIEST CITIES
Share the beauty, mystery and history of Paris with your children. From Montmartre in Saint-Germain des Prés and the Versailles Palace, you will enjoy our private family tours in Paris set up by our team of professional guides and pedagogues.
Visit the majestic Notre Dame Cathedral on a fun investigation. Discover the art world with your family during a treasure hunt in the Louvre followed by a painting class in a private studio. Venture in the emblematic places of the Da Vinci Code while solving anagrams, games memory and other puzzles in the Pantheon, the Luxembourg gardens, Saint-Sulpice Church and Saint-Germain-des-Prés Church. Literature lovers will enjoy our original tours focused on the famous story of the brave three musketeers made worldly famous by French writer Alexandre Dumas.
Around Paris, sumptuous Châteaux await you: travel back in time and immerse yourself in a fairy tale world on our Château de Rivau family tour including Calligraphy workshops for children and wine tastings for adults. Our guided tours in the Chenonceau and Chambord Châteaux will give the entire family the opportunity to learn about the Renaissance history, art and architecture in a fun and interactive way.
Your children have artistic talents? Reveal them on our tour of Montmartre in the footsteps of famous artists, with sketchbook in hand. Who never wanted to know the secrets of the delicious French baguette? Our guided tour of Paris on a scooter followed by a bakery workshop with a french chef will turn everybody into real bakers!