Private tours in Naples, Pompeii and Amalfi coast
Naples, Pompeii and Amalfi coast
categories
client reviews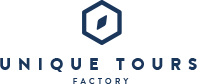 THE BEST PRIVATE TOURS IN THE WORLD'S LOVELIEST CITIES
The beautiful city of Naples is surrounded by fabulous sites listed at the UNESCO World Heritage. Less than an hour away, the change of scenery is immediate, that's why our local professional guides designed some exclusive itineraries to show you all these wonders. On our private walking tours, see the  archeological main remains of Pompeii and Herculaneum, two of the oldest cities of all time. The dazzling city of Pompeii used to be an example of development and modernity back in the 4th century BC. After being buried by the ashes of the erupted Mount Vesuvius volcano in the summer of A.D. 79, it became only ruins. Today, Pompeii remained incredibly well preserved and offers a great testimony of the Roman Time life, culture and traditions.
 Also devastated by the Mount Vesuvius, Herculaneum retains many buildings and artefacts from the Roman Empire such as the city council of the Augustali, the Public Suburban Baths and many objects of daily use including beds, roofs, and skeletons. As you wander through the ruins, your certified guide will tell you the history of Pompeii and Herculaneum's inhabitants.
 Just a short drive from Naples, the UNESCO-listed Amalfi coast is famous for its dramatic coastal views and colorful houses. Its four jewels are however all unique for their particularities: Amalfi with its medieval architecture, Ravello with its majestuous villas, Positano with its white washed houses and numerous art galleries, and Sorrento with its delicious specialties and shopping opportunities.

Highlights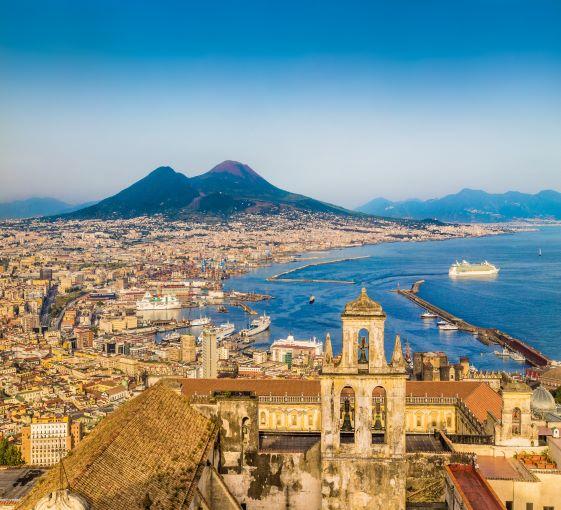 favorite

spoken language

3 hrs tour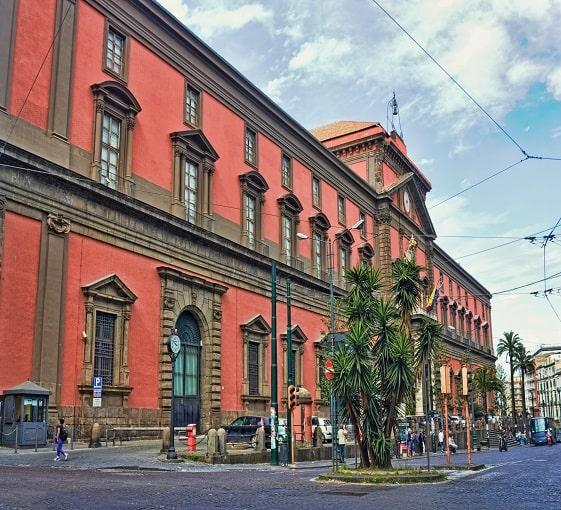 favorite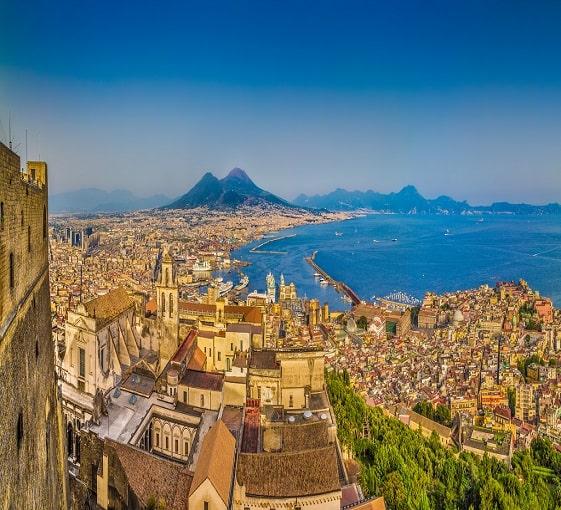 favorite

Pompeii, Herculaneum and the Amalfi Coast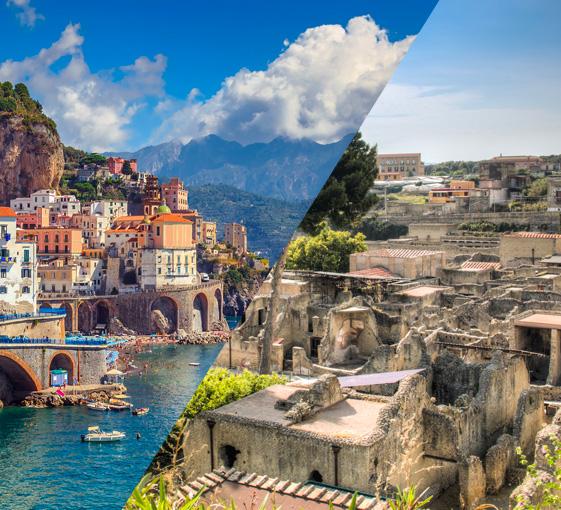 favorite

spoken language

9 hrs tour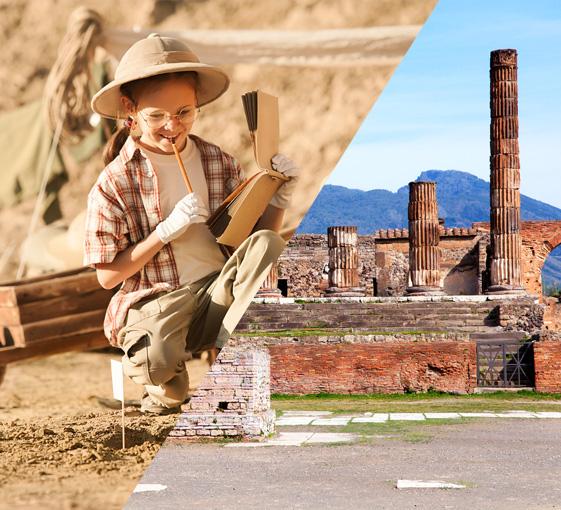 favorite

spoken language

2 hrs tour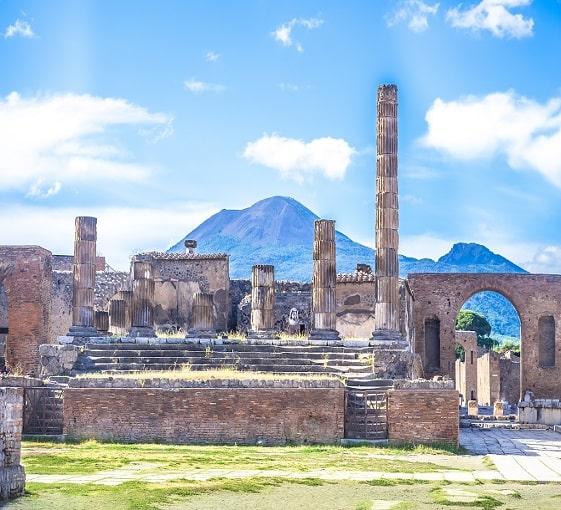 favorite