Private tours food in Barcelona
Fresh mediterranean flavours of catalonia
categories
client reviews
Lydia « We had a great day with Nicole – Lydia's sister. She was very professional, knowledgeable and a joy to be around. Nicole arrived on time at our hotel and drove us to Montserrat. We have a great tour of the museum and Bascilia. We stayed to listen to the choir at 1:00 pm then a quick lunch before driving to the Cordorniu Cavas. Throughout the tour Nicole provided us this plenty of history about the region and Spain in general. Thanks so much and I highly recommend this tour. » Ramona M., Nov. 2016 Nicolas "Don't even know where to start. (...) This experience was in my bucket list and I was more than satisfied with the experience. Our tour was on Christmas eve, once we landed they surprised us with a very unique breakfast and drink. Grilled cheese sandwiches cooked with the fire from the hot air balloon right in front of you. Our driver back to Barcelona was also great cant remember her name. Overall we do not have one complain about this tour, loved it, and cant wait to do it again". Elizy, March 2016 Gregorio "Wanted to thank you again for making our visit to Barcelona such a special occasion. We so thoroughly enjoyed the tours you led – the information you shared, your love of your city, your sense of humor, your warmth and your intelligence. And we feel we found in you a special friend, who will remain fondly in our memories of Spain, and who will always be welcome if you find your way to Michigan – here, we can be your tour guides!!!" Donna J., Nov. 2016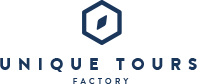 THE BEST PRIVATE TOURS IN THE WORLD'S LOVELIEST CITIES
Here at Unique Tours Factory, we offer you our private food and cava tours in Barcelona.
Over the centuries, different influences have mixed together in the Catalan capital to produce delicious Mediterranean specialties based on fresh local ingredients such as fish, vegetables and olive oil. Today, the dazzling Barcelona boasts an exuberant and colorful dining scene where creativity meets with flavor. Having both a personal and social dimension, Catalan gastronomy is at the center of the lifestyle, offering an array of combinations always in search of aestheticism - from the traditional Pa amb tomaquet (bread with tomato) to the trendy molecular cuisine pioneered by El Bulli chef Ferran Adria.
Our foodie expert guides in Barcelona will be delighted to show you the best of the Catalonian culinary traditions and heritage.
On our cooking experiences, get introduced to the distinct flavors of the Catalan cuisine and its traditions, while visiting the iconic market la Boqueria and learning how to cook a local dish with a personal chef. On our tapas walking tours, enjoy a truly mouthwatering experience heading to Las Ramblas, Raval and Poble Sec districts where you will sample many specialties such as buñuelos, pinchos, tortilla, and fideuà.
The Catalonia region is also famous for its wine, in particular, the bubbly cava produced in Penedès. With our selection of private cava tours, taste delicious wines and learn to distinguish flavors, going to Santa Maria de Montserrat monastery or visiting a winery in the Penedes wine growing region.
And to make the most of your time in Barcelona, do not miss our Panoramic tour with Cava tasting led by an expert guide who will take you to the city's main highlights followed by a interactive cava experience.