Family tours
Culture, discovery and fantasy
categories
client reviews
Lydia « We had a great day with Nicole – Lydia's sister. She was very professional, knowledgeable and a joy to be around. Nicole arrived on time at our hotel and drove us to Montserrat. We have a great tour of the museum and Bascilia. We stayed to listen to the choir at 1:00 pm then a quick lunch before driving to the Cordorniu Cavas. Throughout the tour Nicole provided us this plenty of history about the region and Spain in general. Thanks so much and I highly recommend this tour. » Ramona M., Nov. 2016 Nicolas "Don't even know where to start. (...) This experience was in my bucket list and I was more than satisfied with the experience. Our tour was on Christmas eve, once we landed they surprised us with a very unique breakfast and drink. Grilled cheese sandwiches cooked with the fire from the hot air balloon right in front of you. Our driver back to Barcelona was also great cant remember her name. Overall we do not have one complain about this tour, loved it, and cant wait to do it again". Elizy, March 2016 Gregorio "Wanted to thank you again for making our visit to Barcelona such a special occasion. We so thoroughly enjoyed the tours you led – the information you shared, your love of your city, your sense of humor, your warmth and your intelligence. And we feel we found in you a special friend, who will remain fondly in our memories of Spain, and who will always be welcome if you find your way to Michigan – here, we can be your tour guides!!!" Donna J., Nov. 2016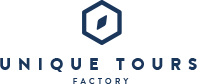 THE BEST PRIVATE TOURS IN THE WORLD'S LOVELIEST CITIES
Capital of Catalonia, Barcelona is a metropolis with an international dimension but a strong identity with its own culture, gastronomy and language. Radiant and dynamic, Barcelona is shaped to emphasize pleasure and well-being, especially to children for whose there are plenty of spaces and activities favourable to pleasure and discovery.
From its large range of museums (including the Chocolate Museum, the Cosmocaixa Science Museum and the Wax Museum)
to its historical streets filled with performers (musicians, dancers, tricksters etc…) and lively cafes, the whole family will be fully entertained.
Barcelona's long historical and dragon-filled legends will also bring you back in time with our interactive City of Dragons tour.Your children's palates will be challenged and pleased with the rich and diverse Catalan gastronomy they will experience with one of our private gastronomic tours where they will discover the different flavors, textures and smells that make the Catalonian cuisine so distinct.
Barcelona's architecture is also unique and will keep you mesmerized with its different styles, shapes and colors, especially the architectural works from modernist architect Gaudi whose graphic and whimsical imagination inspired by mythology and nature gives a magical touch to the city. Your children will love marvelling at Gaudi' surrealistic artworks including the Casa Batlló and Casa Milà (la Perdrera), the Sagrada Familia Cathedral and the Parc Guell.
Around Barcelona, you will discover the beautiful landscapes of Catalonia, and enjoy unique experiences with your family such as our Natural park horse-riding tour
Not to forget Barcelona's numerous celebrations that will attract you in the streets every week of the year with some traditionnal fire-running tours, some Giants parades or some Human Towers (castellers) show.