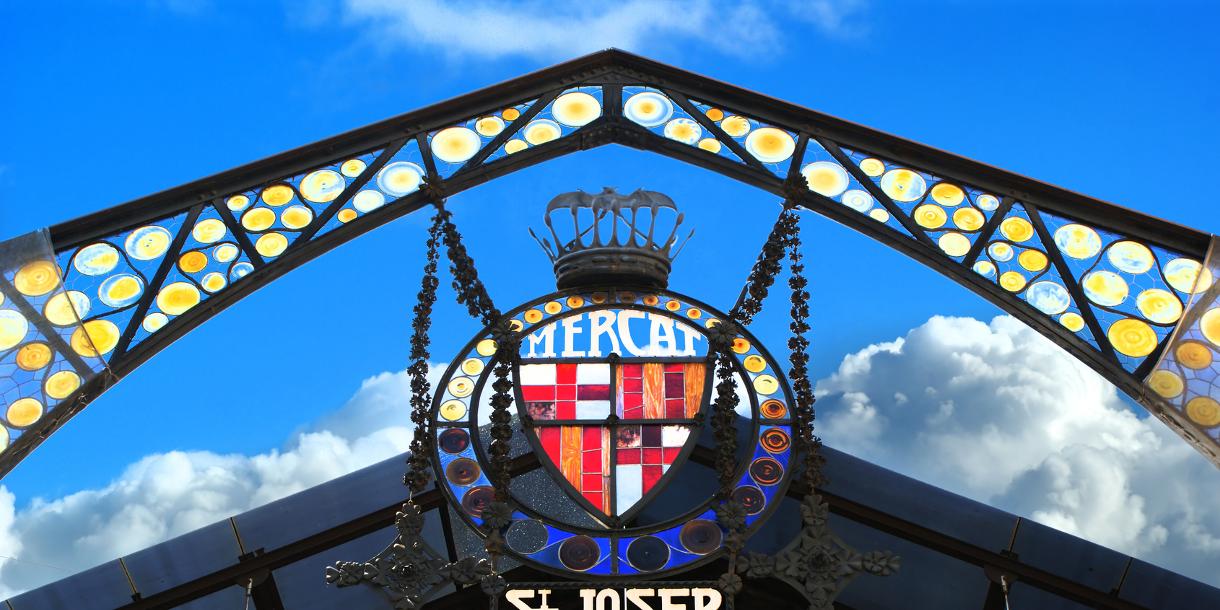 share
Market to Table. Barcelona authentic cooking experience
Buy, cook and eat like a local ! La Boqueria market Tour
WITH

Yves

|

about the guide
This gastronomic day will provide a great introduction to the distinct flavors of the Catalan cuisine and its traditions. Under the guidance of your local personal chef, you will visit the famous market la Boqueria and select your fresh products for the preparation of a lunch or dinner. To make your experience even more authentic, you will then head to a private kitchen where you will learn how to cook the local dish of your choice (menu suggestions includes Paella or Fideuà with seafood and homemade fish broth, Xatonada with romesco sauce, tuna and codfish, patatas bravas, pulpo a la gallega, tortilla de patatas, pimientos del padrón, pollo al ajillo, fishes in the oven, chicken cooked in the Catalan way, lamb dish cooked with apricot etc…). At the end of the workshop, you will savor your homemade lunch/dinner on a rooftop terrace while enjoying the breathtaking view of the Barcelona skyline.
Barcelona


Spain

1/2 day


DURATION

10


MAX. No. ON TOUR
TOUR DETAILS
keywords :

Barcelona, cooking, workshop, La Boqueria, food tour
transport :

By walk and by car. Eventual taxi or metro.
ACTIVITY LEVEL :

Light

ACCESSIBLE TO THE DISABLED :

no

Kid friendly :

Children are welcome. The chef will give them plenty of interesting tasks during the cooking workshop.
LANGUAGES:

Espagnol/Spanish (native), Allemand/German (native), Anglais/English (fluent)

MAX. No. OF PEOPLE :

10
INCLUDED IN THE TOUR
- Shopping in the market - Cooking workshop - Lunch (or tapas) with wine - Transportation from the market to the cooking workshop by private car
NOT INCLUDED
- Transportation back to your accommodation in Barcelona (your guide could call a taxi or show you the nearest public transport station) - Personal shopping
ITINERARY
You will meet your chef in the famous market La Boqueria in the Raval district of Barcelona where your culinary experience will start. Walking through the colorful market stands, you will discover different local and fresh products, basis of the catalan gastronomy, such as cuttlefish, monkfish, salted cod, lamb, beef, mushrooms, ham, fresh vegetables etc... After your interactive food tour, you will head to the chef's personal kitchen in the little village of Esplugues de Llobregat, 15 minutes driving from Barcelona. There, you will learn your way around a Catalan kitchen while following the instructions of your chef for the preparation of a delicious meal (3-courses menu or just tapas) you will savor afterwards.
WHERE AND WHEN?
MEET-UP LOCATION:

Inside La Boqueria market, at the very end of the main street below the TV screens

END OF TOUR LOCATION:

Chef's appartment where the cooking workshop will take place
about
your guide
languages :

Espagnol/Spanish, Allemand/German, Anglais/English
Half turkish, half swiss born in Zurich, I moved to Barcelona 32 years ago when I was 8. After studying journalism, I had been working in online marketing and consulting before deciding to focus on my true passion when my first son was born: cooking. In 2010, I created a gastronomic association in Barcelona offering social culinary experiences where people would participate and take an active role in the cooking process: market groceries (especially in La Boqueria market), "hands on" cooking classes, spanish tapas receptions, etc… During these cooking workshops, I always try to explore the different world cuisines and fusion the essences of each tradition in a unique culinary vocabulary. I love sharing with people, laughing and chating while cooking and then tasting a nice lunch or dinner. My passion for food and cooking comes mainly from my mother who had an international cooking style and used to always mix a lot of spices. The culinary field offers an enormous wide range of exploring possibilities and this is something I really enjoy. When I am not cooking, I like to travel. I am actually preparing for a world tour with my family in 2022...And in the meantime we travel around Europe in a van. I like discovering different cultures and lifestyles. And of course, every time I travel in another country, I learn about local food and new ways of cooking.
See all tours of this guide
other tours
on the same location