Highlights private tours in London
From Big Ben to Buckingham Palace
categories
client reviews
Magali "It was in fact excellent service and a wonderful experience!" Marianne, Finland, March 2016 Well done and a huge thank you! We couldn't have enjoyed this trip without Magali." Stacey, Australia, March 2016 "Overall the stay and 'design' of the trip was fantastic, 10/10"." Mike, UK, March 2016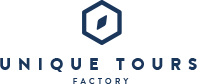 THE BEST PRIVATE TOURS IN THE WORLD'S LOVELIEST CITIES
Here at Unique Tours Factory we offer you our private tours of the highlights and hotspots of London. With its numerous attractions at the crossroads of cultures and eras, the British Capital is one of the most entertaining in the world.
To ensure you with the best experience in London, our professional guides have set up some special tours to show you the best of London within the shortest time, always in a family-friendly spirit.
Wherever you wander from Camden town to Covent Garden and South Kensington, you will discover London's unique districts and their most beloved sights on a day or a half day, with the eyes of a local guide, by walk or by private vehicle. Take a stroll in the colorful Portobello road in Notting Hill; hunt out some bargains on Oxford Street; sample farmers' fresh products in Borough Market; see the famous Ceremony of the Guards in Queen's official residence, Buckingham Palace; treat yourself to a West End musical in the trendy Soho area; satisfy your taste buds with a delicious afternoon tea, London's ultimate gastronomic experience; visit the iconic Westminster Abbey where all royals get married; take a couple of photos in front of the emblematic Big Ben (Elizabeth Tower); marvel at the Houses of Parliament, jewel of Gothic architecture that lies on the banks of the Thames river; venture into the historical Tower of London, former dungeon famous for its treacherous prisoners and bloody executions, and where are displayed today the awe-inspiring Crown Jewels; take a walk along the South Bank and discover the City, oldest part of the city converted into a financial district; and let your private guides tell you about the great stories that lie behind these landmarks.