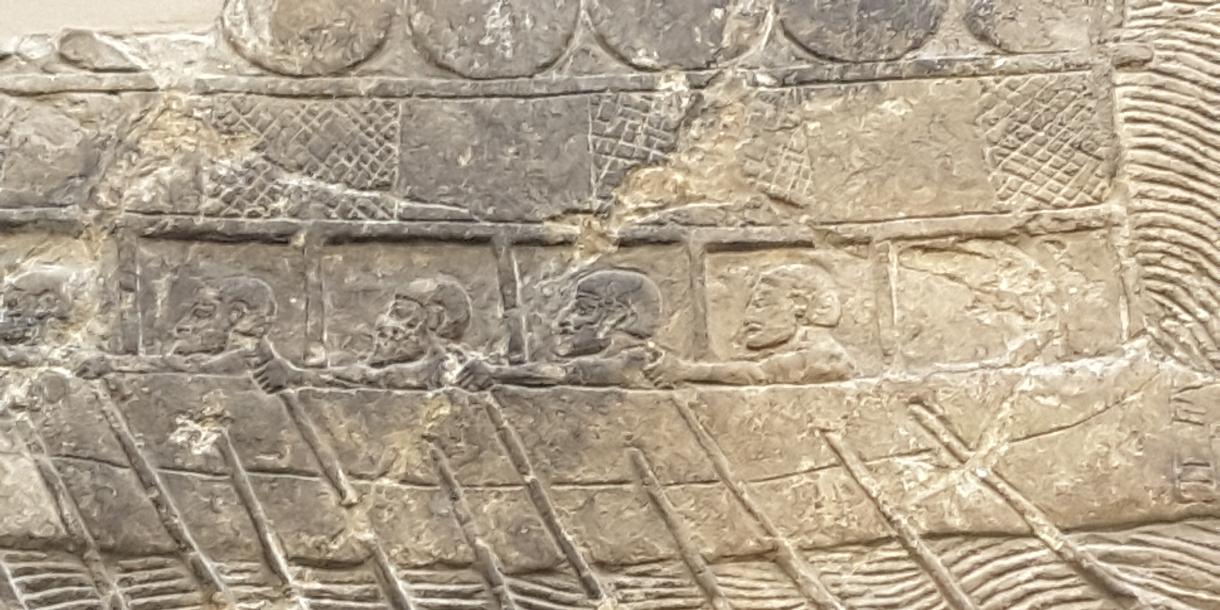 share
Explore the world with the Great Explorers
A unique tour of the British Museum
WITH

Ingrid Marianne

|

about the guide
The British Museum has a collection of world-famous artefacts from ancient civilizations plus key objects and displays related to more recent developments e g Mediaeval Europe and the Enlightenment. Here you can study one of the greatest displays from pharaonic Egypt and the Assyrian Empire, enjoy the Parthenon sculptures from classical Greece and the alluring items from the Anglo Saxon ship burial at Sutton Hoo etc. But how did these objects end up at the British Museum? Often, the lives of the individuals involved in excavations, or in the sometimes dramatic circumstances of acquisition, are just as fascinating as the objects themselves. Indeed, sometimes rather controversial! The modern scientific approach to archaeology is a very recent phenomenon and in the not so distant past many colourful adventurers, ambassadors, explorers, soldiers and intrepid amateur 'antiquaries' had a go at making a name for themselves and their country.

On this tour of the British Museum, we shall be looking at some exceptional items, explain their context and importance, but also explore their provenance and the circumstances of their excavation and arrival at the museum. At a time when many are demanding restitution of items to their country of origin, we would all benefit from knowing a little more of the extraordinary individuals who – rightly or wrongly - sometimes risked both their life and others' in order that we in the West learn something about the rest of the world. And believe me, there are some remarkable stories to be told and enjoyed in this 'in-depth but very enjoyable' tour of one of the world's greatest museums. This fascinating tour will offer you insights and background knowledge that will help you enjoy the whole museum and future travel to distant lands, as well.
London


United Kingdom

3 hrs


DURATION

16


MAX. No. ON TOUR
TOUR DETAILS
keywords :

archeology, history, British Museum, art, explorer
transport :

By foot
ACTIVITY LEVEL :

Light

ACCESSIBLE TO THE DISABLED :

yes

Kid friendly :

Yes
LANGUAGES:

Français/French (fluent), Anglais/English (native)

MAX. No. OF PEOPLE :

16
INCLUDED IN THE TOUR
Guided by a fully qualified Blue Badge tourist guide with in-depth knowledge of the British Museum. Priority entry (Free entry)
NOT INCLUDED
Temporary exhibitions
ITINERARY
On this tour we will cover the following galleries and displays: Egyptian Sculpture incl the Rosetta Stone, the Assyrian galleries incl the Lion Hunt and the Palace of Ashurnasirpal, the Sutton Hoo ship burial, ancient Greece incl the Parthenon Sculptures and the Mausoleum of Halicarnassus, Hindu Sculpture in the Hotung Gallery, the Royal Graves at Ur in Mesopotamia, ancient Rome and the Portland Vase and more if time permits. If you have particular requests, that will also be covered. The pursuits of Lord Elgin and Jean Francois Champollion will be explored but also the extraordinary lives of Giovanni Battista Belzoni, Henry Austin Layard, Sir William Hamilton and many more including Agatha Christie of course! Please be aware that if there are any temporary gallery closures, we will include other key displays in the museum.
WHERE AND WHEN?
MEET-UP LOCATION:

The main information desk inside the great court, on the right hand side when entering from Great Russel Street

END OF TOUR LOCATION:

Inside the British Museum
about
your guide
languages :

Français/French, Anglais/English
I initially trained to be an actress at the Drama Studio, London, an invaluable background for a Blue Badge guide, enabling me to hold the attention of both large and intimate audiences. I have a 1st class Honours degree (University of London) and a Diploma in Art History and am particularly interested in art, architecture and cultural history. For many years I guided the British Museum's own public and private tours, a museum where I offer many specialist tours. I have worked full time as an independent guide for more than 20 years, constantly updating my tours. Amongst my clients are a U.S. Vice President, ambassadors, a Hollywood actress, art societies, top professionals, students, and many wonderfully curious visitors! I take great pride in offering professional, sensitive and entertaining tours - always tailor-made to the client - hoping to add enjoyment and enlightenment at the same time. People say I am dynamic and have a very good British sense of humor...!
See all tours of this guide
other tours
on the same location