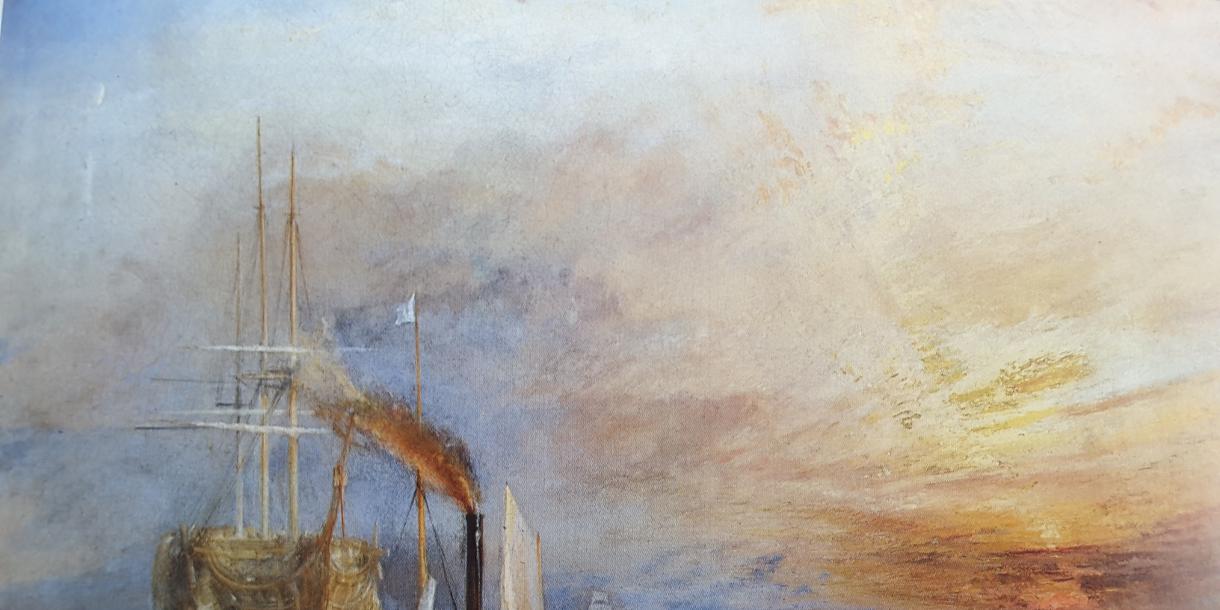 share
A tour of the National Gallery & The National Portrait Gallery
Breaking the Mould - Art and Artists who Challenged Norms
WITH

Ingrid Marianne

|

about the guide
The British collection of Western European paintings includes works of virtually all famous schools from the exquisite 14th century Wilton Diptych and works by da Vinci to one of the celebrated Sunflowers by Van Gogh. It is housed at the National Gallery, founded in 1824 after the government bought 38 pictures from the banker and collector John Julius Angerstein, whose mother was reputedly a Russian empress! Whether your particular interest is a Flemish painting of the Golden Age, English landscape painting or Impressionism, you will find plenty to sate your appetite here.

This tour guides you through centuries of artistic excellence stopping by some of the "jewels in the crown" in order to learn about their origin and relevance. All too frequently, the reason we call some artworks 'masterpieces' is that they and their creator broke with established norms, were politically incorrect or considered too provocative by some. This tour will help you put paintings in context: historically, artistically and socially. Manet's art was censored, Hogarth's was humorous and satirical, a work by Velazquez was slashed by an angry visitor and Turner's art has featured in a recent Bond movie! Hear of details that make the paintings reveal another world; enjoy a tour that is both engaging and enlightening, revealing why great art continues to fascinate. We end with some of the 'stars' of the National Portrait Gallery where the sitters themselves sometimes challenged the norms; not least some of the so-called 'Rebel Women'!
London


United Kingdom

3.5 hrs


DURATION

16


MAX. No. ON TOUR
TOUR DETAILS
keywords :

art, gallery, painting, challenging, portraits
transport :

By foot
ACTIVITY LEVEL :

Light

ACCESSIBLE TO THE DISABLED :

yes

Kid friendly :

Yes
LANGUAGES:

Français/French (fluent), Anglais/English (native)

MAX. No. OF PEOPLE :

16
INCLUDED IN THE TOUR
Guided by a fully qualified Blue Badge tourist guide. Entrance is free
NOT INCLUDED
Temporary exhibitions, refreshments during optional break
ITINERARY
On this tour, we will typically include works by van Eyck, da Vinci, Bronzino, Holbein, Titian, Velazquez, Rembrandt, Caravaggio, Gentileschi, Vermeer, Hogarth, Constable, Turner, Stubbs, Manet, Monet and Cezanne to name but a few. Please be aware that if there are any temporary gallery closures, we will include other key art works. There will be an optional short coffee break between the two galleries which are next door to each other. At the National Portrait Gallery the selection will be based on the wishes of the client on the day.
WHERE AND WHEN?
MEET-UP LOCATION:

Outside the Sainsbury wing entrance of the National Gallery

END OF TOUR LOCATION:

At the National Portrait Gallery
about
your guide
languages :

Français/French, Anglais/English
I initially trained to be an actress at the Drama Studio, London, an invaluable background for a Blue Badge guide, enabling me to hold the attention of both large and intimate audiences. I have a 1st class Honours degree (University of London) and a Diploma in Art History and am particularly interested in art, architecture and cultural history. For many years I guided the British Museum's own public and private tours, a museum where I offer many specialist tours. I have worked full time as an independent guide for more than 20 years, constantly updating my tours. Amongst my clients are a U.S. Vice President, ambassadors, a Hollywood actress, art societies, top professionals, students, and many wonderfully curious visitors! I take great pride in offering professional, sensitive and entertaining tours - always tailor-made to the client - hoping to add enjoyment and enlightenment at the same time. People say I am dynamic and have a very good British sense of humor...!
See all tours of this guide
other tours
on the same location