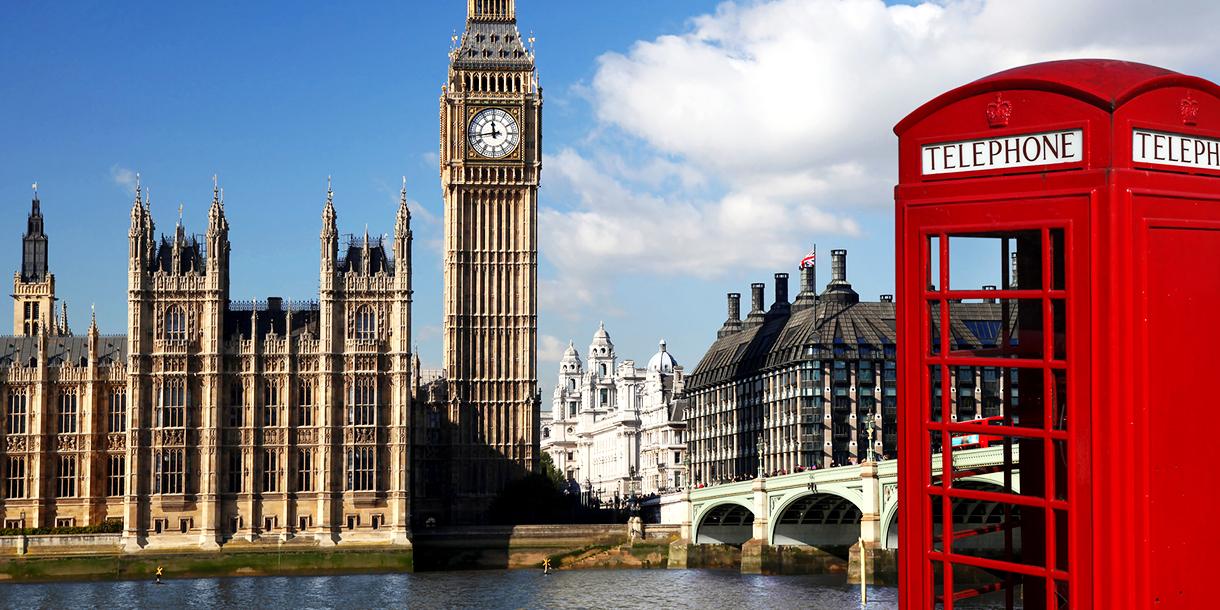 share
Ultimate Family & Friends Day Out in London
Discover the best of London on a full day with a private guide
WITH

Charley

's TEAM

|

about the guide
Enjoy the great city of London on this unique family or friends day tour. Your guide will collect you from your hotel and start with a guided walking tour through the main sights including Trafalgar Square, Big Ben, Westminster Abbey, the Houses of Parliament and Buckingham Palace where you will watch the Changing of the Guard ceremony from the best position that most travellers miss.
During this 6-hour tour you will also see the West End of London with its famous "Theatreland" district, majestic Saint Paul's Cathedral, Millennium Bridge, famous Shakespeare's Globe theater as well as South Bank with its magnificent views of London and Tower Bridge, and many more. Your tour will finish at the Borough Market with its smells and exotic tastes. If you wish your guide can advise you a traditional English pub where you may enjoy a gourmet pub lunch. 
Optional visit of the Tower with skip-the-line tickets is also possible with an extra charge, please contact the guide for more information before booking the tour.
London


United Kingdom

1 day


DURATION

7


MAX. No. ON TOUR
TOUR DETAILS
keywords :

family day, london family, sighstseeing, Buckingham, Big Ben, Westminster Abbey, Borough Market, Trafalgar Square, changing of the guard
transport :

On foot and by public transport or in taxis
ACTIVITY LEVEL :

Light

ACCESSIBLE TO THE DISABLED :

yes

Kid friendly :

Children are welcome
LANGUAGES:

Anglais/English (native)

MAX. No. OF PEOPLE :

7
INCLUDED IN THE TOUR
- Pickup from your hotel or apartment; - Service of our private expert guide for 6 hours; - Lunch recommendation and reservation to suit you (food at your own cost)
NOT INCLUDED
- Refreshments and other purchases made during the tour; - transport (can use taxis or public at your own expense depending on your preference); - Lunch; - Any attraction tickets
ITINERARY
Having met your private guide at your hotel, your tour will start with a comprehensive walking tour of the main sights of London including Trafalgar Square, Big Ben, Westminster Abbey and the Houses of Parliament. You will then head to Buckingham Palace to watch the impressive Changing of the Guard from the best position that most miss (military schedule permitting). Continue your tour and hop on a red double decker bus or take a taxi to travel through Theatreland and see West End which is London's equivalent of Broadway. Admire St Paul's Cathedral, Christopher Wren's masterpiece that took 40 years to build. Stroll over Millennium Bridge to see the famous Shakespeare's Globe theater and the stunning views from the South Bank, where you can take the best photos of London and Tower Bridge. You will finish the tour by taking in the sights and smells of London's oldest and best food market, and enjoy a proper pub lunch (food is at your own expense.) If you wish, you can also have a guided tour of the Tower to hear about 1000 years of bloody history and see the priceless Crown Jewels. To organize this option please contact the guide before booking (extra payment is requested for tickets and guide's service).
WHERE AND WHEN?
MEET-UP LOCATION:

Your hotel or apartment in London (zone 1 or 2 only)

END OF TOUR LOCATION:

Flexible
about
your guide
languages :

Anglais/English
Born and raised in the beautiful city of London, I graduated from the University of Manchester in Literature and Linguistics. During my studies, I had my first work experience with a newspaper and I quickly realised that office work was not challenging enough for me. Instead, I decided to focus on what I was obsessed with, namely, food! I also worked as a chef and I loved the experience but I was not organised enough to make it a full-time job so I decided to become a foodie guide. After graduating from university, I got a summer job as a tour guide on the London open tour buses. It was a lot of fun and I learned so much - I felt like I learned even more than I did during all those years at university. I created my own business and started to work with some other guides who could replace me when I was not available. As of today, I have been a tour guide for 6 years and I really enjoy it. My favorite topic is gastronomy and my favorite spot in London is Borough Market. A random fact: on the side, I am also a comedian.
See all tours of this guide
other tours
on the same location