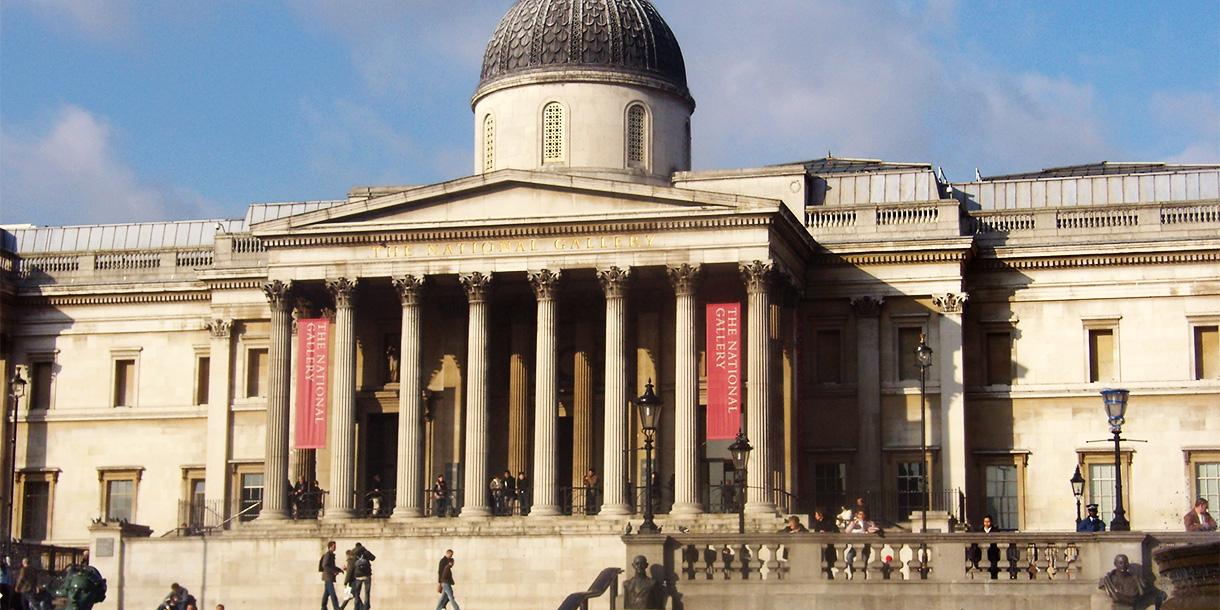 share
Westminster and West End Walking Tour
Discover a mix of politics, royal residences & theatres
WITH

Denisa

|

about the guide
This half-day tour is the ideal opportunity to discover some of the city's most fascinating sights including royal residences, world-class art galleries and splendid parks. With your expert guide, you'll delve into the city's past to uncover stories and secrets about its kings, queens and aristocrats. Starting from your meeting point at Westminster Abbey, you'll have time explore Parliament Square and the outside of the abbey itself, the heart British politics. Next stop? You'll amble over to Buckingham Palace, the official home of Queen Elizabeth II through delightful St James Park and onto St James's Palace. From the calm of this vast parkland, you'll emerge into bustling Trafalgar Square where you'll see Nelson's Column and discover some of the world's greatest masterpieces at the National Gallery. From here, it's a short hop over to Leicester Square and Piccadilly Circus, which are filled with shops, cinemas, theatres and restaurants. We recommend finishing the tour with a typical Afternoon Tea at the prestigious Fortnum and Mason department store.
London


United Kingdom

1/2 day


DURATION

8


MAX. No. ON TOUR
TOUR DETAILS
keywords :

London, walking tour, Piccadilly Circus, Buckingham Palace, Westminster Abbey, St James Park, St James Palace, Fortnum and Masons, West End, Trafalgar Square
transport :

By foot
ACTIVITY LEVEL :

ACCESSIBLE TO THE DISABLED :

yes

Kid friendly :

A leisurely walk suitable for young children from the age of 6.
LANGUAGES:

Anglais/English (fluent)

MAX. No. OF PEOPLE :

8
INCLUDED IN THE TOUR
- Entry to the National Gallery
NOT INCLUDED
- Afternoon tea at Fortnum and Mason - Personal shopping - Transport
ITINERARY
During this half-day walking tour, you'll discover the highlights of Westminster and the West End. Wander around Westminster Abbey, Parliament Square and then over to the Queen's official resid- Entrée au National Gallery est gratuitence, Buckingham Palace. The tour continues on to St James's Palace and Trafalgar Square to admire Nelson's Column and discover artistic masterpieces at the National Gallery. You'll also visit bustling Leicester Square and Piccadilly Circus where the tour will finish by Fortnum and Mason – we highly recommend stopping for Afternoon Tea, a truly British institution.
WHERE AND WHEN?
MEET-UP LOCATION:

Your hotel or Westminster Abbey

END OF TOUR LOCATION:

Fortnum and Mason at Piccadilly
about
your guide
languages :

Anglais/English
In love with London, I moved there several years ago and completed the Blue Badge guide course which entitles me today to guide visitors through many different places and sites in London and its surroundings, including their historical and cultural facts. I have always been interested in tourism: as a little girl sitting at my desk at home, with an atlas and other various guide books around me, I tried to sell tours to family members. Then, as a teenager I found the perfect summer job as a tour guide in one of the many castles in the Czech Republic. My relationship with that castle lasted over ten years. To pick a course at University was a piece of cake, anything tourism related. After three years, I was the proud holder of a Management in Tourism degree and a National Tour Guiding certificate for the Czech Republic. Throughout my studies I have detoured a little bit, spending some years abroad working as a Flight Attendant for easyJet: still in tourism but just a different sector... I am now packed with knowledge and experience and it will be my pleasure to take you on one of my tours to show you the wonderful city of London
See all tours of this guide
other tours
on the same location