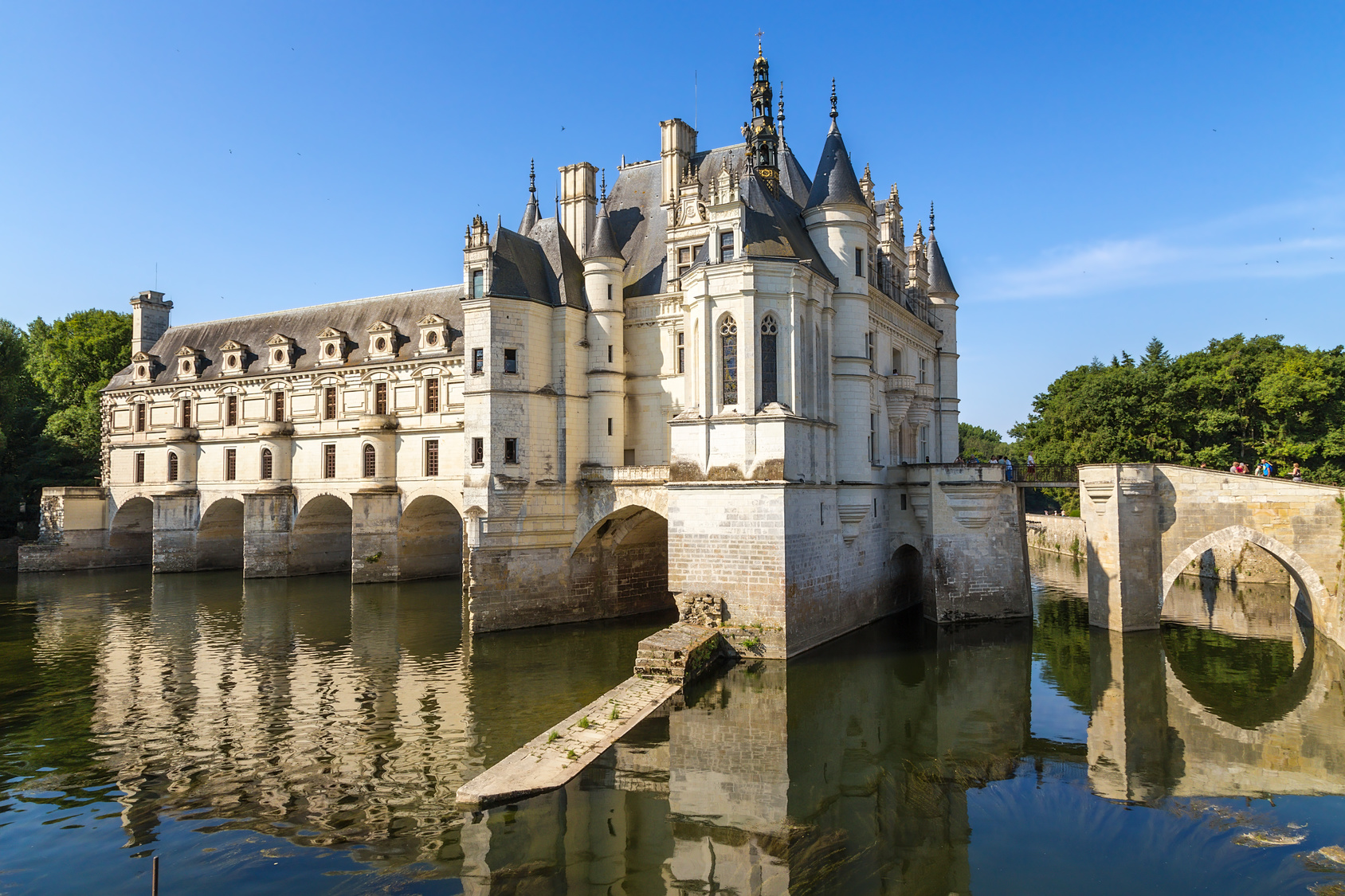 05 May 2017
The most beautiful Châteaux around Paris
Paris' countryside is filled with sublime historical properties reflecting the past of France and its monarchs. Second homes, hunting lodges or royal estates… Discover six of the most beautiful castles nearby.
Château de Versailles
Built during the reign of the Sun King Louis XIV by architects and the most talented designers of the time, the Château de Versailles is a true architectural jewel. With its King's Apartments, Chapel, Hall of Mirrors, Estate of Marie Antoinette and gardens sculpted according to harmonious geometrical laws, it is one of the most emblematic monuments of France

Château Vaux-le-Vicomte
Built in the 17th century, this luxurious castle inspired the construction of the Château de Versailles with its refined Baroque architecture and its sumptuous gardens. The Château Vaux-le-Vicomte is now considered the largest private property in France.
Château de Fontainebleau
Listed as a UNESCO World Heritage, the Château de Fontainebleau is an architectural gem that had seen many developments and embellishments since its construction in the 12th century, particularly in its Gallery of splendor, its ballroom, and his throne room. From Louis VI Napoleon III, many monarchs lived there. The park that surrounds it is also magnificent.
Château de Chambord
A former hunting lodge, the Chateau de Chambord was built in the early 16th century by François 1st who ended up staying there 72 nights. It has a fascinating history and a magnificent Gothic architecture inspired by the medieval times. The Château de Chambord is one of the 300 beautiful properties located along the Loire Valley.
Château de Chenonceau
Considered the most beautiful castle in the Loire Valley, the Château de Chenonceau was built, embellished and developed by different women who deeply marked the history of France, which Diane de Poitiers and Catherine de Médicis. Inside, furniture, objects and fine tapestries reflects the luxurious life of the time. Like the Château de Chambord, Chenonceau has also an interesting history – as per its crucial role in protecting Jews during the Second World War.
Château de Chantilly
This beautiful estate dating from the 14th century immerses visitors in an enchanted world with knights and princesses. It now houses numerous collections of art and ancient manuscripts. But he is best known for its Grand Stables and its many equestrian events – Chantilly is the horse capital of the world.
Equestrian day from Chantilly including the visit of the château and polo initiation
With: Camille
Duration: 1 day
See the tour
Discover the city of lights
To make the most of your stay in Paris, find our selection of private tours now.
See the tours
In the heart of a small French province on the outskirts of Paris, a golden wine flows, having inherited the same name: champagne! ...

12 September, 2017

Main residence for emperors and kings of France for more than 700 years, the Louvre Museum remains today an iconic place in Paris. ...

08 August, 2017

Paris' countryside is filled with sublime historical properties reflecting the past of France and its monarchs. Second homes, hunting lodges, royal estates etc...discover six of the most beautiful cas...

05 May, 2017