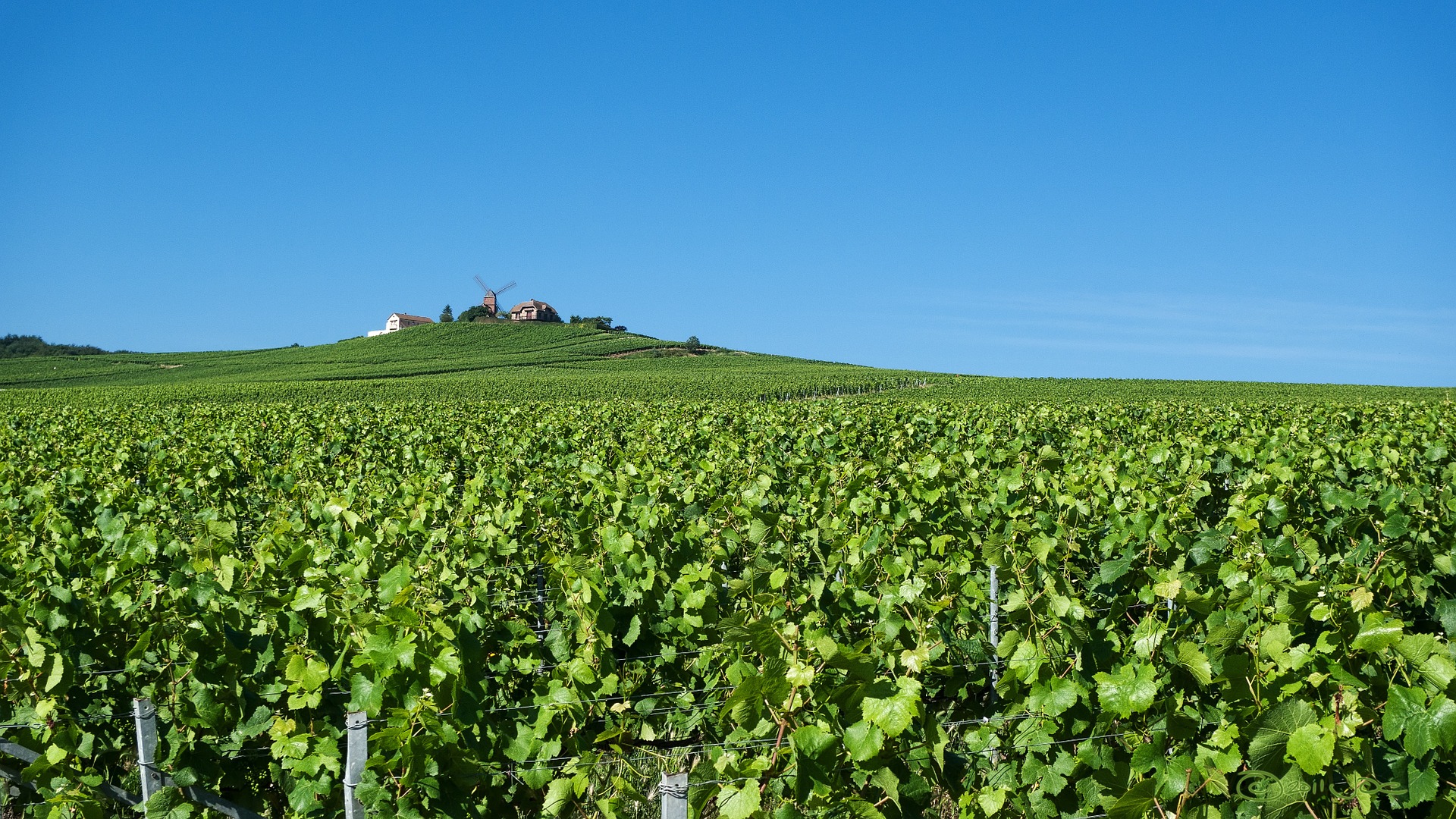 12 Sep 2017
Discover the prestigious Champagne region
In the heart of a small French province on the outskirts of Paris, a golden wine flows, having inherited the same name: champagne! Boasting a chalky soil, the Champagne vineyards produce a sparkling wine famous worldwide, while its hillsides, cellars and Grandes Maisons (champagne houses) are part of the UNESCO World Heritage.
Welcome to Champagne!
Picturesque villages, endless vineyards, historic castles … It is in the heart of this magnificent setting that the Grandes Maisons de champagne carefully follow ancestral techniques to produce the precious beverage.
Epernay, capital of champagne
Emblem of Champagne, the beautiful city of Epernay is today the economic driving force of the region with its many Grandes Maisons including Nicolas Ruinart, one of the oldest founded in 1729, and Moët & Chandon that owns the largest vineyard in Champagne.
Its Avenue de Champagne is one of the most prestigious in the world with its 110 kilometers of cellars and its eclectic architecture dating back to the 19th century.
Reims, city of kings in Champagne.
Also known as the "city of the sacres", Reims is another town producing Champagne, famous for its Maison Taittinger.
Reims has a rich cultural and historical heritage, including its famous Cathedral where the kings of France used to be sacred for more than 10 centuries, from Louis the Pious in 816 to Charles X in 1825.
Hautvillers and its iconic Abbey
Located 5km from Epernay and surrounded by vineyards, the beautiful village of Hautvillers enjoys an exceptional geographical location and a dual climate effect. Hautvillers is an important champagne hub because its Abbey is the place where the gilded elixir was invented in 1681 by a Benedictine monk named Dom Pérignon. Today the Maison Dom Pérignon remains a true institution with its luxurious champagne whose special production techniques have been followed for centuries.
Want to visit the beautiful region of Champagne? Learn the secrets of the assemblage and the art of sabrage? Our professional guides have prepared for you some exciting tailor-made itineraries during which you will combine discovery and tasting in the biggest Grandes Maisons.
Visit Reims, explore Epernay with visit of Moët & Chandon and Taittinger houses and tastings (from Paris)
With: François
Duration: 1 day
See the private tour
Discover the beautiful region and its golden sparkling wine
To make the most of your stay in Champagne, find our selection of private tours now.
See the private tours
During the winter holidays, some cities transform. Markets, decorations, events...Here are 4 cities that are worth a visit during chirstmas...

08 December, 2017

Berlin, capital of Germany, has a history spanning nearly 800 years during which she has always wanted to remain a political and economic power despite many tumults....

17 November, 2017

Modern and dynamic capital, Berlin has a rich cultural diversity thanks to its different communities. The Jews are one of them and contributed significantly to the economic, scientific, and artisti...

23 June, 2017