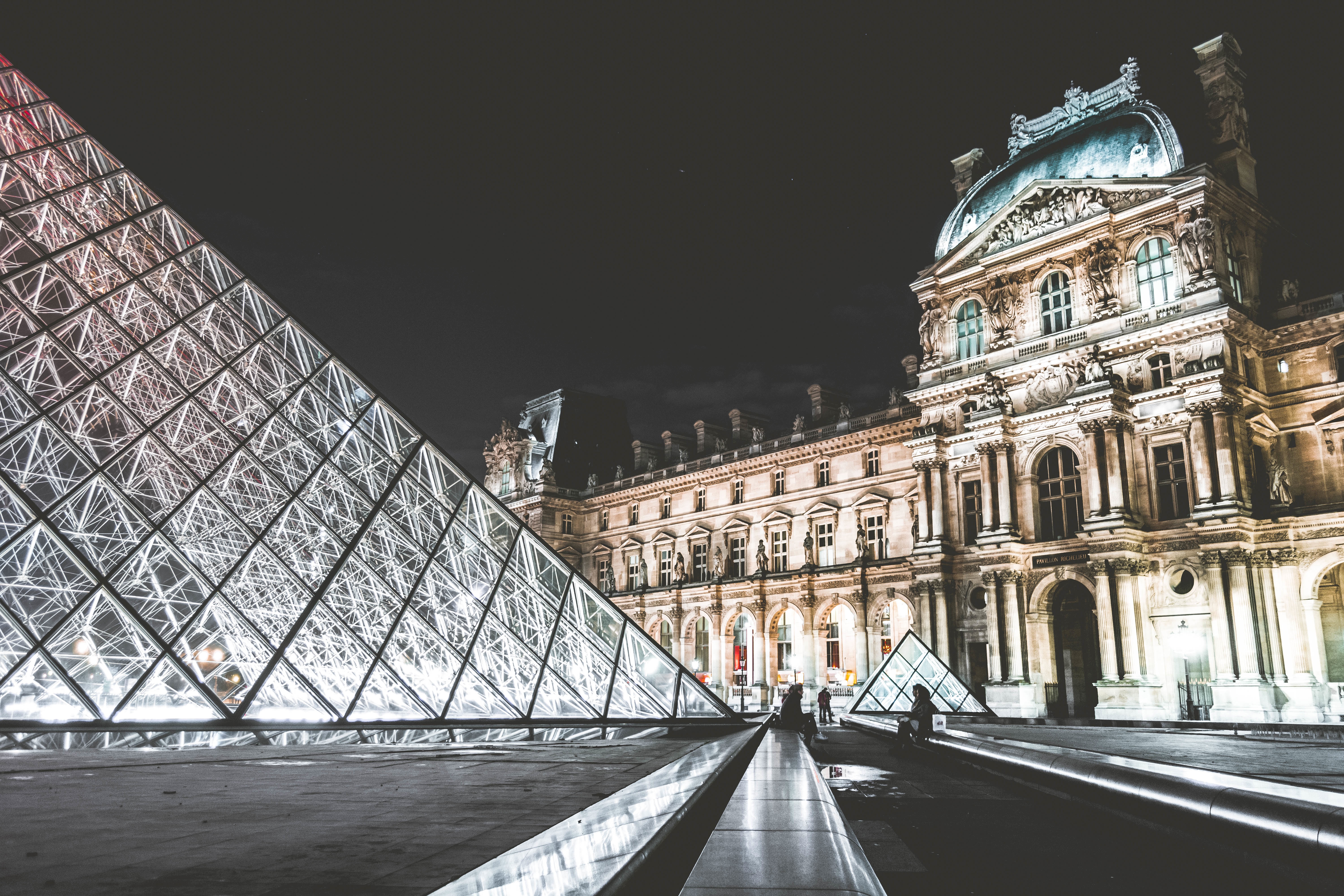 08 Aug 2017
The Louvre museum, pride of Paris
Main residence for emperors and kings of France for more than 700 years, the Louvre Museum remains today an iconic place in Paris.
The largest museum in Paris and one of the largest art museums in the world, it houses an impressive collection of more than 460,000 works from the Ancient Times (antiquity, ancient Egypt) to the 19th century, including the Middle Ages and the Renaissance.
A prestigious royal residence
Former fortress dating back to the 12th century, the Louvre becomes a royal residence in the 14th century, transformed by François 1er whose goal is to turn it into a palace. Thanks to the most talented architects of the time, numerous modifications appear over time: the Tuileries Palace erected by Catherine de Medicis gets connected by a gallery along the Seine. Then, wings are added as well as a square yard.
Symbol of luxury and power, the Louvre saw succeeding many monarchs and statesmen until the 17th century when Louis XIV abandons it to settle in Versailles.
The creation of a museum
Following the departure of Louis XIV, the Louvre is transformed into a warehouse where the royal collections of paintings and sculptures are preserved. It is then bequeathed to the French Academy for almost a century and serves as a residence for the eminent artists of the time.
Following the Revolution of 1789, the Louvre is transformed into a central museum of the Republic in order to share with the public the whole history of art and its jewels. It opens its doors in 1793 with some 660 works consisting of royal collections and other works of art taken from nobles and churches. The collections of the Louvre then continue to grow thanks to patronage, war-taking and archaeological discoveries.
An art gallery unique in the world
Spread over more than 72,735 square meters, the Louvre houses one of the world's largest art collections ranging from the antiquity (Greek, Roman, Etruscan, Egyptian, Oriental …) to the 19th century, including Western art of the Middle Ages and the Renaissance. Here are great historical masterpieces such as the Mona Lisa, the Raft of the Medusa, Liberty Guiding the People, the Venus de Milo and the Hammurabi Code.
Discover the city of lights
To make the most of your stay in Paris, find our selection of private tours now.
See the tours
In the heart of a small French province on the outskirts of Paris, a golden wine flows, having inherited the same name: champagne! ...

12 September, 2017

Main residence for emperors and kings of France for more than 700 years, the Louvre Museum remains today an iconic place in Paris. ...

08 August, 2017

Paris' countryside is filled with sublime historical properties reflecting the past of France and its monarchs. Second homes, hunting lodges, royal estates etc...discover six of the most beautiful cas...

05 May, 2017