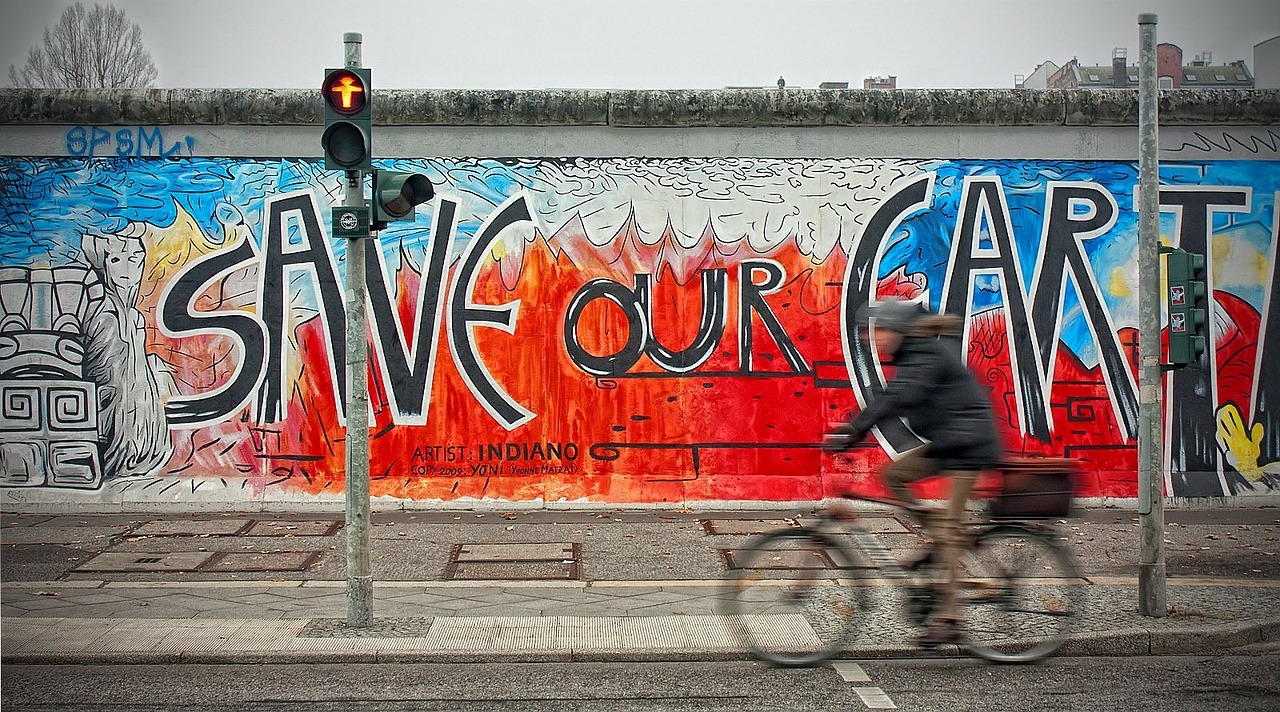 17 Nov 2017
Berlin, Capital of Cultural Liberation
Berlin, capital of Germany, has a history spanning nearly 800 years during which she has always wanted to remain a political and economic power despite many tumults: stronghold of the Electors of Brandenburg, city of the Prussian kings, residence of the German emperors, seat of the Weimar Republic, and theater of the dictatorship of the 3rd Reich, before becoming the capital of the German Democratic Republic and finally the symbol of the reunited Germany.
Fall of the Berlin Wall and Reunification
Today, Berlin is a mecca of art thanks to the cultural revolution triggered by the fall of the Iron Curtain in 1989 that freed the German youth and brought together the East and West worlds.
This reunification led to an economic downfall, offering artists in Berlin and throughout Germany the opportunity of cheap housing to develop their ideas and projects. A creative effervescence overtakes the city with music, painting, photography, sculpture and contemporary art exhibitions, showcasing innovative and provocative themes to open up new social horizons.
Today, there are only a few hundred meters remaining from the Berlin wall and they became the canvas of street artists' games whose work can be admired on the East Side Gallery.
An Architecture in Full Swing
After the reunification, Berlin architecture also experienced a revival, converging this artistic wave with the will to find a historical grandeur. Architects from all around the world rush to the capital to give their ideas free rein and offer Berlin a new cultural landscape.
Potsdamer Platz becomes the new central nerve of Berlin; the main arteries (UnterdenLinden, Kurfürstendamm and Friedrichstrasse) are refurbished with contemporary streetscape; and the new Democratic district (where Angela Merkel ensures political and economic balance and fairness) is relocated to Spreebogen.
Many museums are also emerging, such as the Gemäldesammlung (1998), the Jewish Museum Berlin (2001), the Memorial to the Victims of the Holocaust (2005), the Bode Museum (2006), and since 2015, the Spy Museum.
If you want to know more about the cultural influence of Berlin and its complex history, follow our expert guides through some unforgettable private tours.
Half a day of unique insights into 19th and 20th century German history
With: Martin
Duration: 1 day
See the tour
To make the most of your stay in Berlin or surroundings, find our selection of private tours now.
See the tours
During the winter holidays, some cities transform. Markets, decorations, events...Here are 4 cities that are worth a visit during chirstmas...

08 December, 2017

Berlin, capital of Germany, has a history spanning nearly 800 years during which she has always wanted to remain a political and economic power despite many tumults....

17 November, 2017

Modern and dynamic capital, Berlin has a rich cultural diversity thanks to its different communities. The Jews are one of them and contributed significantly to the economic, scientific, and artisti...

23 June, 2017