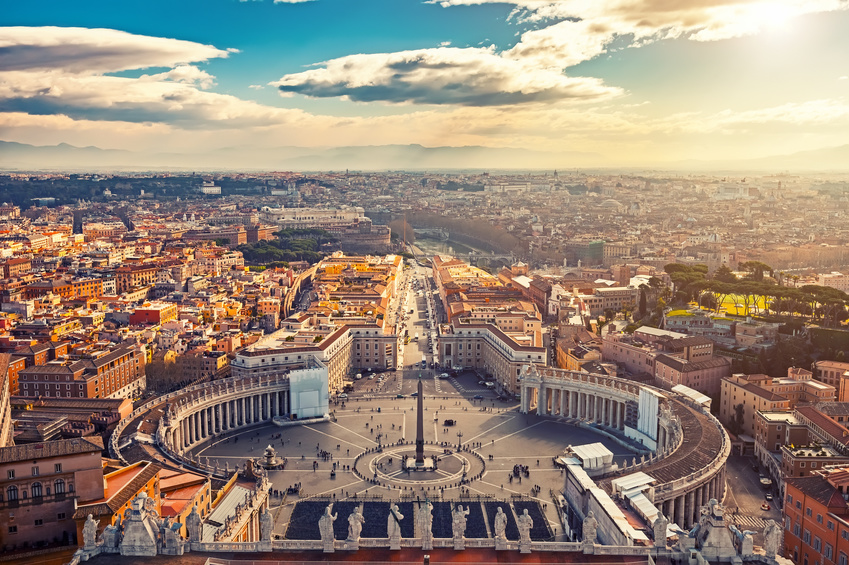 10 Mar 2017
The Vatican, the smallest but most powerful state in the world
Cradle of Catholicism, the Vatican is the richest state in the world per capita, but also the smallest! It has thousands of historical treasures on display in its museums, libraries and churches; but above all, it is full of great spirituality.
A unique place to discover, whatever your religion…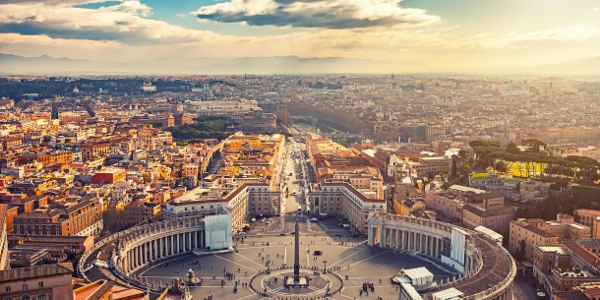 ROME SKIP-THE-LINE VATICAN TOUR
The Vatican in a few figures…
Protected and surrounded by Italy, the Vatican is an independent sovereign state of barely 44 hectares (110 acres), ruled by a monarchy with the Pope as its figurehead. Former papal state dating from the year 700, it was officially declared independent of Italy in 1929 thanks to the Latran Treaty.
The Vatican has fewer than 1,000 inhabitants and it has its own system of economic and financial policy management.
A Few Vatican Facts
In the Vatican, Latin is considered as the main language. The ATMs even offer Latin as one of the languages for making transactions. As for Popes and Cardinals, they often converse in Latin.
There is an underground passage almost a kilometer (half a mile) in length, the Passetto di Borgo, connecting the Vatican to the Castel Sant'Angelo, meant to protect the Popes in the event of an attack on the city. For example, it saved the life of Pope Clement VII in 1527 during the Sack of Rome.
The Basilica of Saint Peter was built on a hill where many Christians (including Saint-Peter) were executed and buried by the Emperor Nero in AD 64.
The Vatican guards are all Swiss. They have protected the Pontificate since 1500, and, while their colorful and original uniforms may be laughable, do not be fooled by appearances: the guards are well trained warriors.
The Vatican Museums, real treasure troves
Built in the 16th century by Pope Julius II, these imposing buildings (among the largest in the world) are home to vast collections of artworks (many dating back to the Renaissance) accumulated by all the popes of the Vatican over the centuries. In total, there are about fifty galleries filled with treasures, including the Sistine Chapel and the magnificent ceiling painted by the Italian artist Michelangelo.
The best way to visit them is via a private tour outside of the general opening hours.
Walking tour in the Vatican museums with fresco or mosaic workshop
With: Tiziana
Duration: 1 day
See the tour
The Italian capital to eternal beauty
To make the most of your stay in Rome, find our selection of private tours now.
See the tours
During the winter holidays, some cities transform. Markets, decorations, events...Here are 4 cities that are worth a visit during chirstmas...

08 December, 2017

Berlin, capital of Germany, has a history spanning nearly 800 years during which she has always wanted to remain a political and economic power despite many tumults....

17 November, 2017

Modern and dynamic capital, Berlin has a rich cultural diversity thanks to its different communities. The Jews are one of them and contributed significantly to the economic, scientific, and artisti...

23 June, 2017