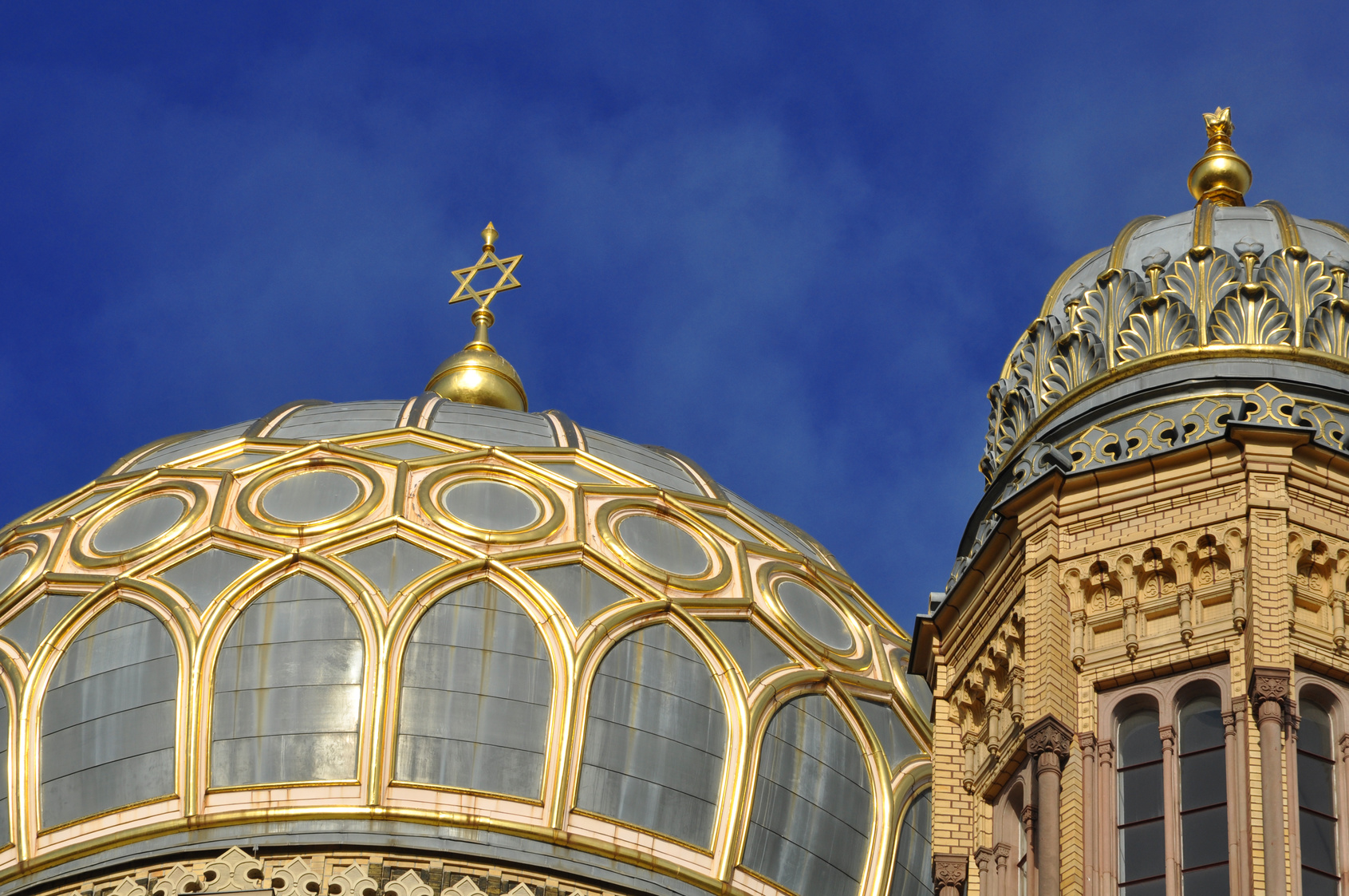 23 Jun 2017
In the heart of the Jewish Berlin
Modern and dynamic capital, Berlin has a rich cultural diversity thanks to its different communities. The Jews are one of the most important as they contributed significantly to the economic, scientific, and artistic growth of the city – and the country – for centuries.
The Jewish community history in Berlin
If the presence of Jews in Berlin dates back to the 13th century, they are recognized as a fully fledged community only in the 17th century thanks to the Prussian Duke Frederick William 1. In 1714, the first Berlin synagogue is built in the district of Spandau (it was destroyed later during the Second World War) and marks the beginning of a new era for the Jewish community.
Over time, the Berlin Jewish community grows and impacts positively the different spheres of society (arts, finance, medicine, technology, politics etc …). Built in 1859 in the district of Berlin-Mitte, the "New Synagogue" is a true symbol of the city and a masterpiece of architecture with its dome covered with gold leafs and its facade decorated with colorful ceramic (destroyed by the nazis, it was rebuilt between 1988 and 1991, then transformed into a Jewish cultural center).
The 20th century Jewish Berlin
In 1933, there are about 500 000 Jews in Germany, including 160,000 in Berlin. The capital also counts 94 synagogues and other places of worship. Witnessing the golden age of Jewish culture, the Spandauer Vorstadt district is today a place of history with its Jewish cemetery and famous Museum Otto Weidt's Workshop for the Blind (Blindenwerkstatt Museum Otto Weidt) named in memory of courageous businessman Otto Weidt who protected his deaf and blind Jewish workers from deportation during the war.
After the terrible period of the Holocaust, Berlin Jews who survived gradually recreated their community and the city erected two of the most important Jewish sites in the world: the Jewish Museum retracing with precision the cultural and political history of German Jews, and the Holocaust Memorial to commemorate the victims of the Shoah (extermination of the jews by the Nazis).
Do not miss during your next visit to Berlin!
History through religion, politics and architecture
With: Janna
Duration: 1 day
See the tour
To make the most of your stay in Berlin or surroundings, find our selection of private tours now.
See the tours
During the winter holidays, some cities transform. Markets, decorations, events...Here are 4 cities that are worth a visit during chirstmas...

08 December, 2017

Berlin, capital of Germany, has a history spanning nearly 800 years during which she has always wanted to remain a political and economic power despite many tumults....

17 November, 2017

Modern and dynamic capital, Berlin has a rich cultural diversity thanks to its different communities. The Jews are one of them and contributed significantly to the economic, scientific, and artisti...

23 June, 2017