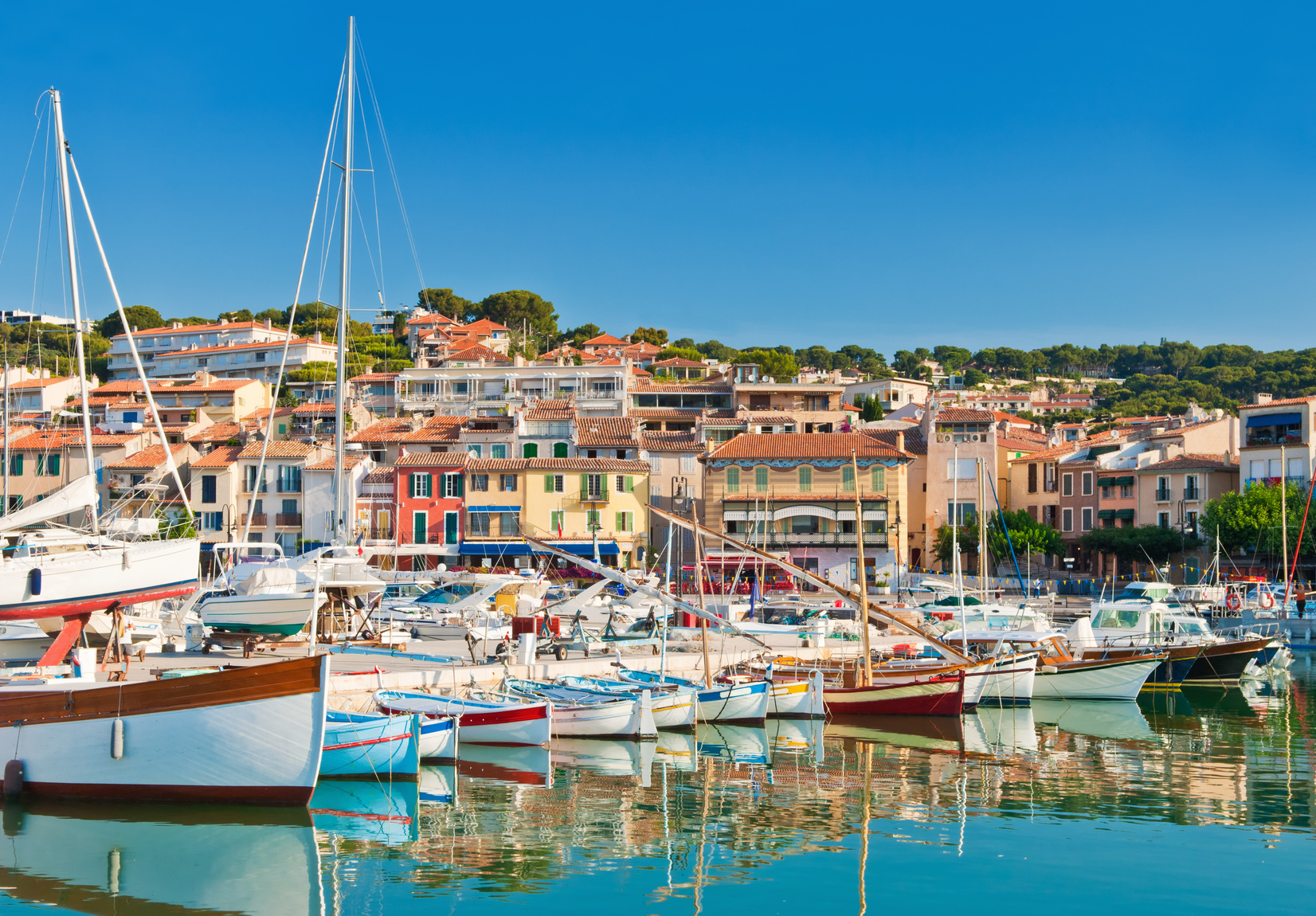 19 Jun 2017
The most beautiful villages in Provence
If you already had the chance to visit the most beautiful villages in the French Riviera, you will also love the wonderful villages of Provence – most of them dating back to the Middle Ages and located around the dazzling city of Marseille.
Saint Rémy de Provence
The picturesque village of Saint Rémy-de-Provence is proud of a long history dating back to the Roman Times. Surrounded by a 14th century wall and a protective circle of buildings linked by narrow cobbled streets, its magical atmosphere attracted many artists such as Van Gogh who painted there the famous Starry Night. Saint Rémy de Provence is also the birthplace of seer and physician Nostradamus.
The fishing port of Cassis is truly one of the most beautiful places in the South of France. Surrounded by steep cliffs and a 13th century hilltop Château, this charming village is famous for its pastel colored streets, seafood restaurants and calanques (steep side valley submerged by blue lagoon waters). Cassis is also renowned for its delicious white wine produced in the local vineyards around.
Known as one of the most beautiful places in France, les Baux-de-Provence is a medieval village listed as a world heritage, whose impressive fortified castle was built between the 6th and the 8th century. Beside its charming streets with beautiful facades and historical atmosphere, the village houses many treasures such as the Penitents' Chapel decorated by artist Yves Brayer. There is a also a Psychiatric hospital where Van Gogh stayed and created some of his greatest masterpieces, inspired by the provencal magic.
A charming town built in the 13th century on a fortification, Vence has preserved many remaining from the medieval times. It is the perfect place to get lost and travel back in time, walking down the narrow cobbled streets, enjoying the views over the hills, marveling at old fountains, and stopping for a refreshment in one of the picturesque squares filled with lemon trees. Vence is also famous for its beautiful modernist Chapel Rosary decorated by the world renowned painter Matisse, as well as for housing Notre Dame de la nativité Cathedral (France's smallest one). Not to forget the fabulous annual summer music festival "Nuits du Sud"(this year from July 6th till July 29th).
Discover picturesque villages, art, and local specialties
With: Cedric
Duration: 1 day
See the tour
To make the most of your stay in Marseille or surroundings, find our selection of private tours now.
See the tours
During the winter holidays, some cities transform. Markets, decorations, events...Here are 4 cities that are worth a visit during chirstmas...

08 December, 2017

Berlin, capital of Germany, has a history spanning nearly 800 years during which she has always wanted to remain a political and economic power despite many tumults....

17 November, 2017

Modern and dynamic capital, Berlin has a rich cultural diversity thanks to its different communities. The Jews are one of them and contributed significantly to the economic, scientific, and artisti...

23 June, 2017