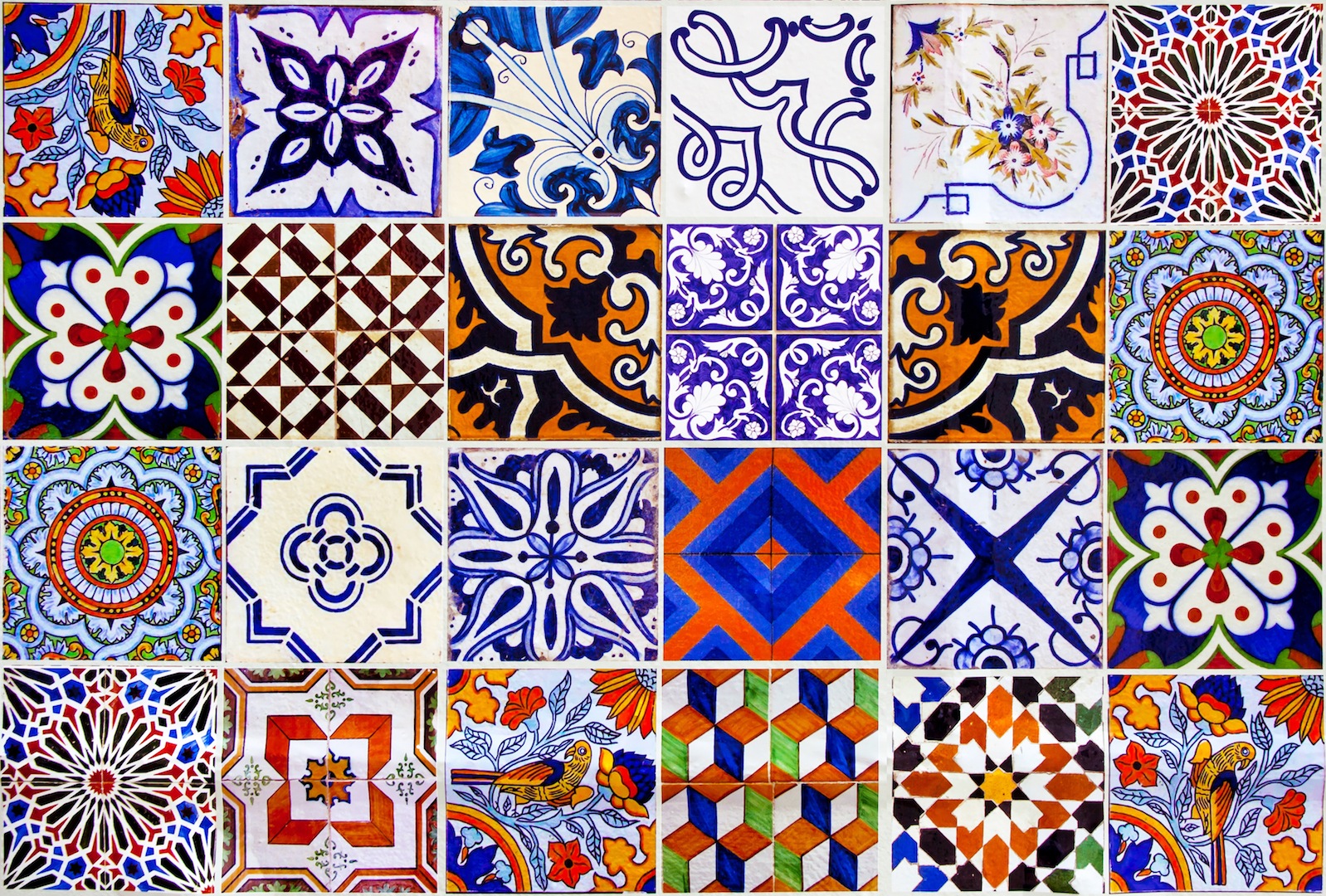 10 Jun 2016
Interview with João, tour guide in Lisbon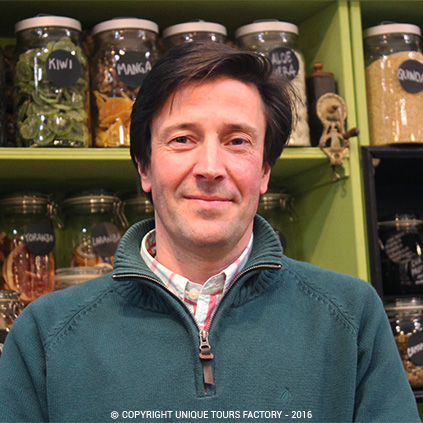 Today, we met with João, a tour guide specialized in Lisbon and surroundings, with a focus on the unbeaten paths and natural sites. Passionate by Portugal, this enthusiastic globe-trotter tells us about his beautiful adopted country and his secrets.
"German born in Portugal, I was raised in Spain and England before coming back to Portugal, my adopted country." 
Why Portugal?
It was my parents' choice, I live in Portugal since I was 14 years
To you, what is the main quality a guide should have?
A guide should be a "people person", an open person, interested in listening, learning and talking. He/She should be knowledgeable about everything regarding the country that he or she lives in (culture, politics, gastronomy, history, etc…), and most of all, should care about people.
I guess you have to do a lot of researches to create your tours. How do you find these little details that will make them unique?
I have been living here (Portugal) for years. Working previously in the international finance world, I had the opportunity to meet a lot of different people and make a few friends along the way. Then, when I explore a region or a theme to set up a tour, I try to know about the smaller details, talking to local people. They are the ones that know the places and the "secrets". I try to show a more personal view, to get to know the people, their customs and history. As an example, on the wine tours, I already know the winemakers I will visit with my clients. And on the Dolphin watching tour, I use an old (historic) ship that is more than 80 years old.
What is your favourite place/monument/neighbourhood in your city?
My favorite neighborhood is Campo de Ourique (inside of Lisbon) because it is a calm and nice area far away from tourism, in an unexplored part of Lisbon. Lisbon is a Modern European Capital city, but still has its country roots in these neighborhoods. It's like having different "villages" in one place cramped together.
Something you really like about your city…? (an atmosphere typical of this city, a way of life, particular lifestyle, etc…)
Lisbon is very open in terms of space, very clear (the white city of  Europe), very light, very sunny. It is an airy city. You can find everything here: the river, the sea, the mountains 20 mins away, the wineries, etc… Lisbon is a small but very diverse city. Historic and modern at the same time. It's a multicultural city with a big history, and also one of the most tolerant in Europe.
What do you like to do during your free time?
During summer, I like to go to the café or the 'esplanada' (outdoor café), to the beaches, to the natural parks as the Sintra or the Arrábida Mountain, without forgetting the different wine regions.
Is there something that, according to you, should be known about Lisbon? (not something famous, something only somebody living there knows)
There are a lot of things outside of Lisbon: wine regions, natural reservoirs and small typical villages with amazing people and their stories. There is a lot to see and do but people don't know about it and miss out.
According to you, what is Lisbon known for? What made its reputation? (food? drink? Sport?…) What are the clichés?
Today Lisbon is mostly known for its rich and great history: Portugal is the oldest country in Europe with the same borders. One of the "clichés" that everybody asks is about the codfish (Bacalhau). It´s considered the "codfish country". But our gastronomy is very, very rich, especially if you think about all the influence that we had from our colonies: South America, Africa, India, China etc…
Imagine how diverse our flavors are. There is not a single one dish defining Portugal, but each city (and even each village), has its own traditional dish and dessert.
What is your favorite food? 
Fish, preferably grilled fish. Lisbon is next to the sea and there are a lot of different fishes. Then, close by, you have the city of  Setúbal, known for hosting one of the best fish markets in the world.  
What is your favorite local wine? Is it your favorite wine? 
Liking wine is a very personal thing. I like to try any types of wines from different countries and regions. My favorite red wine might be from one of Portugal´s Wine Region, the Alentejo Region (South of Portugal). My favorite fortified wine would be the Muscatel form the Setúbal Region (Centre of Portugal). And the white wine from the Douro Region (North of Portugal)
Is Setúbal region's wine really different from wines from other places?
Each Region has its charm. With Setúbal, I have a more "personal" connection to the region because of its beauty and the people I know there. From traditional fisherman to sophisticated wine makers, they are all part of this charm and make this part of Portugal unique. The wines are also very different from each region. All depends on the soil, sun, weather conditions and obviously the love people put in making their products.
Do you like Fado? Have you ever heard one? 
To be honest, I'm not a great fan of the "traditional" Fado. The more "modern approach" to Fado is much more of my liking. It's a blend of jazz or blues, giving it a more agreeable mood to the more modern times.
Your favourite beach in the Setúbal region?
Costa de Caparica (south of Lisbon). It takes around 15-20 min to get there and it is considered as the best urban beach in Europe.
Any famous story that happened in Lisbon that you particularly liked and that you are proud of, or something that left a mark on you or shocked you?
I love Lisbon´s history from the beginning of times till now. It started out as a major city during the Roman Empire (Olyssipo), the Moorish ruling and finally the Portuguese Empire. The diversity of culture and religions, having a special interest in the history of the Jewish community in Portugal. It is very interesting, important and different, but we don't talk about it that much, most people have no knowledge of it.
To you, what does it mean to be a typical inhabitant of Lisbon?
Lisbon inhabitants are called 'Alfacinha' (alface = lettuce, before the Portuguese, legend says that the Moors planted a lot of lettuce, so they called the people living there the "lettuce people").
All the history we have and all the influence of the cultures that were here (Romans, Moorish… ) is reflected in our architecture, gastronomy and way of life. With the conquests in Africa and India, Portuguese brought spices and tea to Europe. All that makes what Lisbon and Portugal is today.
Is there a rivalry or competition between Lisbon and another city? Are you taking part in it?
There is rivalry between Porto and Lisbon, but it is not a serious competition. It's really just for fun. People living in Porto are called 'Tripeiros' because one of their famous dishes is made out of innards. But this nickname is more affectionate than pejorative. And no, I don´t take part in this "competition" as I come from the north…
Sado river boat tour and Arrabida mountain sightseeing including a traditional portuguese lunch
With: João
Duration: 1 day
See the tour
To make the most of your stay in Lisbon, find our selection of private tours now.
See the tours