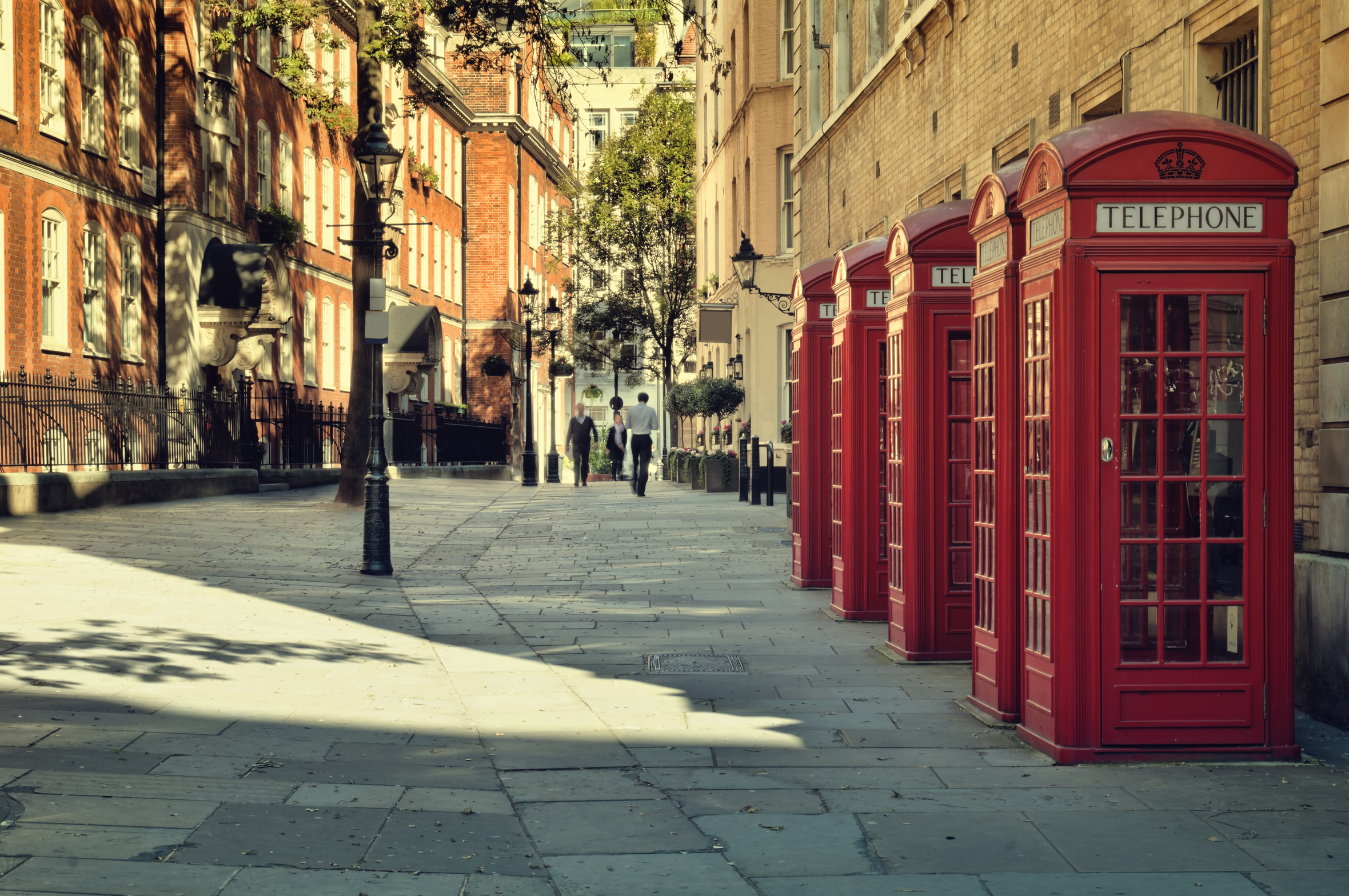 29 Jul 2016
Interview with Denisa, guide in London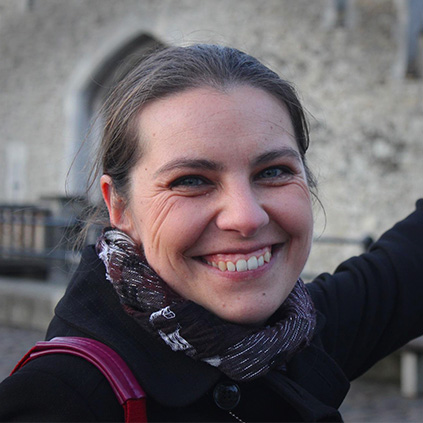 Today, we met with Denisa, one of our tour guides in London. Passionate about the british capital and its history, Denisa knows all the hidden gems. She creates original tours to show you a different London. Ready for a unique experience?
Why did you decide to become a tour guide? Why in London?
I am interested in tourism; I also like sharing and showing places that I know and enjoy. There is a lot to see here in London: famous and well-known places but also hidden places.
I came in London with my family when I was young, then I came back with some friends and I was already aware of the layout of the city.
I decided to move to England five years ago. As I really wanted to be a tour guide, I spent two years studying hard to be qualified and obtain the Blue Badge Guide title.
What do you like the most about your job?
What I like is diversity! I got the chance to have many clients from different countries. So every day is unique!
To you, what is the main quality a guide should have?
A guide must be flexible, empathic, and try as much as possible to meet the clients' expectations. Last time for example, I had a big group and among that group there was a couple with a disabled man, so I had to push him even though I am not supposed to. 
I will also add that a guide must have the ability to improvise: when I prepare a tour, I always plan its structure BUT most of the time, the tour is not as I expected it to be. Indeed, most of the time, there are new demands from clients so we have to adapt and improvise to make sure they are having a good time. The aim is not to fill in what we prepare but to meet client's expectations.
I guess you have to do a lot of researches to create your tours… How do you find these little details who will make them unique?
I do a lot of research and I read the news (BBC). I also try to be really active on Facebook and other social medias to be informed of some news and interesting subjects. I catch those information to offer something unique in my tours.
History is something we learn and something that won't change because it is the past so we know because we learn about it by reading books…etc, whereas for current news we have to be well informed thanks to social media, news (BBC, etc…).
What is your favorite neighborhood / place/ monuments in your city? Why?
My favorite monument is the Tower of London: it is an amazing construction close to the Financial district. This famous site built in the 11th century, is still part of the Londoners' life. If you have to do a quick visit of London, the Tower of London should be part of it. It is a must-see!!
My favorite neighborhood is "the Docklands area" because it is very peaceful and full of history (the Docks were the areas where ship workers communities lived and worked with their own rules and traditions. In the last 2 centuries, these Docks have been developed and expanded, while being preserved at the same time). There are hidden gems in the area of Docklands.
Something you really like about your city…? (an atmosphere typical of this city, a particular lifestyle, etc…)
There is a lot to see, so much diversity. In public transports, Londoners mind their own business, which is typical of London.
What do you like to do during your free time?
I love traveling and exploring other countries. Each year, I manage to escape London for a big trip somewhere in the world. Last year I went to Dubai and I will probably go to Japan soon.
But I also travel in European countries: mainly in central Europe (Switzerland, Austria…)
According to you, what means being a typical Londoner?
London is so diverse; you could see it when walking in the street.
Londoners don't hang out in the city center, they don't like crowd, they prefer calm areas. 
According to you, what is London known for? 
London is known for its free museums and sites that are accessible to everybody. Also the food is popular (fish and chips for example).
London Pubs are also unique. Some of them date back to the 16th century and kept their historical atmosphere.
I will add that London is a really multicultural city with lot of different restaurants: Chinese, Hungarian, french, Spanish…You can really find all types of cuisine.
London has many food markets. What can we find there?
In the food markets, there is not only British food, but also some products from everywhere in the world (for example some cheeses from different countries around). I like the fact that sellers always offer the possibility to taste.
You have a tour where clients can discover a traditional food market…
Yes, the London Markets Tour where we walk around the Brick Lane market. It is not only a food market but something much more diverse where one can find jewelries, clothes, local artist items, vintage… AND everyday day is different as sellers change every time.
Any famous story that happened in London and that you particularly liked, that you are proud of or something that left a mark on you or shocked you?
Few weeks ago, there was an event (The World Naked Bike Ride) in one of the park with naked cyclists: the aim of this event was to bring awareness about the high number of cyclists killed by cars.
Another event: when the Orlando shooting happened, there was a crowd in London showing solidarity. I was really amazed by the Londoners showing solidarity with various countries and cities in the recent difficult times.
A positive story: last week we celebrated (annual event) the Majesty birthday. You could buy a ticket to be part of the celebration and there were around 10 000 persons.
The city that never sleeps
To make the most of your stay in London, find our selection of private tours now.
See the tours
During the winter holidays, some cities transform. Markets, decorations, events...Here are 4 cities that are worth a visit during chirstmas...

08 December, 2017

Berlin, capital of Germany, has a history spanning nearly 800 years during which she has always wanted to remain a political and economic power despite many tumults....

17 November, 2017

Modern and dynamic capital, Berlin has a rich cultural diversity thanks to its different communities. The Jews are one of them and contributed significantly to the economic, scientific, and artisti...

23 June, 2017