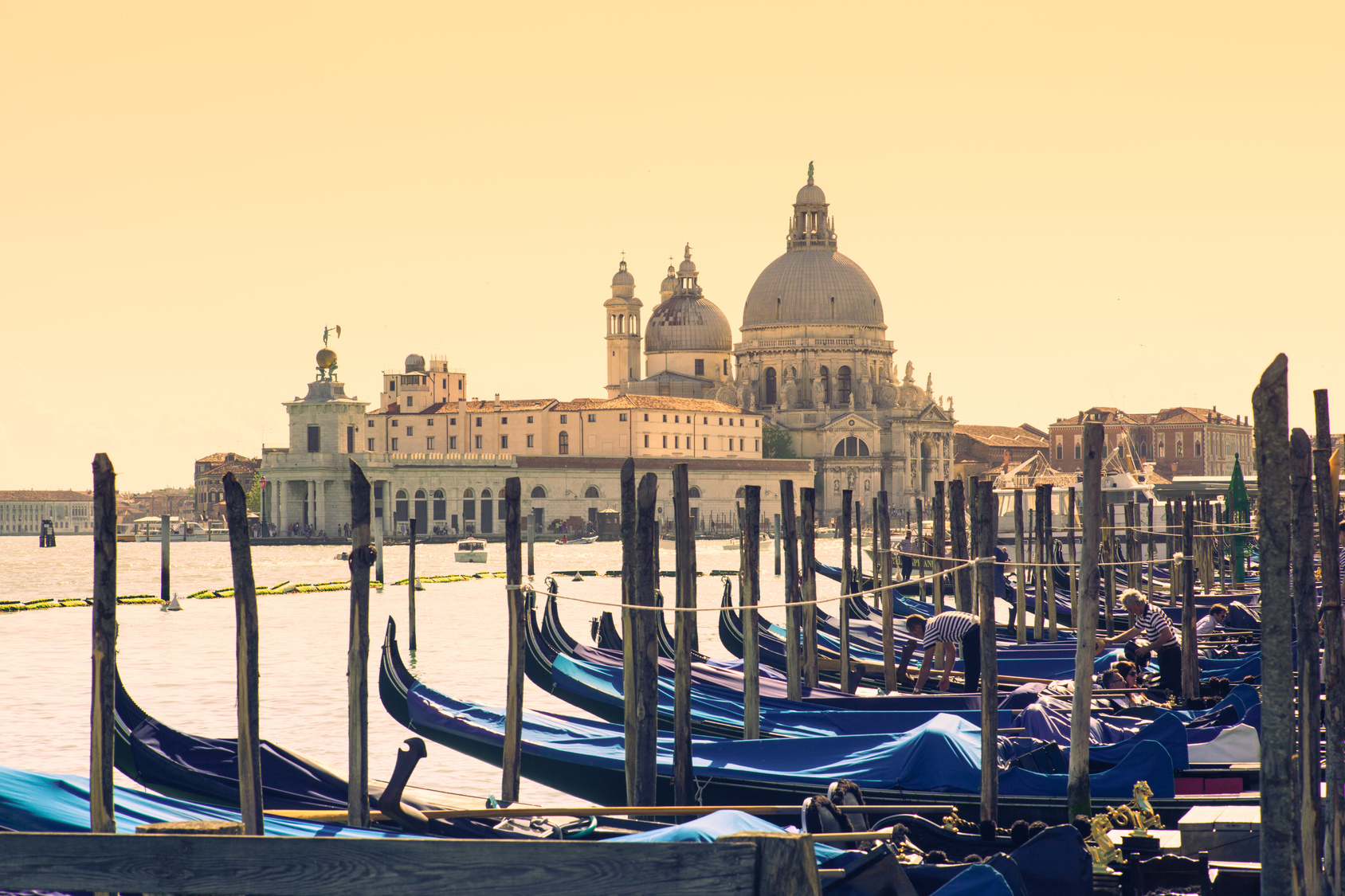 10 Sep 2016
Interview with Deborah, guide in Venice
Deborah is one of our guides in Venice and the surrounding area. Her tours show the real Venice, far from the touristic paths and closer to the people who make up the city.
She agreed to answer our questions and tell us more about her beautiful city…
Why did you decide to become a tour guide?
Born and raised in the Veneto region, I have always loved foreign languages since I was a kid. I started to study Japanese literature and culture as I was developing my passion for Italian arts and architecture.
Why Venice?
I studied in Venice and it is my favorite city. It offers a lot of possibilities to do tours off the beaten track. I love bringing my clients to lesser known sites which are as interesting as the famous ones.
You studied Japanese…Why this language in particular?
I learned Japanese during my studies. At the time, Japan was a growing market so I decided to learn it to have more possibilities in terms of work.
I also lived in Japan twice for three months each time. Today, I work with a lot of Japanese people here in Venice.
To you, what is the main quality a guide should have?
I believe a guide should be flexible, knowledgeable and do everything to meet the clients' expectations. A guide should spend a lot of time in building the perfect tour.
I guess you have to do a lot of research to create your tours. How do you find these little details that will make them unique?
My experience is what makes my tours unique. I try to organize the best tours possible. And if I see the client is not enthusiastic, I change them. And of course, I also always try to look for unknown places full of history and interest.
What is your favorite place/monument/neighborhood in your city?
I love the Basilica di Santa Maria Gloriosa dei Frari, as well as the villas around the Palladio.
Is there something you really like about your city…?
Venice is unique. There are no cars. It is a city for dreaming.
What do you like to do during your free time?
Reading, listening to music, going to museums, spending time with my children, and looking for new ideas to develop and enrich my tours.
I also look for new villas to see during my tours. In Venice, the villas always change owners so I have to contact them to see if I could include in my visits the discovery of their villa.
According to you, what is Venice known for ? What made its reputation? What are the clichés surrounding the city?
Venice had always been known for its Carnival and its masks, as well as for the Doge's Palace.
The clichés include the Gondola rides…
What is your favorite food?
Venice has a very rich gastronomy. I love Polenta, Venetian baccala, and Venetian cod.
What is your favorite local wine?
The Veneto wines are unique. The Amarone is my favorite. It is red (my favorite color). Moreover, it is a rich wine; not too sweet.
To you, what does it mean to be a typical inhabitant of Venice?
Venice is expensive so living in Venice means making some sacrifices because everything is brought by boat. When buying furniture, just bringing them to the house costs double the price. Not everyone could afford to live in Venice.
What is different between Venice and other cities of Italy? Is there any competition?
There is no real competition. Each city has its own charm. One of the things that makes Venice different from the other cities is the way Venetians talk. The rhythm of their voice is different.
Venice is unique, and cannot be compared to Rome, Florence or any other cities.
Visit of Venice secret districts including Venetian masks course, dinner and bacari wine tasting
With: Deborah
Duration: 1 day
See the tour
The bride of the sea
To make the most of your stay in Venice, find our selection of private tours now.
See the tours
During the winter holidays, some cities transform. Markets, decorations, events...Here are 4 cities that are worth a visit during chirstmas...

08 December, 2017

Berlin, capital of Germany, has a history spanning nearly 800 years during which she has always wanted to remain a political and economic power despite many tumults....

17 November, 2017

Modern and dynamic capital, Berlin has a rich cultural diversity thanks to its different communities. The Jews are one of them and contributed significantly to the economic, scientific, and artisti...

23 June, 2017