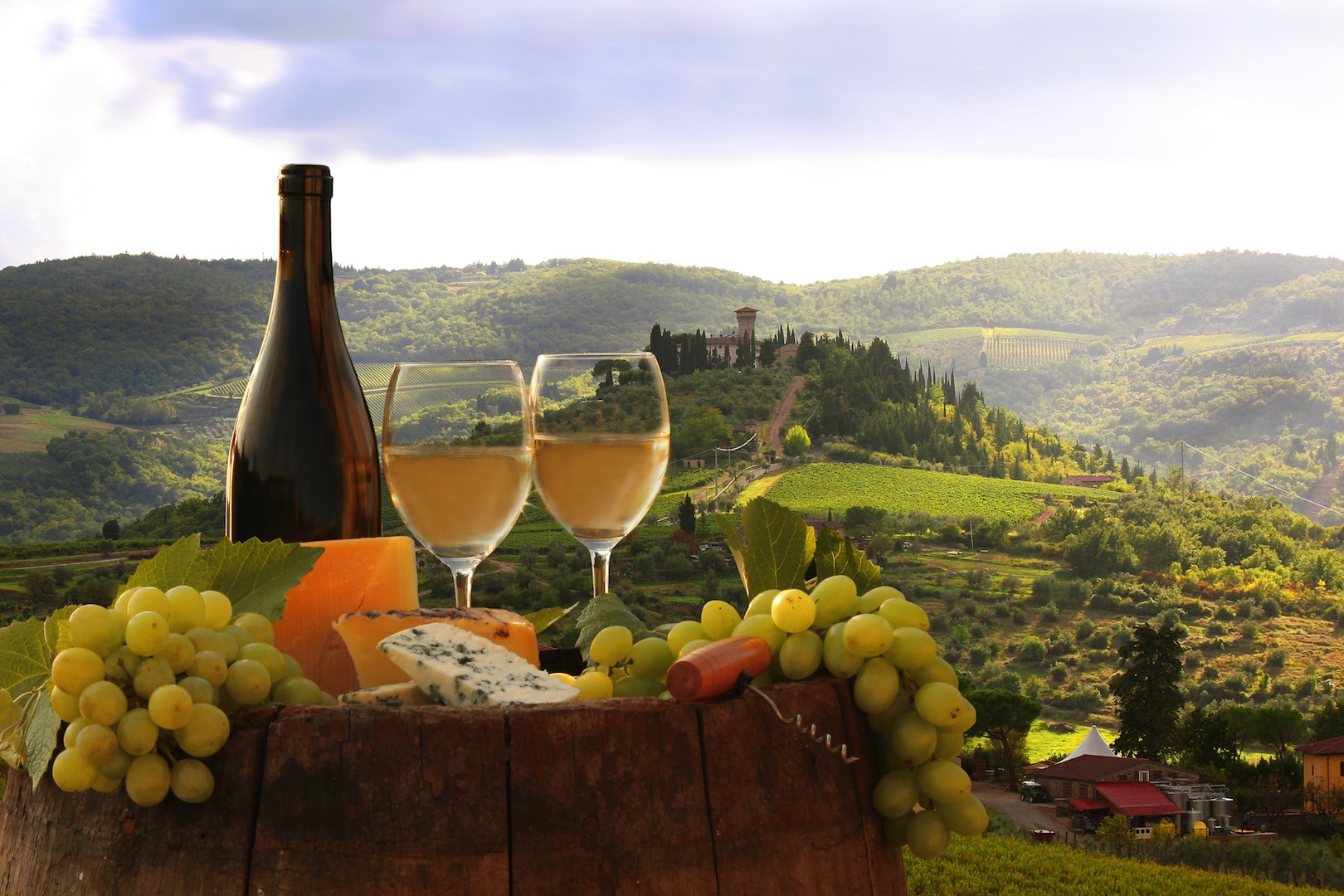 18 Feb 2016
Venice, Veneto and Vinitaly: the wine empire in Italy
Every year in early spring, Venice welcomes Vinitaly, one of the world's most prestigious wine fairs, offering a broad overview of the Italian, but also foreign, wine production.  Not surprising that the floating city is the ambassador of this international event. In the past decades, its region, the Veneto, has become the first producer of Italian wine. With the Venetian guide Deborah I could make a great oenological journey in the heart of one of Italy's most beautiful areas.
The Veneto, land of noble wines
For centuries, the Veneto region offers ideal conditions for growing vineyards. Its sunny climate, mineral-rich lands, plains and hills supported the growth of high quality wines, whose know-how is transmitted from generation to generation. Today, the Veneto produces annually some 8.5 million hectoliters of wine.
From Verona to Venice via Padua and Treviso, the Veneto has an impressive variety of areas suitable for viticulture extending over 80 000 hectares. Three areas of oenological production stand out, with different variations of designations including Merlot, Cabernet, Pinot and Chardonnay among others. The main production of the Veneto focus on the Veronese designations such as the young and fruity white wine Valpolicella (with its richer version of the Amarone della Valpolicella), the white dry wine Soave and red fragrant wine (sometimes rosé) Bardolino. Also worth noting the white wine Pinot Grigio and the Prosecco, famous sparkling wine from Pinot and Chardonnay produced mainly in Montello e Colli Asolani area in the north of Venice.
Vinitaly, the annual gathering of the wine world leaders
Each year for 40 years, Venice honors wines and spirits during Vinitaly, a major event in Europe and  in the world which hosts more than 150,000 visitors and 4,000 exhibitors on an area of 95 000 square meters. An opportunity for producers, importers, restaurant owners, journalists and opinion leaders to meet and discuss the latest market trends. Four days of total immersion in the wine world between meetings, tastings, conferences, workshops, competitions, and rewards… A unique experience for any wine enthusiast!
Note: This year, Vinitaly will take place from 10 to 13 April 2016.
The bride of the sea
To make the most of your stay in Venice, find our selection of private tours now.
See the tours
During the winter holidays, some cities transform. Markets, decorations, events...Here are 4 cities that are worth a visit during chirstmas...

08 December, 2017

Berlin, capital of Germany, has a history spanning nearly 800 years during which she has always wanted to remain a political and economic power despite many tumults....

17 November, 2017

Modern and dynamic capital, Berlin has a rich cultural diversity thanks to its different communities. The Jews are one of them and contributed significantly to the economic, scientific, and artisti...

23 June, 2017