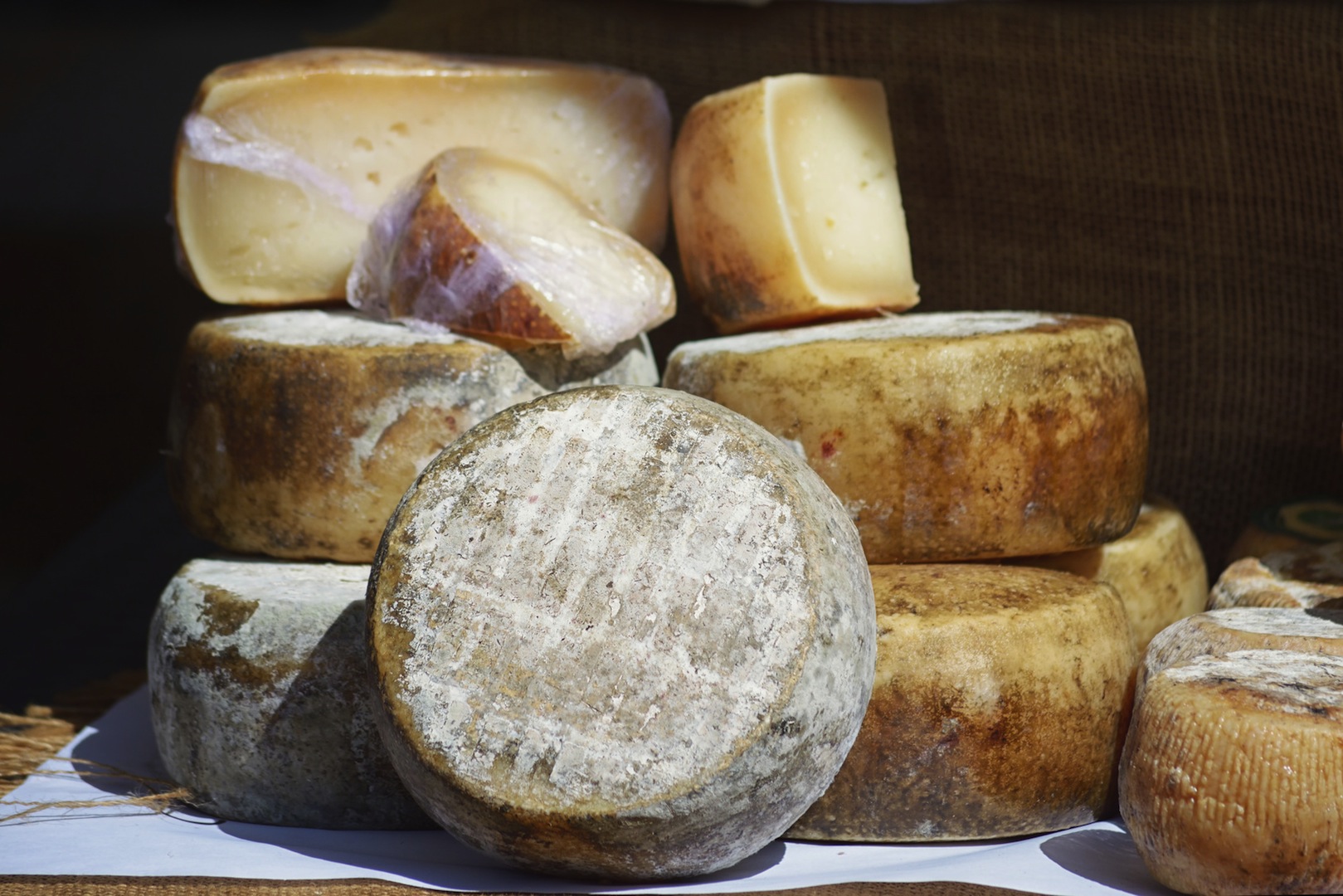 23 Sep 2016
Amsterdam, cheese capital
Like France and Switzerland, Holland is a true "land of cheese", a product that is truly part of everyday life for its inhabitants: for breakfast, in a sandwich, grilled, melted, fried, cut into small dice for an aperitif or in a sauce… Cheese is eaten at any time, especially in Amsterdam, the capital surrounded by small farming villages where the cheese production is important.
Here is a delicious overview of the cheese world in Amsterdam and the Netherlands.
Gouda, emblem of the Netherlands
A cheese produced in the city of the same name, the Gouda is a flagship product of Holland. This complex fruity cheese has the power to change its texture over time. A young gouda can thus be sweet and tender, while it will become harder over the months. To enjoy it, you can go directly to its place of origin, Gouda, a village full of charm and history located one hour from Amsterdam. On site you will discover the secrets of homemade cheese and meet with farmers and cheesemakers whose passion is transmitted from one generation to another.
The cheese market near Amsterdam
Gouda is not the only village dedicated to cheese. In the vicinity of Amsterdam, others are also known for their traditional markets where the cheese is eaten in abundance. The 4 most famous are Edam, Alkmaar, Hoorn and Woerden, all close to Amsterdam. On site, you can enjoy a unique atmosphere and attend cheesemaking demonstrations.
Where can you taste the cheese in Amsterdam ?
The capital of the Netherlands is full of neighborhoods, streets, and markets where you can taste all kinds of cheese.
The gruyère fans will doubtless appreciate the Maasdamer (cheese with holes and a nutty taste) in the shop De Reypenaer located in the Singel street near the Anne Frank Museum.
Personally, I love the Boerenkaas, a creamy cheese that can be found in many shops in the Oud Zuid district.
For those who prefer goat cheese, be sure to try the Geitenkaas, ideal in gratins or sandwiches. The best place? De Kaaskamer located in the historic district Jordaan.
Another cheese to taste is the Blue Graven (Delft's Blauw) found everywhere but especially in the dairy Kaashandel Kef.
Another place not to miss is the Albert Cuyp Market (De Pjip neighborhood) where you can find an impressive selection of cheese everyday of the week.
And if you want to enjoy a meal full of cheese, I recommend the Bern Café located on the square Nieuwmarkt.
Bon appétit!
Cheese farm, cheese market and cheese tasting workshop
with Peter
Duration: 1 day
See the tour
The extraordinary "Venice of the North"
To make the most of your stay in Amsterdam, find our selection of private tours now.
See the tours
During the winter holidays, some cities transform. Markets, decorations, events...Here are 4 cities that are worth a visit during chirstmas...

08 December, 2017

Berlin, capital of Germany, has a history spanning nearly 800 years during which she has always wanted to remain a political and economic power despite many tumults....

17 November, 2017

Modern and dynamic capital, Berlin has a rich cultural diversity thanks to its different communities. The Jews are one of them and contributed significantly to the economic, scientific, and artisti...

23 June, 2017