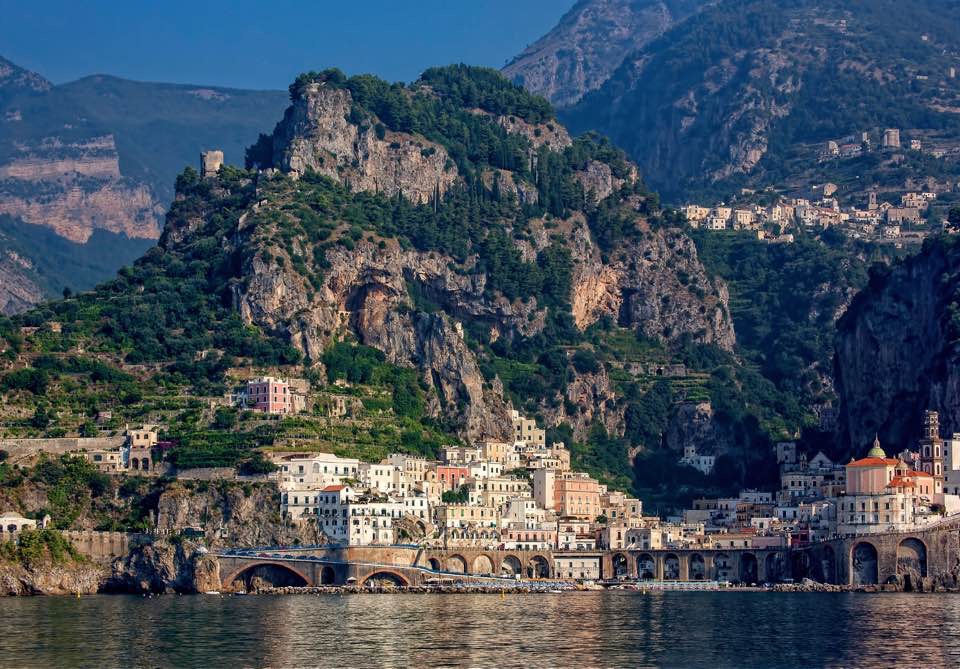 09 Jun 2017
The most beautiful sights around Naples
About 2 hours from Rome, the beautiful city of Naples keeps charming visitors with its 2000 years of history, baroque architecture and exuberant lifestyle. But only a few steps away from this fascinating Italian town, real treasures await you…
The Amalfi Coast, jewel of the Mediterranean
Located about 60km (37 miles) south of Naples, this UNESCO world heritage site spreads over a unique coastline with steep cliffs plunging into the sea and hanging on to magnificent whitewashed villages, as per Positano, Ravello, Amalfi and Sorrento.
With its medieval fortifications, chic restaurants and art galleries, Positano is one of the four most beautiful villages in the Amalfi coast.
Perched 300 meters above the sea, Ravello, meanwhile, has breathtaking views. Also called the garden village, it has a captivating charm thanks to its numerous terraces adorned with lemon trees and its superb villas surrounded by luxuriant vegetation.
One of the largest ports of Europe between the 9th and 11th centuries, the fortified village of Amalfi gave its name to the coast. Its maze of cobblestone streets, medieval architecture and breathtaking views give it an uncommon charm.
The colorful village of Sorrento has a delicious gastronomy to which it is impossible to resist.
Pompeii and Herculaneum, best preserved archaeological sites in Europe
Listed as a UNESCO world heritage, the ancient cities of Pompeii and Herculaneum were destroyed in 79 by the eruption of the Mount Vesuvius volcano. Their sites witness the richness and beauty during the period of the Roman Empire.
Both Pompeii and Herculaneum have many incredibly well preserved vestiges that testify to the life, culture and traditions of an entire civilization.
Although Pompeii is known for its large site full of impressive monuments, smaller Herculaneum possesses valuable architectural remains and many everyday objects that witness the opulent lifestyle of its inhabitants.
In order to discover the best of Naples and its surroundings, don't miss our private tours and combine the Amalfi Coast and the archaeological sites of Pompeii and / or Herculaneum on the same visit.
Walking tour in one of the oldest city of the Roman Times
with Fabrizio
Duration: 1/2 day
See the tour
To make the most of your stay in Naples, find our selection of private tours now.
See the tours
During the winter holidays, some cities transform. Markets, decorations, events...Here are 4 cities that are worth a visit during chirstmas...

08 December, 2017

Berlin, capital of Germany, has a history spanning nearly 800 years during which she has always wanted to remain a political and economic power despite many tumults....

17 November, 2017

Modern and dynamic capital, Berlin has a rich cultural diversity thanks to its different communities. The Jews are one of them and contributed significantly to the economic, scientific, and artisti...

23 June, 2017