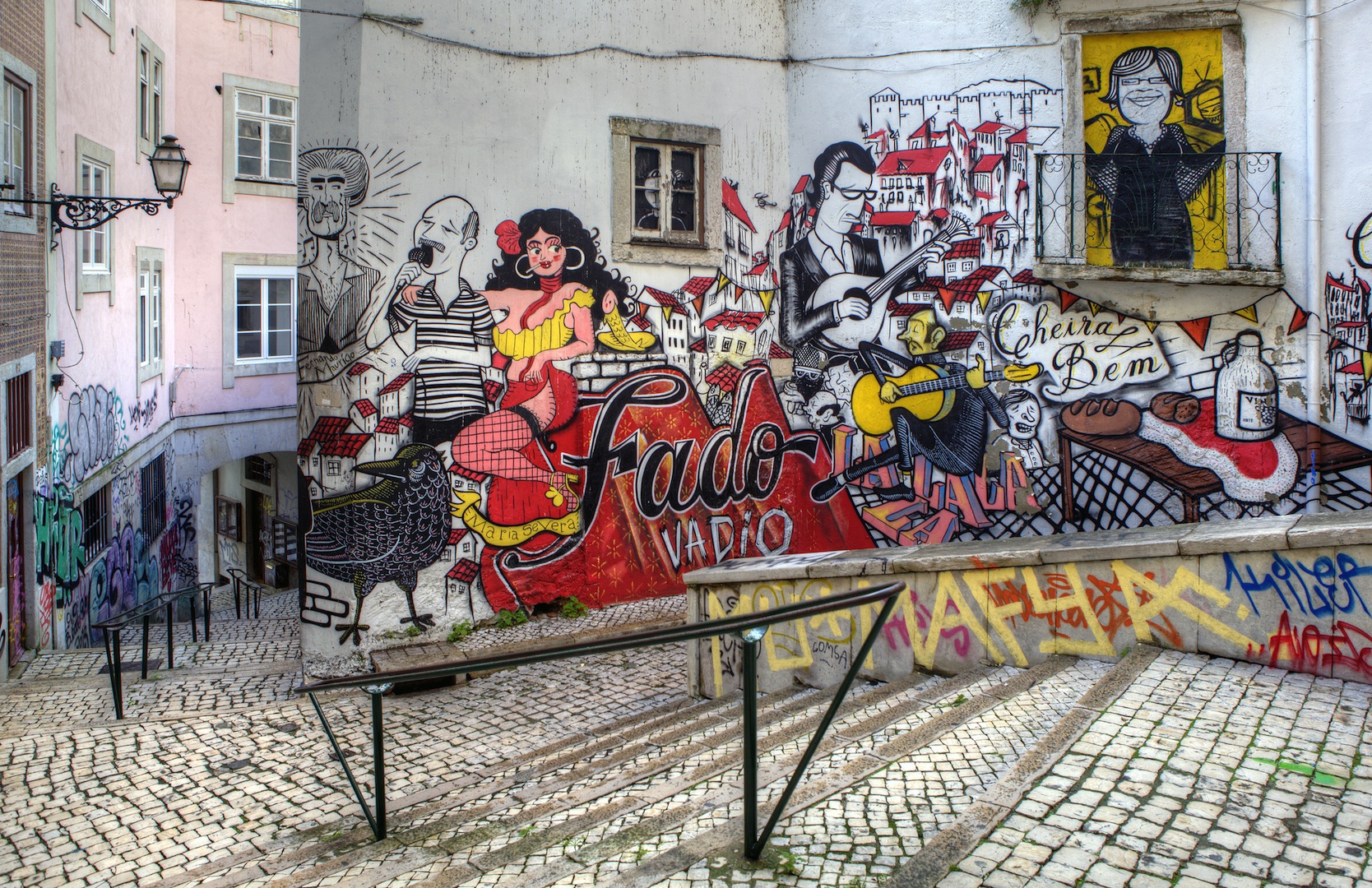 13 Jan 2016
Fado, musical soul of Lisbon
Colorful thriving capital, Lisbon has a romantic charm through its architectural and historical heritage, but also through its cultural scene whose main pride is the Fado, a very old traditional Portuguese music sung with emotion by a soloist accompanied by two or three instruments.
Fado, a hymn to melancholy established as world heritage
Fado is an integral part of the Lisbon culture, as well as of the world heritage. Emerged in the 19th century with its original name Saudade ("Melancholy"), it quickly found its place in the heart of Portuguese traditions.
In Portugal, Fado singers are enthusiasts who dedicate their lives to this music like famous artist Amalia Rodriguez… Fado tells about people's lives, their troubles and their torments. "Pain marks deeper than joy". That's why the Fado songs are always inspired by sad stories explains me the expert guide Joao.
To appreciate Fado, one must delve into total silence and listen to the emotions arising from the voice of singers. In Lisbon, the Fado is more a state of mind than a music; it is a lament song explains the guide Joao, proud of his culture and his country.
The Alfama, symbolic district of Fado in Lisbon.
To discover and understand the Fado, you must go to Alfama ("the thousand sources"), a Lisbon neighborhood by the Tagus River between the St. Vincent Monastery and the St Georges castle. Considered one of the oldest and most authentic areas of Lisbon, it has retained its buildings from the Middle Age after miraculously escaping from the ravages of an earthquake several centuries ago: small stone stairs, colorful cottages, narrow streets, squares, tiles and walls dating from the 14th century, are all elements that contribute to the unique atmosphere of this labyrinthine neighborhood where coexist churches, cafes, traditional shops and taverns where fado singers are performing. To listen at some Fado, some of the best addresses are the Casa de Linhares, former family house where you can enjoy music while enjoying local specialties, and the Boteco da Fa, small popular restaurant that has only a 15-person seating capacity but offering a breathtaking Fado show.
In Alfama, the Museum of Fado (Casa do Fado e guitarra portuguesa) also allows you to browse all the history of this beautiful tradition.
Note: the streets are steep in Lisbon, especially in the Alfama district. I suggest you move around with the tram which is actually part of the local folklore.
Wine and traditional gastronomy tour in the Setubal peninsula region
With: Joao
Duration: 1 day
See the tour
The white city
To make the most of your stay in Lisbon, find our selection of private tours now.
See the tours
During the winter holidays, some cities transform. Markets, decorations, events...Here are 4 cities that are worth a visit during chirstmas...

08 December, 2017

Berlin, capital of Germany, has a history spanning nearly 800 years during which she has always wanted to remain a political and economic power despite many tumults....

17 November, 2017

Modern and dynamic capital, Berlin has a rich cultural diversity thanks to its different communities. The Jews are one of them and contributed significantly to the economic, scientific, and artisti...

23 June, 2017