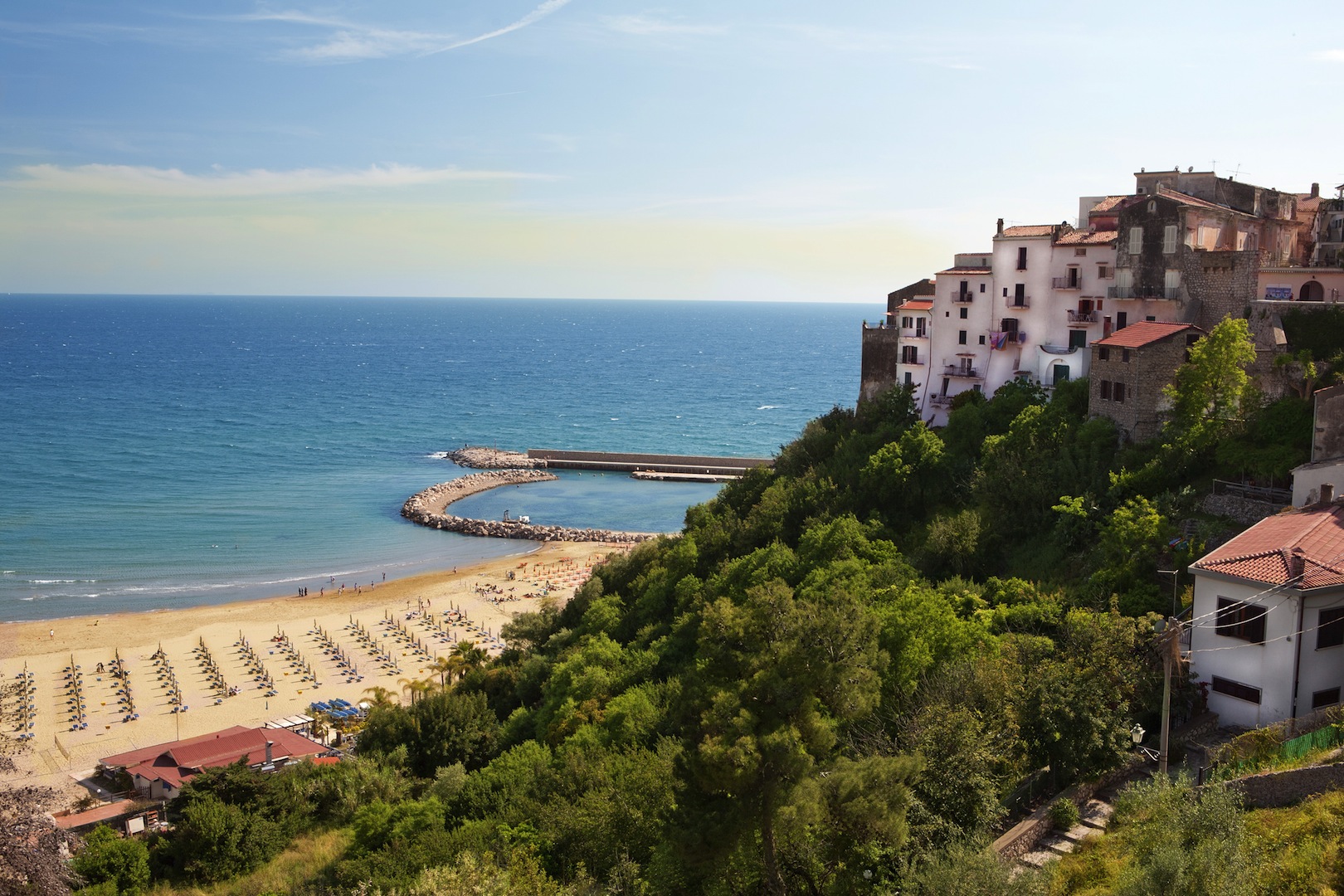 12 Aug 2016
The 5 best beaches near European capitals
Nothing like summer holidays to travel and discover new cities. European capitals are still on the rise, especially those nearby beaches where it is always pleasant to go take a bath and relax for an afternoon or for a day.
Here are the best beaches a few steps away from London, Barcelona, Rome, Amsterdam and Lisbon
Brighton near London
With its small colorful striped chairs, its warm atmosphere and its beautiful beach, the small seaside town of Brighton is perfect to relax by the water. With its easy access from London (45 minutes by train from the central stations), it allows you to escape and enjoy the sea air away from the crowds of the capital. If you want to venture outside of the beaches, discover its colorful houses reminiscent of Notting Hill and its facades decorated with street art reminiscent Shoreditch.
Castelldefels, near Barcelona
Barcelona has many beaches, but if you want to deviate from the tourist area without spending too much time in transport, take the train (15 minutes), to the beach of Castelldefels, a paradise of five kilometers wide quiet beaches with all necessary amenities (children's playgrounds Free wifi free showers etc…). Its beach bars built during each summer are also very enjoyable and often host small festive events in the evening (live music or salsa, for example).
Sperlonga, near Rome
If Ostia is the most famous beach near Rome, it is not worth Sperlonga, small village in the Italian province whose beauty and authenticity offers a change of scenery. Before arriving at the heart of the city, the traveler is transported across vast cornfields. On site, the view is incredible with its hills encircling the coast and its colorful houses with exotic accents. Beyond its beautiful beaches, you'll find everything you need from small shops, seafood restaurants and vendors of homemade ice cream.
Portinho da Arrábida, near Lisbon
The beautiful beach of Portinho da Arrábida is surrounded the Serra da Arrábida, a lush mountain standing facing the Atlantic Ocean. This mountain full of small coves of white sand contrasts with multicolored waters and offers lots of tranquility. The fans of diving can discover marine reserve with many species of flora and fauna.
Wijk aan Zee, near Amsterdam
When visiting Amsterdam, going to the beach is not necessarily one of your priorities. If you want to enjoy a little swim, one of the best places nearby is Wijk aan Zeea, a charming seaside village with large beaches and a paradise for surfers. Its small traditional houses and relaxed atmosphere make it a top-notch destination to escape the time of a day.
Sado river boat tour and Arrabida mountain sightseeing with traditional portuguese lunch
With: Joao
Duration: 1 day
See the tour
To make the most of your stay in Europe, find our selection of private tours now.
See the tours