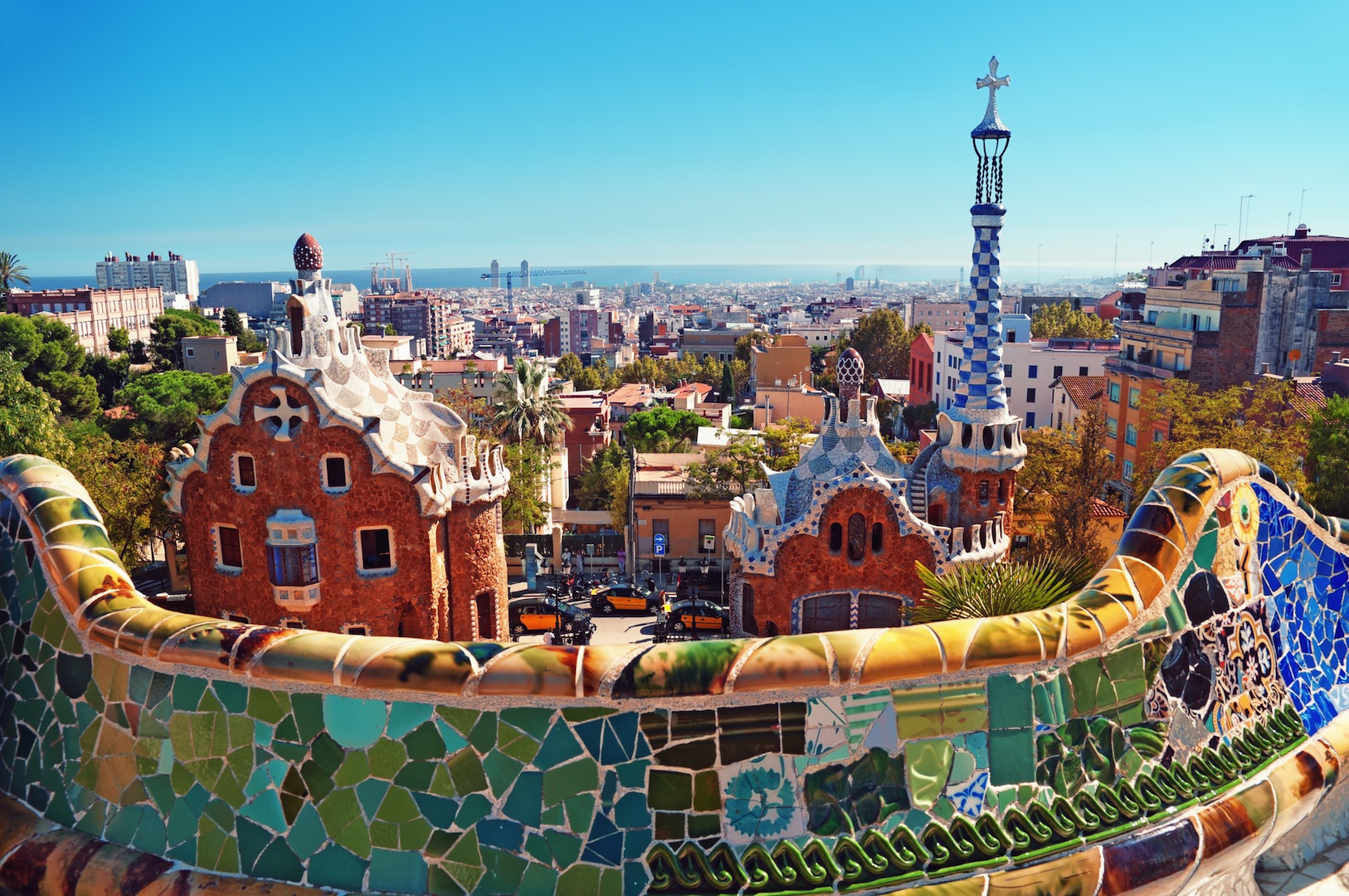 21 Apr 2017
Antoni Gaudí, mosaic genius of Barcelona
It's almost impossible to walk the streets of Barcelona without seeing Antoni Gaudí's incredible artwork; the capital of Catalonia owes a lot to this early 20th century modernism architect who brought freshness and originality to its landscape.
Like Gaudi's mosaic artworks, Barcelona is a city with many facets drawing symbiosis of a double Catalan and Spanish culture. 
Antoni Gaudi, the visionary architect who transformed Barcelona
Born near Barcelona in 1852, Gaudi decorated his city using his graphic and whimsical imagination. Dreamer inclined to "avant-gardism", he is inspired by mythology and nature to develop its work, but also by the society itself, a mixture of the popular traditions and the scientific industry evolution. His work is a constant search for aesthetic and harmony, and he likes to use colorful mosaics made of small ceramic tiles to create unique patterns on his sculptures.
The works of Gaudi classified Unesco World Heritage
Antoni Gaudi has made seven major works around Barcelona, all listed as World Humanity Heritage: Founded in 1878, the Casa Vicens was one of his first works and is located in the district of Gracia; the Sagrada Familia cathedral decorated with innumerable details, remains one of his most impressive works, although it is still not completed more than 100 years after the beginning of its construction.
On the Passeig de Gracia, two others works stand out: the Casa Batlló with its play of light and architectural forms borrowed from nature and the Casa Mila (La Pedrera), with its undulations and limestone tiles (will you see the dragon hidden inside?) 
The Park Güell is another enchanted place designed by Gaudi: the fairy garden, the Güell Palace and the crypt of the Colonia Güell, plunge us into another world; the giant salamander at the entrance and the multicolored balcony are just as iconic.
Note: Gaudi's style continues to inspire many artists like Niki de Saint Phalle with her mosaics psychedelic sculptures.
Sagrada Familia, Casa Mila and park Guell tour including a ceramic workshop and a lunch/dinner
With: Gregorio
Duration: 1/2 day
See the tour
In the heart of catalan culture
To make the most of your stay in Barcelona, find our selection of private tours now.
See the tours
During the winter holidays, some cities transform. Markets, decorations, events...Here are 4 cities that are worth a visit during chirstmas...

08 December, 2017

Berlin, capital of Germany, has a history spanning nearly 800 years during which she has always wanted to remain a political and economic power despite many tumults....

17 November, 2017

Modern and dynamic capital, Berlin has a rich cultural diversity thanks to its different communities. The Jews are one of them and contributed significantly to the economic, scientific, and artisti...

23 June, 2017