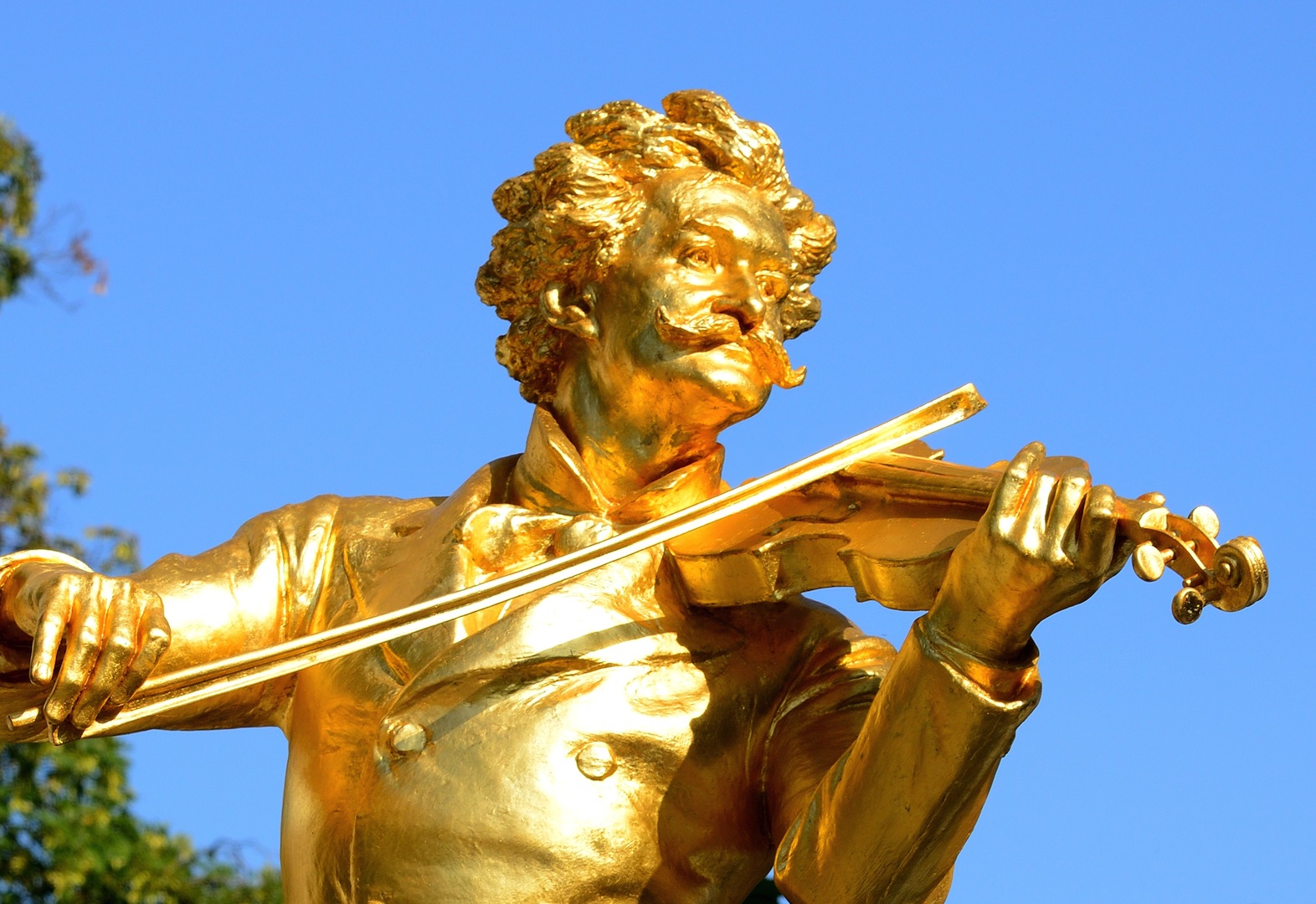 09 Dec 2015
Celebrate and breathe music in Vienna
If you like music, Vienna is the ideal city to be elated by notes and poetry. Known as the world capital of classical music, it has a fascinating cultural and historical heritage. If only for Mozart's memory and the legendary work he left to the world…
Today Vienna is the European city with the largest number of musicians, amateur or professional. And for good reason: music had been the very essence of the Austrian capital for many centuries. Talking with the erudite guide Susanna Oberforcher, I was able to retrace the history of music in Vienna.
The omnipresence of music in Vienna's history
Vienna holds a rich history of music geniuses such as Mozart, Schubert, Strauss, Schoenberg, Haydn but also emperors music-lovers such as Francis II, Empress Maria Theresa, an opera singer, and some emperors such as Joseph II who composed the music themselves.
The whole city of Vienna breathes music. The Lobkowitz Palace of Beethoven and its Symphony No. 3 so-called Eroica, The St. Augustine's church and its Vienna Boys Choir concerts, the ballrooms of the Imperial Palace where played the Vienna Philharmonic Orchestra, the St Stephens Cathedral who hosted Mozart, Vivaldi and Salieri 's concerts… But also the places where these icons lived; among others, the the 5 Domgasse street which was Mozart's apartment and the place of composition of his opera The Marriage of Figaro, the 20 Bonngasse street where Beethoven lived and the 54 Nussdorferstrasse street where Schubert was born and lived, which became the Schubert Museum.
Vienna, a city of art conducive to creativity
Today Vienna is a true magnet for all the musicians in Europe. The city organizes throughout the year various musical events, from classical music to pop rock, jazz and electro. Concert halls, clubs and bars open their doors to local and international artists who meet in a festive and creative atmosphere.
And if Vienna remains an eternal queen of music, it is perhaps also due to its great architectural beauty, its cosy cafes, and its many green areas which exude an aura of relaxation. As I was strolling in the old city, I could easily imagine Beethoven and Mozart enjoying a Viennese coffee with a strudel while writing from their prodigious hands, the notes of those who would become the world's most famous pieces of music.
Visit of the Austrian alps including a lunch and a boat tour
With: Chris
Duration: 1 day
See the tour
The imperial city
To make the most of your stay in Vienna, find our selection of private tours now.
See the tours
During the winter holidays, some cities transform. Markets, decorations, events...Here are 4 cities that are worth a visit during chirstmas...

08 December, 2017

Berlin, capital of Germany, has a history spanning nearly 800 years during which she has always wanted to remain a political and economic power despite many tumults....

17 November, 2017

Modern and dynamic capital, Berlin has a rich cultural diversity thanks to its different communities. The Jews are one of them and contributed significantly to the economic, scientific, and artisti...

23 June, 2017