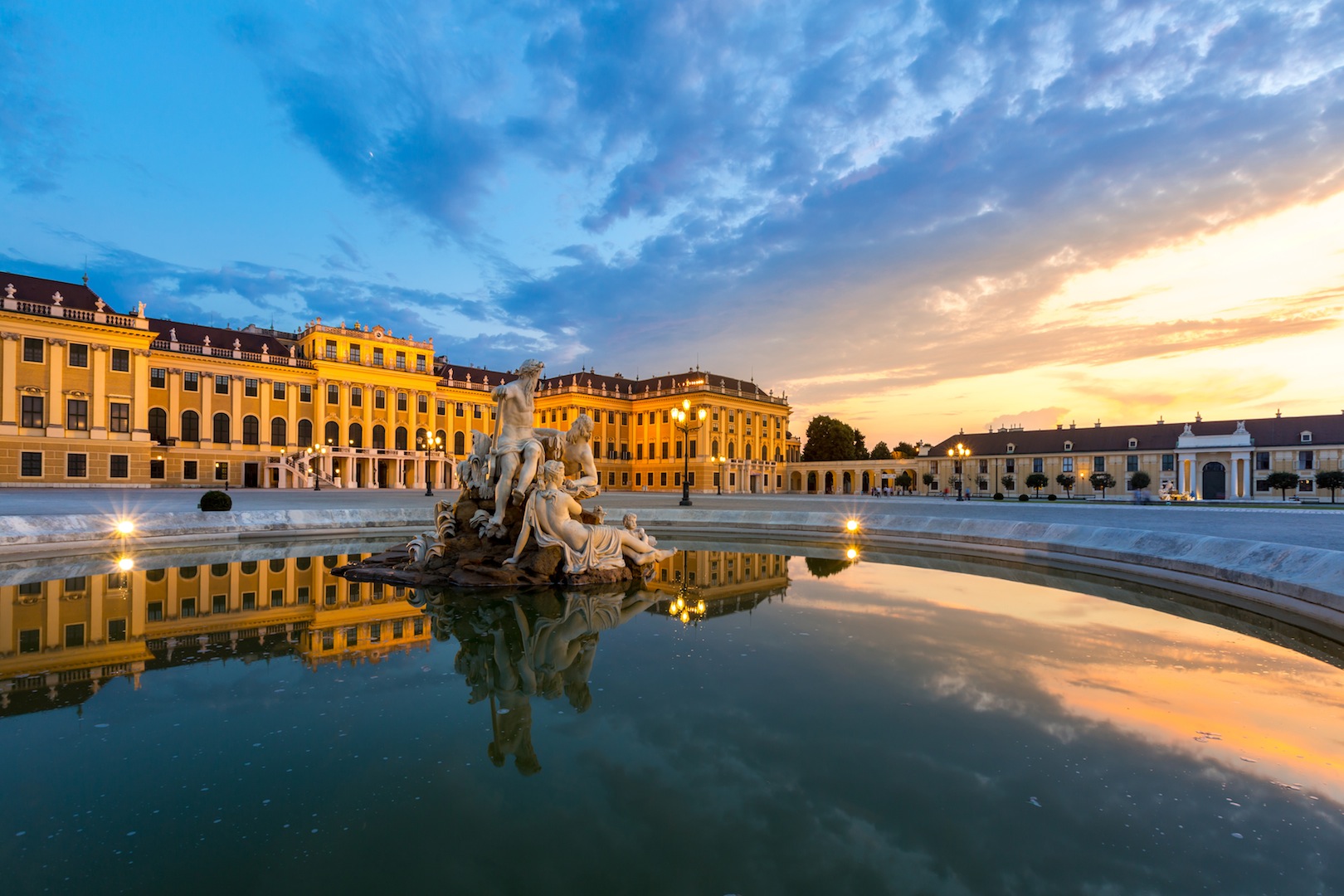 12 Apr 2016
Vienna, eternal imperial city
Real city-museum, Vienna is proud of its imperial decor, symbol of 6 centuries of the Habsburg's reign. Today, although some royal residences have been transformed into museums or office buildings, large parks, streets and royal residences continue to shine in the Austrian capital.
Imperial era's symbol built in 1220, the Hofburg is the largest Palace in th city. Composed of several buildings, once inhabited by the Empress Elizabeth (Sissi). It now houses a fine collection of silverware, the Museum of Ethnology, the National Library and the Elisabeth museum dedicated entirely to the life of the empress.
Built in 1696, the Schönbrunn Palace is also very well preserved as well as its furniture, tapestries and park. Marvel of Baroque style, it is a UNESCO World Heritage.
Another masterpiece depicting the Baroque period, the Vienna National Library is part of the imperial insignia of the city. It houses more than 7 million documents, including scores of famous composers such as Wagner or Mozart.
Turned into a museum, the Belvedere Palace, is a jewel of baroque architecture where one can admire works of great artists such as Gustav Klimt and Egon Schiele.
Another interesting place is the Imperial furniture Depot where furniture and artworks of art unwanted by Castles were kept. It contains more than 165,000 pieces of antiques for the collectors and enthusiasts' delight.
Witnesses of the imperial era, the Central Café and the Hotel Sacher are famous for their beautiful interior and exterior architecture as well as for the quality their pastries and cakes. If you love chocolate, do not miss a taste of the delicious Sachertorte. At the heart of the city of Vienna, many other historic sites have remained intact: famous restaurants, shoemakers King, and other elegant shops of all types.
Beyond the buildings, imperial traditions remained in Vienna. Classical music concerts (Vienna has a multitude of operas and concert halls), waltz culture and dances are still well anchored in the heritage to the delight of the Viennese and the visitors.
VIENNA IMPERIAL TOUR
Full day in the imperial vienna world including horse carriage, lunch and porcelain decoration workshop.
With : Chris
Duration: 1 day
See the tour
The imperial city
To make the most of your stay in the Vienna, find our selection of private tours now.
See the tours
During the winter holidays, some cities transform. Markets, decorations, events...Here are 4 cities that are worth a visit during chirstmas...

08 December, 2017

Berlin, capital of Germany, has a history spanning nearly 800 years during which she has always wanted to remain a political and economic power despite many tumults....

17 November, 2017

Modern and dynamic capital, Berlin has a rich cultural diversity thanks to its different communities. The Jews are one of them and contributed significantly to the economic, scientific, and artisti...

23 June, 2017