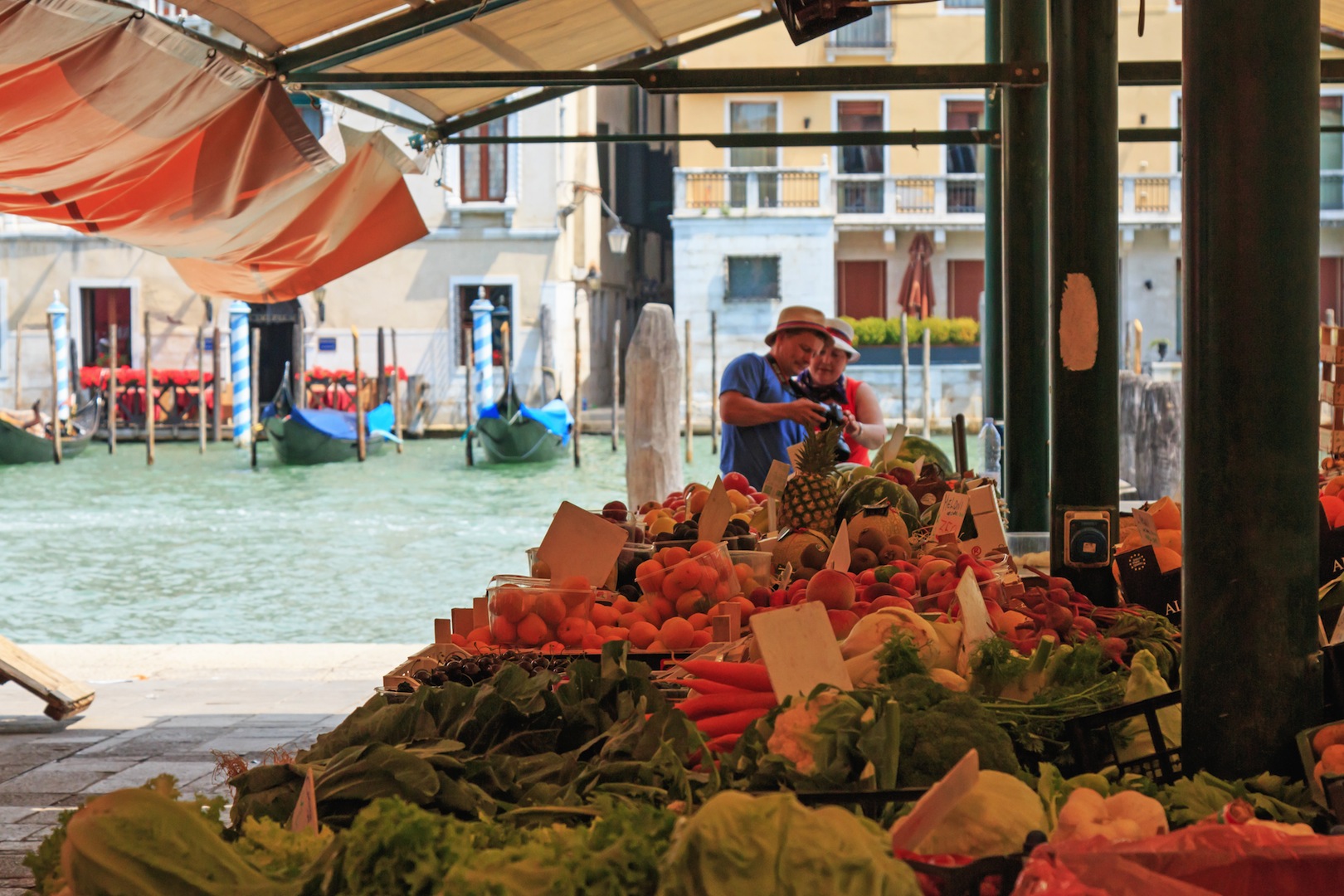 01 Apr 2016
The Venetian cuisine and its ancient traditions
Since centuries, Venice takes pride of its many traditions preserved by its inhabitants. The gastronomy is one of them. Probably because its long history is intimately linked to its orientation towards the sea, which gives unique flavors and oriental tastes to its dishes.
The main ingredients of the Venetian cuisine:
City built on the sea, Venice has a regular supply of fish and seafood which are the basis of its cuisine since centuries.
Former town of sailors and boats requiring to keep and save food, Venice was a city where there was no waste and where every single ingredient counted in the preparation of a dish.
Just like today, fish and other seafood were sold primarily to the famous Rialto market, along with many local vegetables. The most popular were the artichokes, asparagus, radishes, beans, and rice, but the others always found their place in a recipe.
The polenta is also part of the Venetian gastronomic tradition. Real local specialty, this cornstarch cream is often accompanied by cod (baccalà mantecato) emblematic dish prepared with garlic, parsley, and olive oil. The polenta with pork lard and bean soup is also a traditional recipe.
The Venetian dishes and the local celebrations:
In Venice, tradition dictates that for every festivity, a dish is honored. Thus, for example during Carnival, everyone enjoyed the gnocchi di San Zeno, prepared since the 16th century in the traditional way with eggs, potatoes and cheese. The fritelle (cake made with lemon and apple) is also a symbolic dessert of the carnival.
For Christmas, the Pandoro is honored in Veneto (and nowadays, all over Italy). This soft cake covered with icing sugar is difficult to prepare, so this task is often entrusted to the Italian confectioners while locals just buy it.
And what about the famous Tiramisu? Composed of mascarpone, eggs, biscuits boudoirs, coffee, and chocolate, this delicious dessert is famous all over the world. And if the origin of the recipe remains a controversial subject between Tuscany and Veneto, many gastronomic experts agree that it is of Venetian origin!
Culinary tour of Venice including a cooking class with a local family
With: Walter
Duration: 1/2 day
See the tour
The bride of the sea
To make the most of your stay in Venice, find our selection of private tours now.
See the tours
During the winter holidays, some cities transform. Markets, decorations, events...Here are 4 cities that are worth a visit during chirstmas...

08 December, 2017

Berlin, capital of Germany, has a history spanning nearly 800 years during which she has always wanted to remain a political and economic power despite many tumults....

17 November, 2017

Modern and dynamic capital, Berlin has a rich cultural diversity thanks to its different communities. The Jews are one of them and contributed significantly to the economic, scientific, and artisti...

23 June, 2017