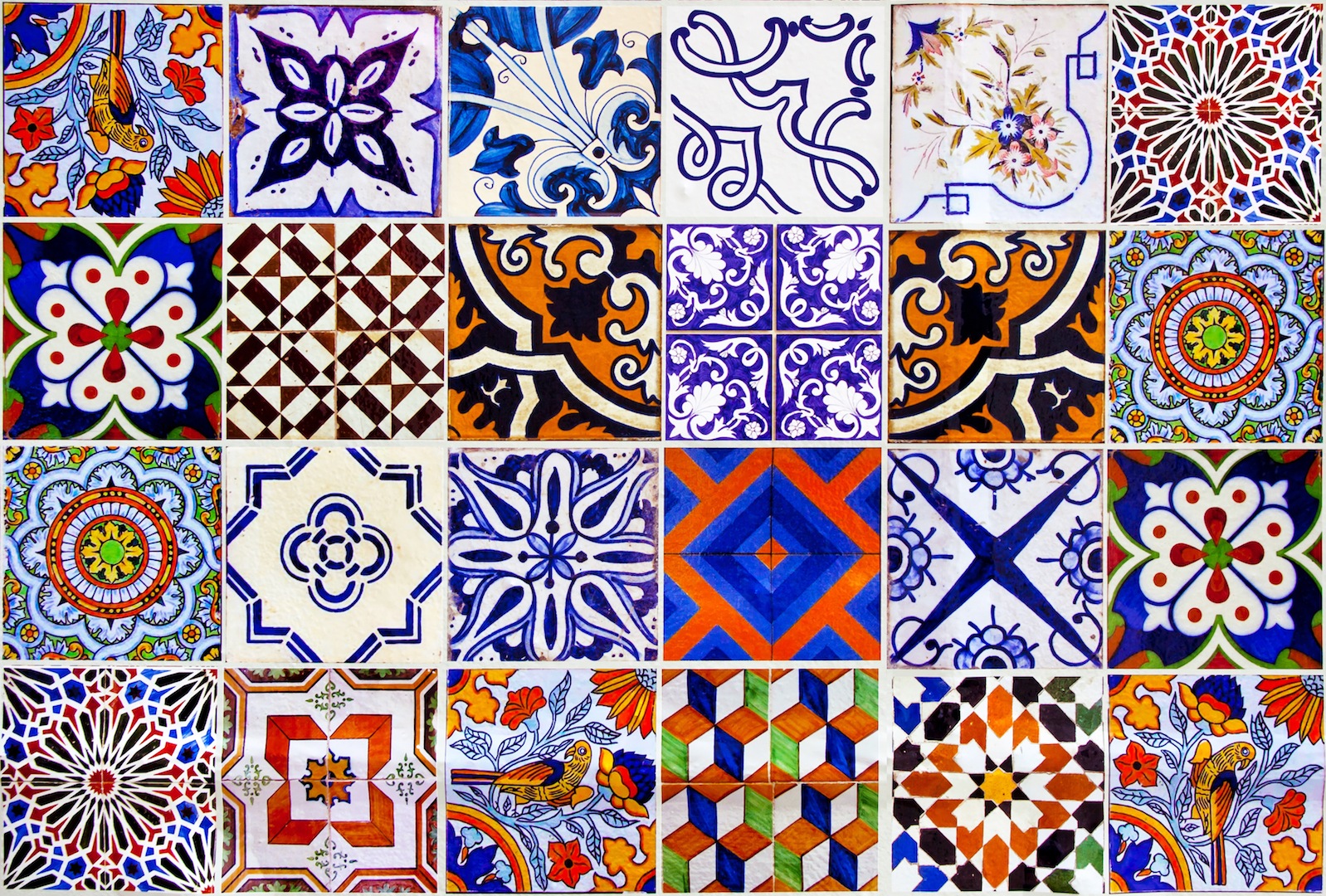 16 Mar 2016
The Tiles, Lisbon's architectural pride
Capital with a rich historical past, luxurious palaces and monasteries witnessing different eras, Lisbon has a beautiful urban architecture marked by the omnipresence of Azujelos. These small tiles finely decorated and glazed, are part of the cultural heritage of Portugal, and also have a specific utility I discovered thanks to the guide, Filipe Alves, a Lisbon native proud of his city, and passionate by its history.
The Lisbon tiles, an old tradition taking its sources from the Middle East
Today, the magical city of Lisbon is decorated with thousands of tiles adorning the facades and interiors of its buildings. These small porcelain pieces come from the Arabic word "al zulaydj" which means polished stone. Indeed, the azujelo is a decorative art crafts inherited from the Moores which appeared in Portugal in the 15th century, and was which initially designed with geometric motifs. Then, traditions and patterns evolved over the centuries, opening the way to plant and organic forms, borrowed from the Art Nouveau style.
The earthquake of Lisbon, an impacting event for the city's architecture
In 1755, the city of Lisbon is shaken by an earthquake which largely destroyed it, forcing it to use its local resources to be rebuilt quickly.
Strong and aesthetic, the tiles are then called on to cover the damaged walls. The production factories develop progressively, offering tiles with simpler designs because they are faster to create… And the Portuguese capital gets adorned with a beautiful multicolored veil, which continues to expand through the centuries, especially during the years 1950, when the azulejeria becomes a living art in Lisbon and the rest of the country.
Discover azujelos in Lisbon
To admire the beautiful azulejos (tiles) of Lisbon, just open your eyes. Streets, squares, shops, buildings, cafes, homes, metro… They are everywhere and irradiate the city with their colors and designs.
Lisbon has also many cultural places where are exposed old tiles and other magnificent works of earthenware and porcelain; among others, the National Museum of Azulejo, and the Convent of São Vicente de Fora.
If you want to know their manufacture process, visit the Fábrica Sant'Ana in Ajuda or Fábrica Viúva Lamego producing tiles and contemporary originals.
You can also find nice azujelos in the Feira da Ladra, the most famous flea market in the city whose name means "The fair of the thief" because formerly there were mainly there for stolen items. (Now, this is a market with serious reputation).
Wine and traditional gastronomy tour in the Setubal peninsula region
With: Joao
Duration: 1 day
See the tour
The white city
To make the most of your stay in Lisbon, find our selection of private tours now.
See the tours
During the winter holidays, some cities transform. Markets, decorations, events...Here are 4 cities that are worth a visit during chirstmas...

08 December, 2017

Berlin, capital of Germany, has a history spanning nearly 800 years during which she has always wanted to remain a political and economic power despite many tumults....

17 November, 2017

Modern and dynamic capital, Berlin has a rich cultural diversity thanks to its different communities. The Jews are one of them and contributed significantly to the economic, scientific, and artisti...

23 June, 2017