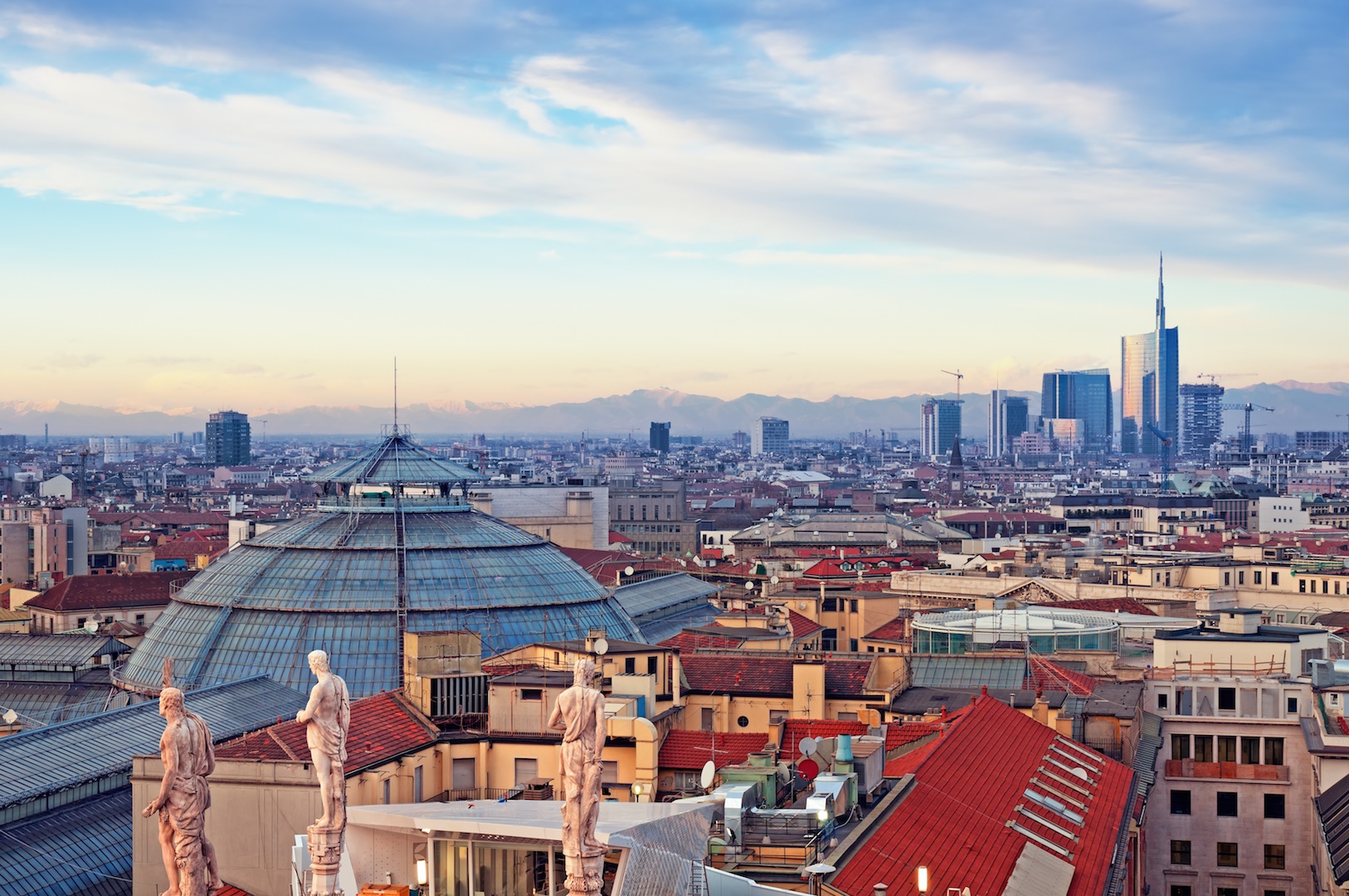 28 Jun 2016
10 things to do in Milan
Both fashion and economic capital of Italy, Milan has stood out thanks to its dynamism and creativity. Modern international city, it still retains its traditions that blend perfectly with innovations. Fashion, design, heritage, gastronomy, culture… Here are 10 essential things to do for a successful stay in Milan.
1) Walk along the Via Monte Napoleone and discover the latest "fashion trends"
Located in the Quadrilatero della moda (fashion district in Milan), this iconic street gathers the most beautiful and luxurious brands.
2) Discover the beautiful Church of Santa Maria delle Grazie
Founded in the year 1400, it is a UNESCO World Heritage site hosting the Last Supper of Leonardo da Vinci and the Crucifixion by Giovanni Donato Montorfano in its refectory.
3) Wander in the romantic Navigli quarter
This neighborhood is the ideal place to stroll at sunset and enjoy the restaurants, bars and clubs lined up along the canal.
4) Visit the Triennale museum
Very first Italian museum dedicated to the design, it offers exhibitions, conferences and artistic events on the themes of innovation and aesthetics in all their forms.
5) Taste the local specialties!
In addition to the many other specialties, do not miss to taste the famous Veal Milanese (covered in breadcrumbs and fried) and Panettone, traditional brioche-type dessert decorated with raisins.
6) Visit the majestic Cathedral of the Nativity of the Holy Virgin
Also known as the Milan Cathedral, this masterpiece of architecture was founded in the year 1300 and is the 3rd largest in the world. It also offers stunning views of the city from its bell towers.
7) Marvel at the Pinacotecca di Brera's impressive artworks
This ancient art museum is one of the largest of Italy and contains paintings of the greatest Italian masters such as Botticelli, Modigliani, Caravaggio, Tintoretto and Bellini.
8) Do like the locals and enjoy the Happy Hour in bars and restaurants at the end of the day.
A great way to mingle with the crowd and experience the different local products accompanied by a good glass of wine.
Walking tour in Milan's fashion world including the Armani Silos Museum, a fashion workshop and a dinner
With: Fausta Adele
Duration: 1/2 day
See the tour
To make the most of your stay in Milan, find our selection of private tours now.
See the tours