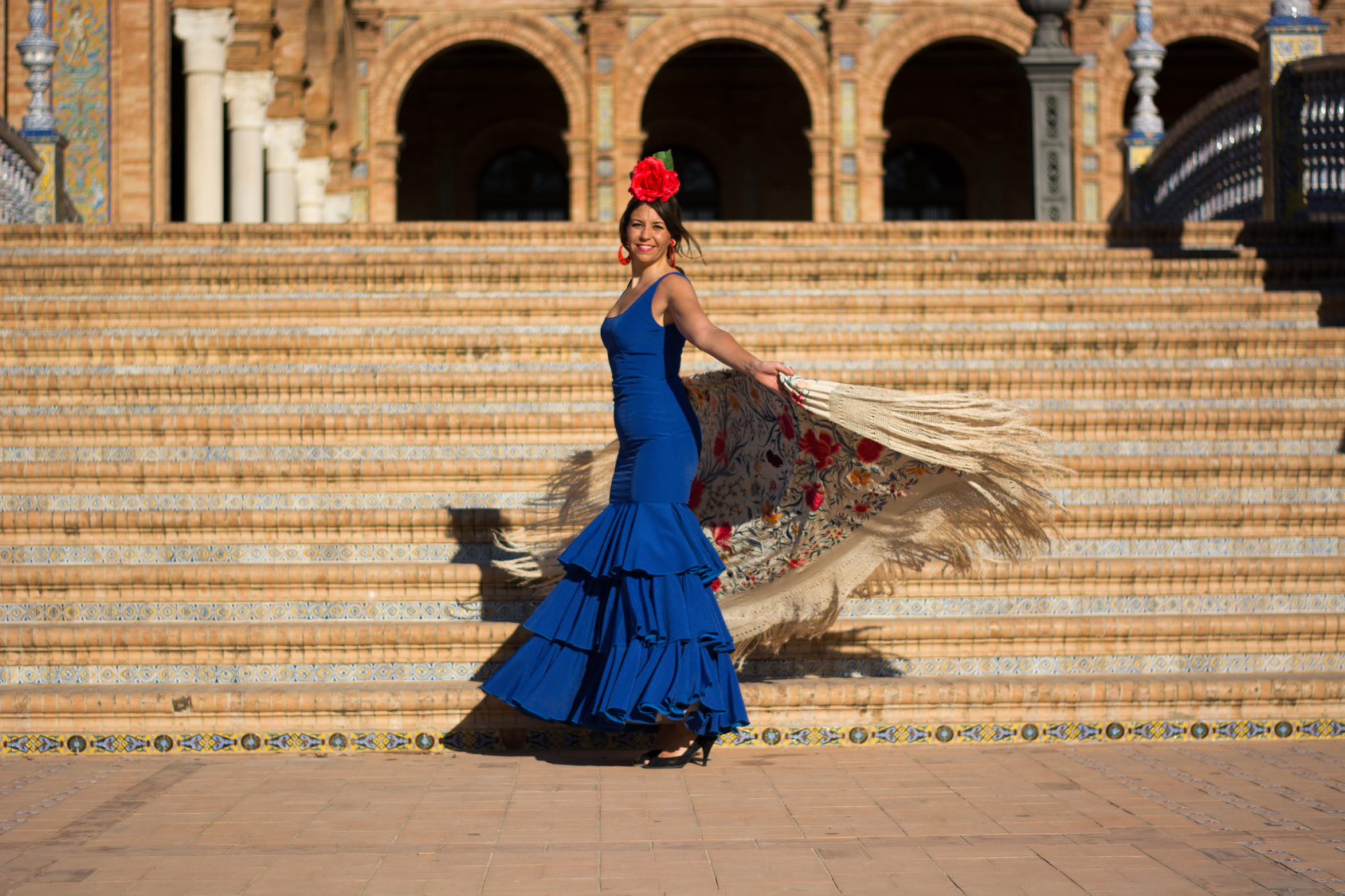 07 Jul 2017
Seville, queen of Andalusia
Impossible not to fall in love with Seville, this sunny city full of history and tradition. Capital of Andalusia, it has shaped its cultural identity over the centuries thanks to various Roman,  Christian, Jewish and Moorish influences.
Today Seville is part of the four most dynamic cities in Spain and boasts a strong international opening.
Its charm, however, is unique: patios, gardens, terraces, orange trees, fountains and paved colorful streets, all in a magical setting made of palaces, churches and other monuments part of the UNESCO World Heritage.
Seville, city of a thousand masterpieces
Steeped in a long historical past, Seville has many majestic monuments such as the Palace of las Duenas and the Palace of the Alcazar, oldest royal residence in Europe and one of the finest examples of Mudéjar architecture. Around the palace, a magnificent garden filled with fountains exudes a sweet fragrance of jasmine and bougainvillea.
The Cathedral of Seville, meanwhile, is an architectural gem built in the 16th century to honor the city. It is the third largest church in the world.
Former minaret of the Great Mosque of Seville, the Giralda Torre is also one of the landmarks of the city; such as the Torre d'Oro (Golden Tower), which was built by the Almohad civilization between the 10th and 13th centuries.
The different areas of Seville, witness of a rich cultural diversity
To fully immerse in the local atmosphere, lose yourself in the narrow cobbled streets and get inspired by the contagious energy in Seville.
History can be found in every corner of the city. Overlooking the Guadalquivir River, the San Vicente and San Lorenzo districts provide a glimpse into the Medieval and Renaissance eras.
In the districts of Santa Cruz and El Arenal, the Andalusian culture in full swing especially in traditional bodegas where one can enjoy delicious tapas on the crowded terraces.
La Macarena district lives in between several eras. It is rich in monuments (including the superb Palace of Las Duenas), convents and churches, but also have modern buildings.
With its whitewashed houses decorated with flowers, Triana is the artists' hub in Seville: flamenco, crafts, shopping, nightlife… This small neighborhood never sleeps!
Want to discover the best of Seville? Try our private tours organized by local guides and enjoy a unique experience.
Capital of Flamenco
To make the most of your stay in Seville, find our selection of private tours now.
See the tours
During the winter holidays, some cities transform. Markets, decorations, events...Here are 4 cities that are worth a visit during chirstmas...

08 December, 2017

Berlin, capital of Germany, has a history spanning nearly 800 years during which she has always wanted to remain a political and economic power despite many tumults....

17 November, 2017

Modern and dynamic capital, Berlin has a rich cultural diversity thanks to its different communities. The Jews are one of them and contributed significantly to the economic, scientific, and artisti...

23 June, 2017