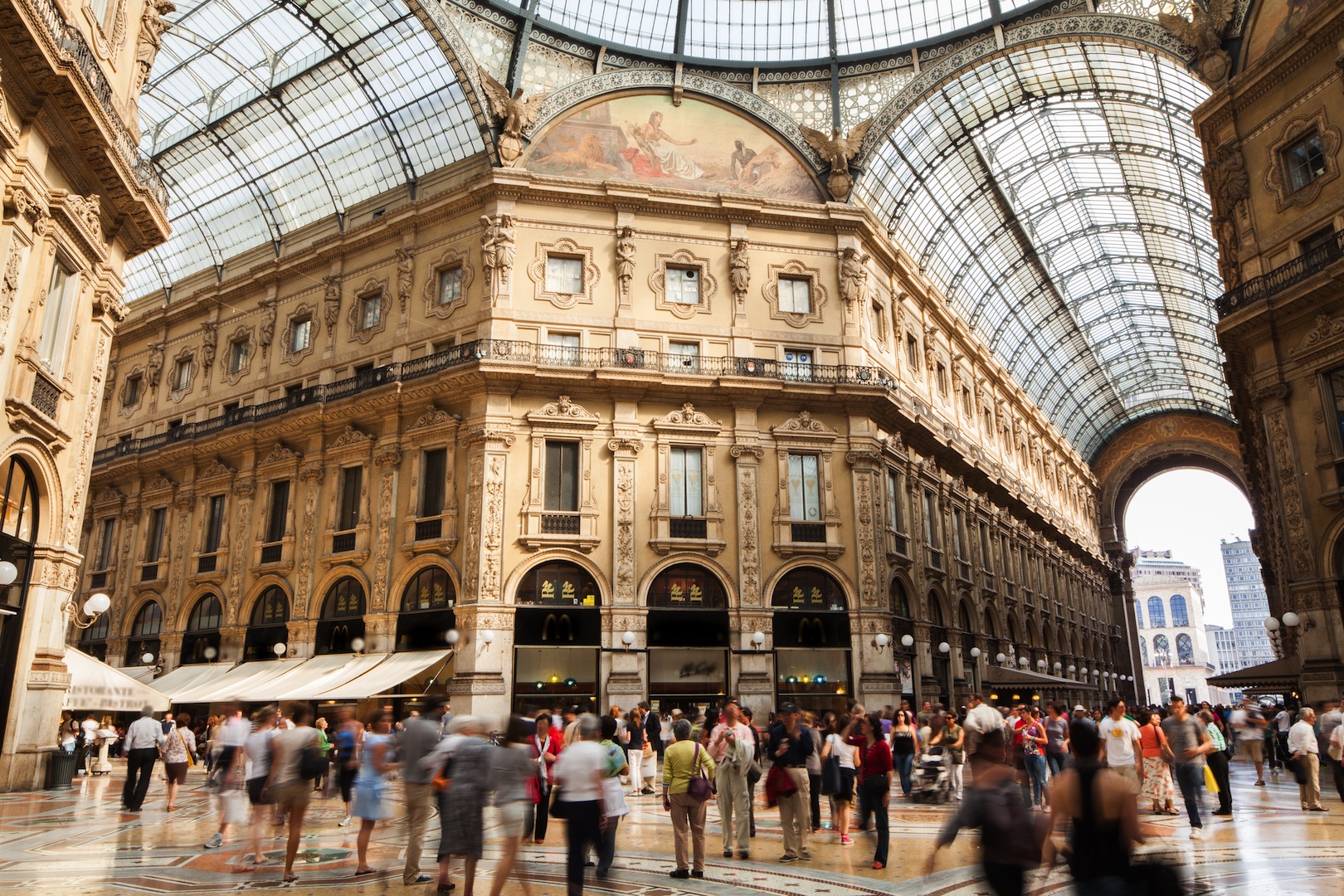 20 Jan 2016
Milan, queen city of fashion
Temple of style and elegance, Milan is now recognized as one of the world 's fashion capitals. Its impressive selection of shops and its famous fashion week make it an essential destination for high fashion and design lovers, as the fashion expert guide Fausta told me.
A Milanese entrepreneurship focused on high-end ready-to-wear
Since the 80s, the Italian decided to gain freedom from the French fashion, favorite until that time, to develop their own style. Sensuality, sophistication, voluptuousness… the Italians love to be dressed up from head to toe. Fashion houses are emerging thanks to the audacity and creativity of Milanese designers such as Dolce & Gabbana, Versace, Prada, Armani and many others. The ready-to-wear "Made in Italy" is a guarantee of quality and authenticity that is universally recognized by European and American fashionistas. Today, thanks to its avant-garde designers, Milan offers a wide range of shops to enhance women's beauty and sensuality.
Historic central arteries dedicated to shopping
Located between the four streets of Via Montenapoleone (the equivalent of the Fith Avenue in New York or the Champs Elysees in Paris), Via Alessandro Manzoni, Via della Spiga and Corso Venezia, the Golden Quadrilateral (Quadrilatero d' Oro) is, as its name suggests, the crossroads of the most prestigious fashion houses, design and decoration shops, jewelery shops, lingerie stores, and luxury leather goods. There are the creations of the greatest Italian designers such as Valentino, Gucci and Prada, as well as international designers such as Chanel, Louis Vuitton and Hermes…
Even if you do not plan to go shopping, the Golden Quadrilateral is worth a visit for its lavish storefronts that compete creativity to create incredible scenographies. To also see are historic buildings alongside the brands: sumptuous palaces such as Morando Palace which houses the Museum of Costume and Fashion, the Gallarati Scotti Palace and the Borromeo-Adda Palace, as well as the museum-houses such as Poldi Pezzoli and Bagatti Valsecchi, and even the Grand Hotel Milan (where Giuseppe Verdi used to stay frequently).
But Milan is not only the capital of high fashion : it is also the Corso Buenos Aires and Corso Vittorio Emanuele avenues with their large choice of most affordable brands such as Zara, Mango and Massimo Dutti, and Porta Ticinese area with its vintage shops where you can find real fashion treasures.
Walking tour in Milan fashion world including the Armani silos Museum, fashion workshop and dinner
With: Fausta Adele
Duration: 1/2 day
See the tour
Queen city of fashion in Italy
To make the most of your stay in Milan, find our selection of private tours now.
See the tours
During the winter holidays, some cities transform. Markets, decorations, events...Here are 4 cities that are worth a visit during chirstmas...

08 December, 2017

Berlin, capital of Germany, has a history spanning nearly 800 years during which she has always wanted to remain a political and economic power despite many tumults....

17 November, 2017

Modern and dynamic capital, Berlin has a rich cultural diversity thanks to its different communities. The Jews are one of them and contributed significantly to the economic, scientific, and artisti...

23 June, 2017