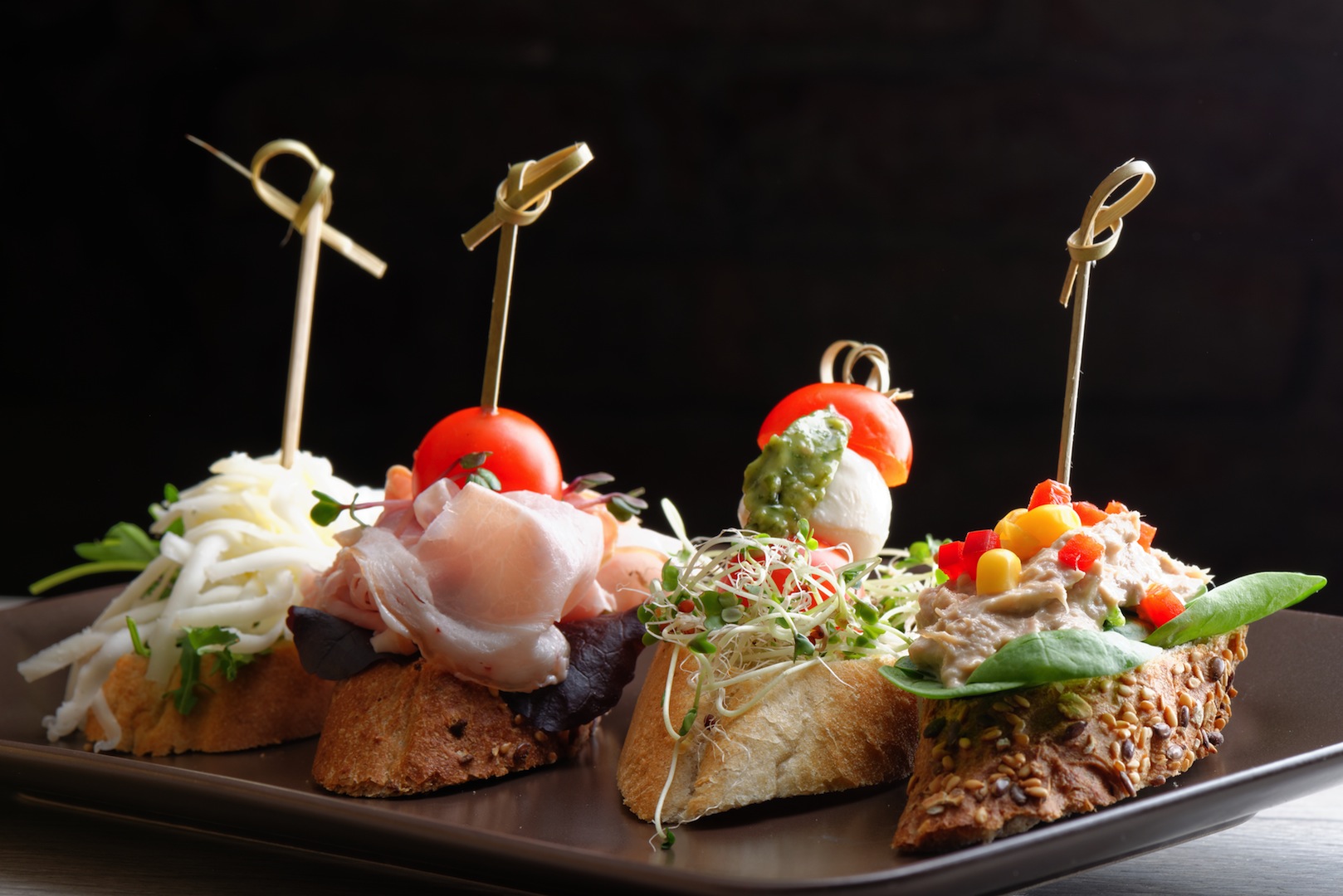 23 Dec 2015
Tapas, gourmet emblems of Madrid
Madrid is the capital of Spain but not only! It is also the capital of the tapa, culinary specialty and true art of living of the Iberian country. Thanks to the guide Luis, real Madrilenian proud of its heritage and tapas enthusiastic, I could make a real gastronomic journey through the arteries of beautiful Madrid from which emanate the aromas of these delicious appetizers.
Tapas: a historical tradition in Madrid
What is a tapa ? Originally, it is a glass of wine topped with cheese.
History tell us that the name "tapa" comes from the king, who, by ordering his wine glass in a restaurant, received one complemented with a slice of cheese to protect the drink from dust and flies. Hungry at that moment, the king ate the consumption and from that day on, the king always ordered his glass of wine with a tapa above.
Since then, the small tapa has come a long way and is available in multiple varieties which represents thumbnails of each regional Spanish cuisine, which generally is consumed before meals and which purposes is to whet the appetite.
The most popular tapas are the tortilla (omelette), the croquetas (croquettes with fish or ham), the patatas bravas (potatoes with cheese and hot sauce), the jamón serrano (cured ham), and the queso manchego (sheep cheese).
Madrid, authentic temple of tapa
Today, the Iberian Capital is proud to have no less than 8,000 tapas bars.
The tabernas and bodegas in Madrid are an integral part of the cultural heritage: in the oldest ones such as Taberna de Antonio Sánchez and Casa Paco, fresh and traditional tapas are served at the counter. Here, tapas are eaten while standing and always accompanied by a beverage (wine, beer, sangria…) and friends. If you come alone, you join a group to share a good moment of conviviality. Luis explains me the concept: "It's like that here in Madrid: we exchange, we enjoy tapas and we relax".
Madrid is also the capital of the fine cuisine where starred chefs compete for creativity to create the most original and tastiest tapas. Here there are prestigious restaurants that combine Spanish and molecular cuisine with fusion touches offering some elaborate tapas artworks to smart gourmets.
Madrid gastronomy walking tour including food tasting and culinary demonstration
With: Enrique
Duration: 1 day
See the tour
Capital of flamenco
To make the most of your stay in Madrid, find our selection of private tours now.
See the tours
During the winter holidays, some cities transform. Markets, decorations, events...Here are 4 cities that are worth a visit during chirstmas...

08 December, 2017

Berlin, capital of Germany, has a history spanning nearly 800 years during which she has always wanted to remain a political and economic power despite many tumults....

17 November, 2017

Modern and dynamic capital, Berlin has a rich cultural diversity thanks to its different communities. The Jews are one of them and contributed significantly to the economic, scientific, and artisti...

23 June, 2017