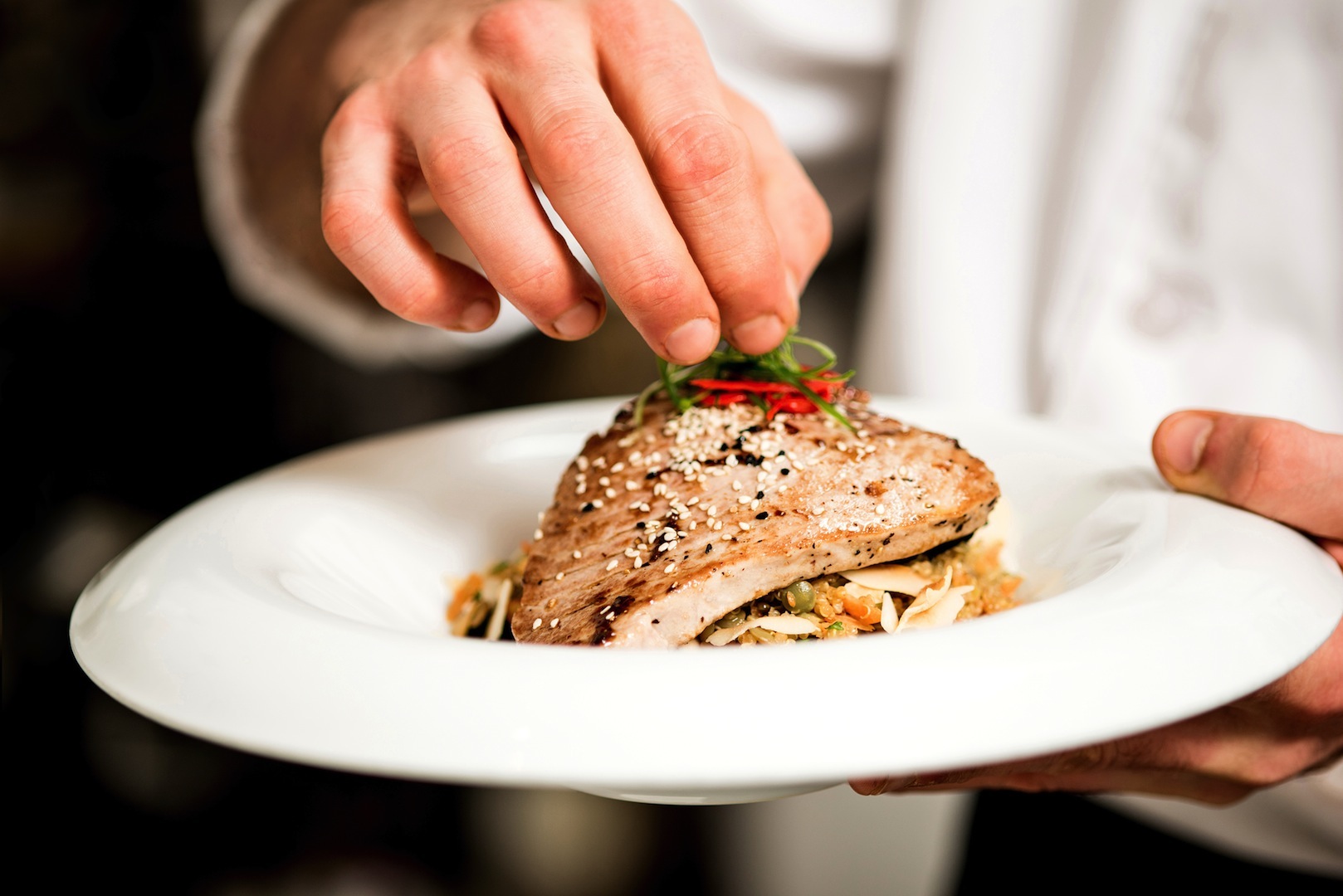 15 Jan 2016
Lyon, capital of French gastronomy
The beautiful city of Lyon has many attractions including the famous cuisine who's spreading interest well beyond the borders. Indeed, since the literary critic Curnonsky has called it the world capital of gastronomy in 1935, the birthplace of famous chef Paul Bocuse has become the leading destination for all gourmets from around the world. Today, authentic "Bouchons", "Lyon mothers'gastropubs", starred restaurants and farmers markets distinguish Lyon which has kept its culinary traditions while opening to new trends, told me the expert guide Clémence.
Lyon, a city of epicureans focused on exchange and discovery
Everything begins in the Middle Ages at the time Lyon, city of passage and trade center, organized several annual fairs offering all kinds of quality food from France, Spain or Italy. Travelers flocked from all parts of Europe to share and discover new products, while staying in Lyon hostels where they could taste the local specialties (at that time it was cold meats, offal and chestnuts) accompanied by a glass of wine from one of the surrounding vineyards.
Over time, Lyon gastronomic landscape has shaped with the development of these inns offering visitors increasingly elaborate dishes, touting the quality of local products. Lyon 's reputation is forged and the city sees developping renowned culinary institutions such as Tour Pitrat, Victor or Toriani. These luxury restaurants easily alongside inns and most popular breweries run by local cooks of excellence called "the Lyon mothers" such as Dame Guy dating back to 1759, providing a more popular cuisine but still very qualitative.
The Lyonnaise bouchons make then their appearance in the nineteenth century through the silk workers (silk weavers) who began their work early and took their mâchon (kind of snack) at 10am with a glass of wine from a bistro. Such bistrots were then developed in order to also offer little morning snacks (cheese, salami, sausages, dumplings, pork scratchings, casseroles, Beaujolais ect…)

From the 20th century, arrive prestigious houses with starred chefs also called "Lyon's white hats", such as chef Jean-Paul Lacombe (Leon brewery), offering elitist and fine food inspired by contemporary and cultural tendances (oriental cuisine, molecular cuisine, fusion ect…)
Today, the delicious Lyonnaise specialties are innumerable and the city has really established itself as the capital of French gastronomy and even world gastronomy. And it is not over: in 2017, Lyon plans to open an international city of gastronomy and a second edition of the International Biennial of taste. A word…

A big thank you to the guide and Lyonnaise true epicurean Virginia Jandet for this delicious journey!
Lyon gastronomic walking tour with tasting and cooking class
With: Clémence
Duration: 1/2 day
See the tour
The world capital of gastronomy
To make the most of your stay in Lyon, find our selection of private tours now.
See the tours
During the winter holidays, some cities transform. Markets, decorations, events...Here are 4 cities that are worth a visit during chirstmas...

08 December, 2017

Berlin, capital of Germany, has a history spanning nearly 800 years during which she has always wanted to remain a political and economic power despite many tumults....

17 November, 2017

Modern and dynamic capital, Berlin has a rich cultural diversity thanks to its different communities. The Jews are one of them and contributed significantly to the economic, scientific, and artisti...

23 June, 2017