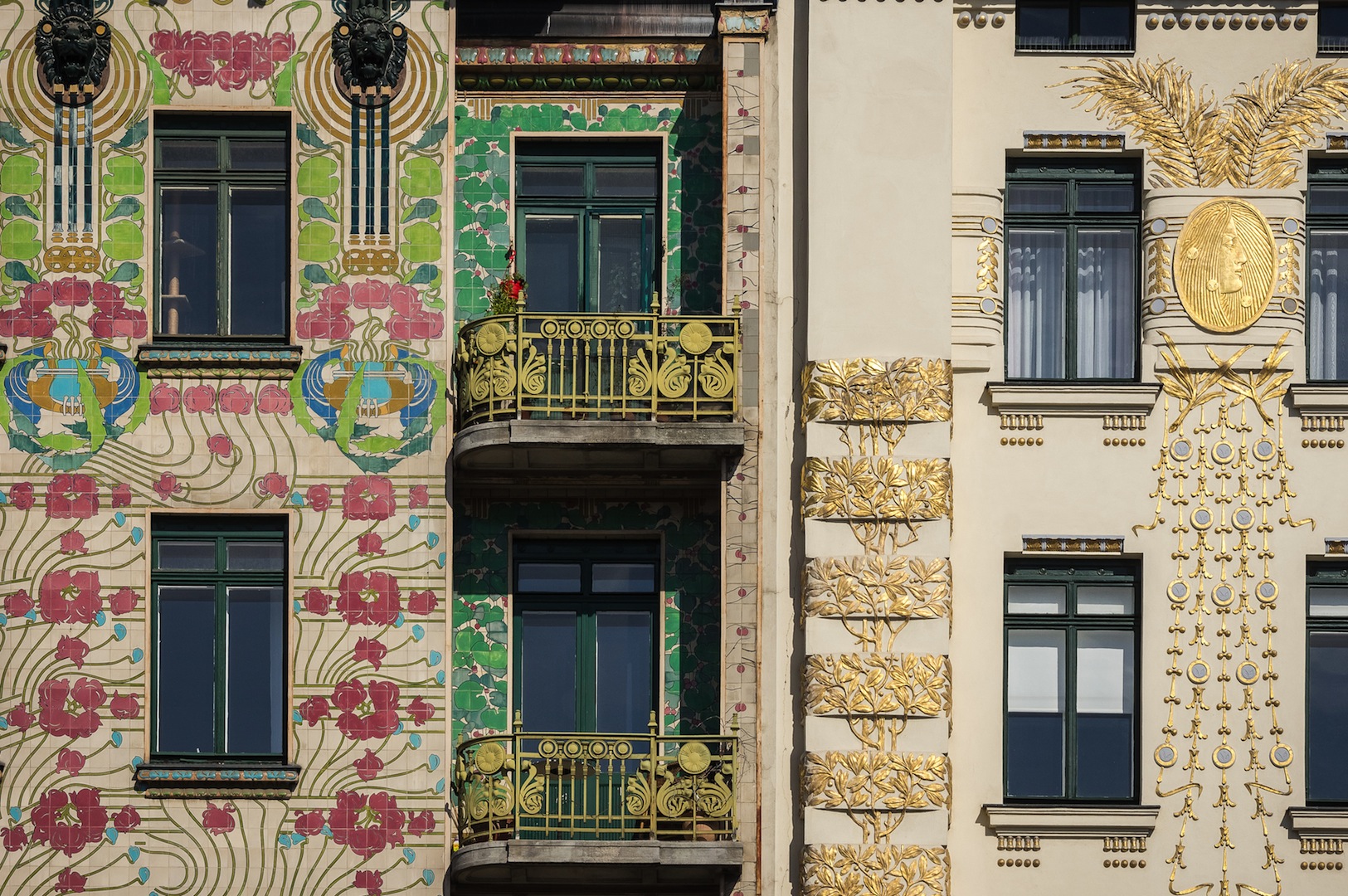 25 Feb 2016
Klimt, Art Nouveau precursor in Vienna
Who has never admired a Gustav Klimt painting? This genius painter contributed particularly to the development of Viennese art from the late 19th century, until the early years of Expressionism. Opening the way to modern painting, Klimt gave a new artistic impulse to the Vienna Imperial that today, houses with pride his many masterpieces including The Kiss, Judith or the Beethoven frieze. Thanks to the historian guide Rudolf Evers, I was able to retrace the life of Klimt in the beautiful city of Vienna with the guide.
Secession and Art Nouveau,  Vienna's new artistic trends blown by Klimt
Artist in constant search of aesthetics, Klimt grows influenced by Impressionists painters Monet and Velasquez, and by the delicate work of Japanese prints. He finds inspiration in the decorative arts and began his career at 17 years old as a decorative painter, while introducing a new artistic movement called the Secession which will report to his art nouveau. Gold, allegorical  figures and decorative motifs characteristic of his works, are a symbol of klimt creative revolution and the base of a new period that flourished in Vienna at the turn of the 19th century.
The female figure in the center of Klimt' work
Coming from a poor family who suffered many of many deaths, Klimt lived with his mother and his sister. Never married, he however had many mistresses and 14 illegitimate children. Passionate by women, it places them at the center of his work throughout his artistic life. Sometimes muse, sometimes queen, Klimt idealizes the woman in particular using symbolism to put her at the same level as the man; a politically engaged action at a time when the suffragettes were fighting for the right to vote for women. Many world-famous paintings by Klimt, such as the kiss (1908-1909), evokes perfectly this allegory of women.
Vienna, City Museum of Klimt's artwork
Many works of Klimt, mainly those from the beginning, are exposed permanently in Vienna. At the Secession, the Burgtheater (Klimt' sketches of ceremonial stairs ceilings), the Museum of the history of art (Klimt's paintings depicting the history of decorative arts from ancient times) or the Austrian Museum of Applied Arts (Klimt' studies of a mosaic frieze).
In addition, important works by Gustav Klimt can be permanently admired in the Upper Belvedere Palace, the Wien Museum, the Albertina and the Leopold Museum.
Full day in the imperial Vienna world including horse carriage, lunch and porcelaine decoration workshop
With: Chris
Duration: 1 day
See the tour
The imperial city
To make the most of your stay in Vienna, find our selection of private tours now.
See the tours
During the winter holidays, some cities transform. Markets, decorations, events...Here are 4 cities that are worth a visit during chirstmas...

08 December, 2017

Berlin, capital of Germany, has a history spanning nearly 800 years during which she has always wanted to remain a political and economic power despite many tumults....

17 November, 2017

Modern and dynamic capital, Berlin has a rich cultural diversity thanks to its different communities. The Jews are one of them and contributed significantly to the economic, scientific, and artisti...

23 June, 2017