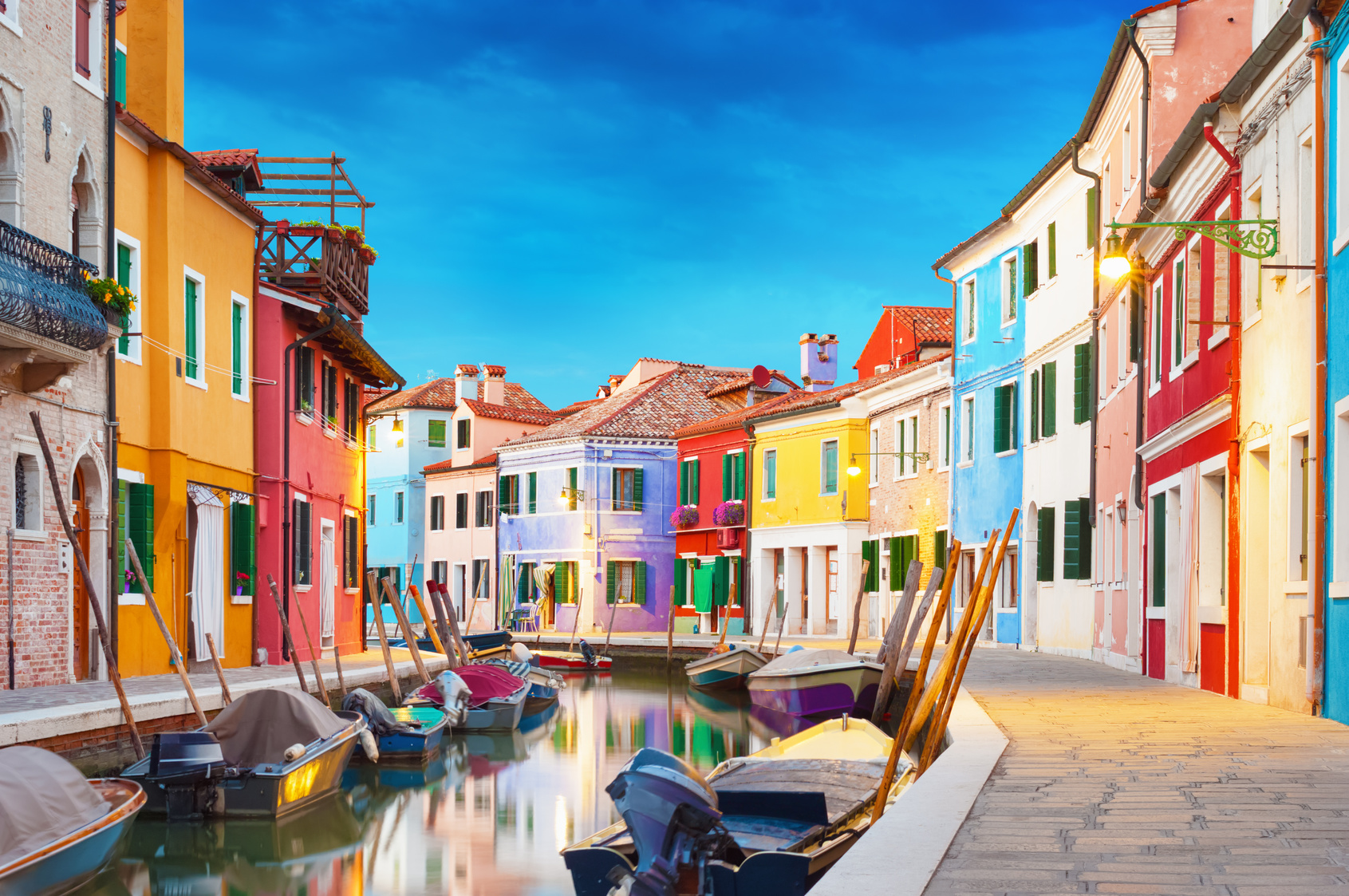 13 Jan 2017
The most beautiful islands in the Venetian Lagoon
Although the city of Venice stands out for its beauty and history, its lagoon also has some treasures to discover. The charming islands which have preserved their traditional customs, are located just a few minutes away by public Vaporetto or private boat. Discover the 4 most beautiful: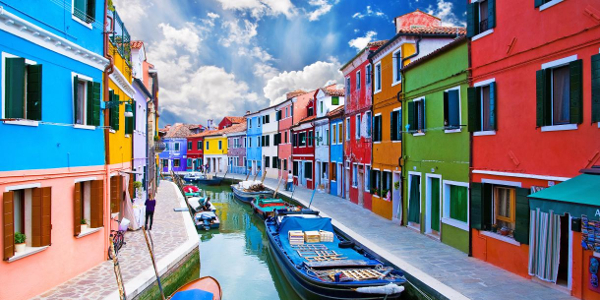 The traveler's favorite, Murano is the largest island in the lagoon and an independent seaport of Venice. Famed for its glass making, the island's glass workshops are one of its prime attractions, as they continue to produce hand-crafted wonders (jewelry, sculptures, and various other decorative items) in keeping with ancestral traditions passed from generation to generation. On site, many shops offer a wide selection of Murano glass creations to visitors who wish to bring back a souvenir. Murano is also full of little restaurants offering delicious seafood cuisine.
Burano island is famous for its unusual character, its canals and colorful houses that attract many artists. A small port island, it is also the ideal place to enjoy fresh fish with risotto. Craftsmen still make lace according to ancestral methods (you can buy the famous lace directly from their workshops). The Lace Museum, meanwhile, is worth a look if you want to know more about this local tradition. The old churches are also something special to discover.
Torcello
Located near Burano, Torcello island is a very quiet and very green island that looks more like a wildlife reserve with only 25 inhabitants living here all year around (formerly there were 8000 inhabitants but they have gradually departed for more urban areas). Cathedrals from the Middle Ages (including Santa Maria Assunta, dating back to the 7th century) are among the attractions not to be missed.
Sant'Erasmo
Also called "the garden of Venice", Sant'Erasmo island is used primarily for agriculture. Every morning, farmers gather produce grown on its fertile land and bring them to the Venice markets. Still largely preserved from tourism, this wild island has beautiful landscapes as well as a bird sanctuary. An ideal place to enjoy the peace and nature away from the bustling city of Venice.
During this unique day tour, you will learn about the history of the Venice
lagoon and its first inhabited islands, Burano and Murano.
With: Elisabetta
Duration: 1 day
See the tour
The bride of the sea
To make the most of your stay in Venice, find our selection of private tours now.
See the tours
During the winter holidays, some cities transform. Markets, decorations, events...Here are 4 cities that are worth a visit during chirstmas...

08 December, 2017

Berlin, capital of Germany, has a history spanning nearly 800 years during which she has always wanted to remain a political and economic power despite many tumults....

17 November, 2017

Modern and dynamic capital, Berlin has a rich cultural diversity thanks to its different communities. The Jews are one of them and contributed significantly to the economic, scientific, and artisti...

23 June, 2017