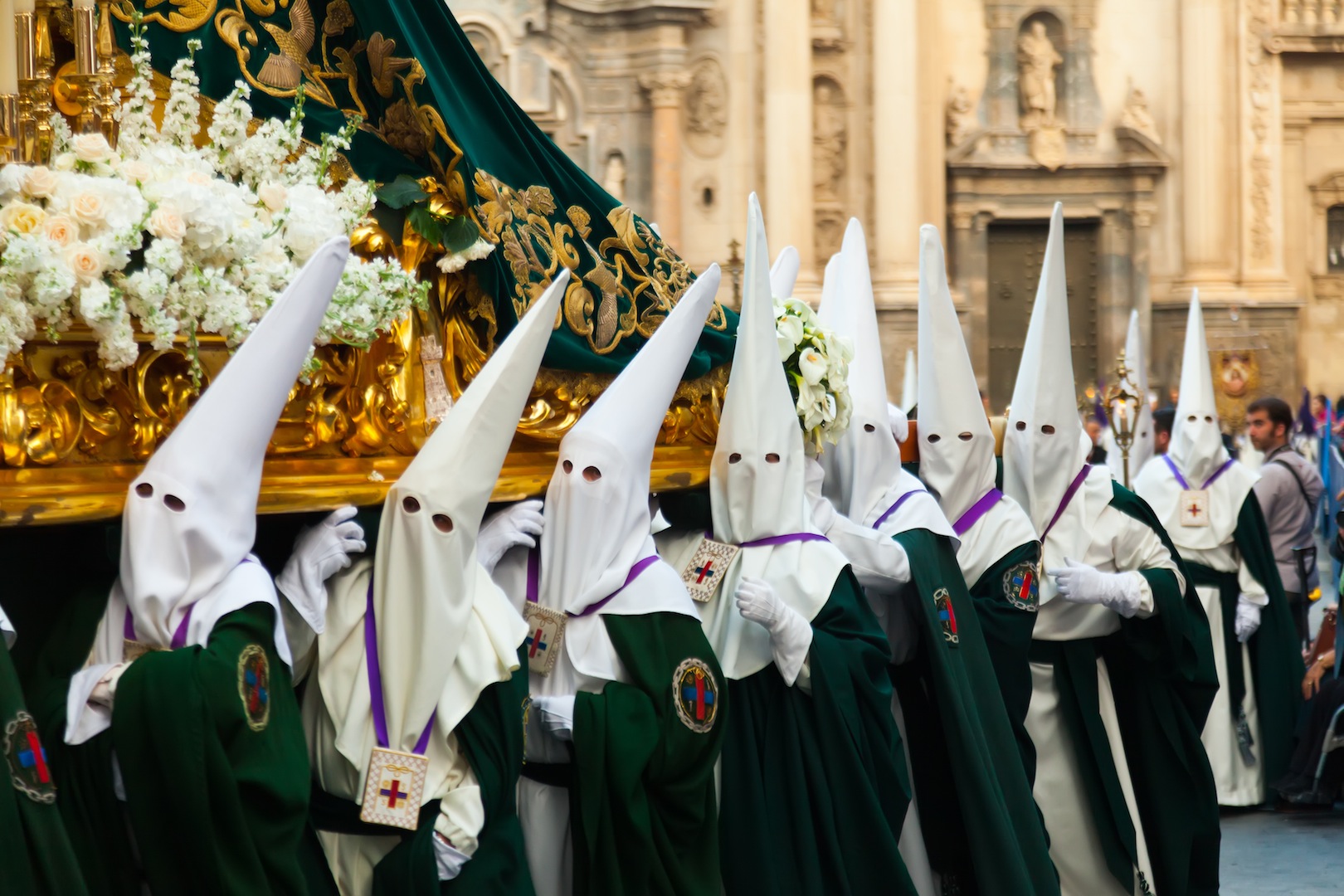 18 Mar 2016
The Holy Week, major cultural and religious event in Madrid
Spain is a country with a thousand traditions. One of the most important is the Holy Week, an impressive religious celebration combining traditional musical and theatrical performances. This year it will take place in Madrid and the rest of the country (especially in Andalusia)  from March 20 till March 26, 2016. A cultural event not to be missed, whether you are Christian or not.
The Holy Week, a historical tradition proudly preserved by the Spanish
The Holy Week processions are today the result of centuries of evolution. In the year 1521, a certain Marquis of Tarifa, back in Spain, founded the Way of the Cross to commemorate the resurrection of the Christ. This symbolic path was walked with tanks and altars that were transformed gradually in processions during the following centuries.
The festivities of Holy Week in Madrid
The Holy Week begins on the day of Palm Sunday and ends a week later, on the day of  Easter Sunday. During these eight days dedicated to the Passion of the Christ, sixty brotherhoods hold processions to go to the cathedral. On the occasion of these parades, processions altars with scenes of the Christ and the Virgin Mary are prepared and adorned with statues, candles and flowers over a year in advance. The famous altars are then carried by men (the costaleros) dressed in colorful costumes while thousands of people come to pray or simply admire these incredible processions often accompanied by drums and trumpets.
The rest of the city is also participating in the Holy week celebration:  Flower decorations, sacred music concerts, dances, special pastries etc…
The Holy Thursday, a moment of solemn celebration in the city of Madrid
During this Holy week, local fraternities also organize very pious processions like the Holy thursday, starting from the Plaza Mayor to the Basilica Nuestra Señora del Buen Consejo, and composed of "penitents" men hooded with clothes curiously remembering those of the Ku Klux Klan (but who have absolutely nothing to do with them) carrying crosses on their backs and women barefoot wearing chains attached to their ankles.
The Holy Week in Madrid remains an interesting way to perceive the Spanish culture. Little advice if you go: make sure you are nicely dressed.
Capital of Flamenco
To make the most of your stay in Madrid, find our selection of private tours now.
See the tours
During the winter holidays, some cities transform. Markets, decorations, events...Here are 4 cities that are worth a visit during chirstmas...

08 December, 2017

Berlin, capital of Germany, has a history spanning nearly 800 years during which she has always wanted to remain a political and economic power despite many tumults....

17 November, 2017

Modern and dynamic capital, Berlin has a rich cultural diversity thanks to its different communities. The Jews are one of them and contributed significantly to the economic, scientific, and artisti...

23 June, 2017