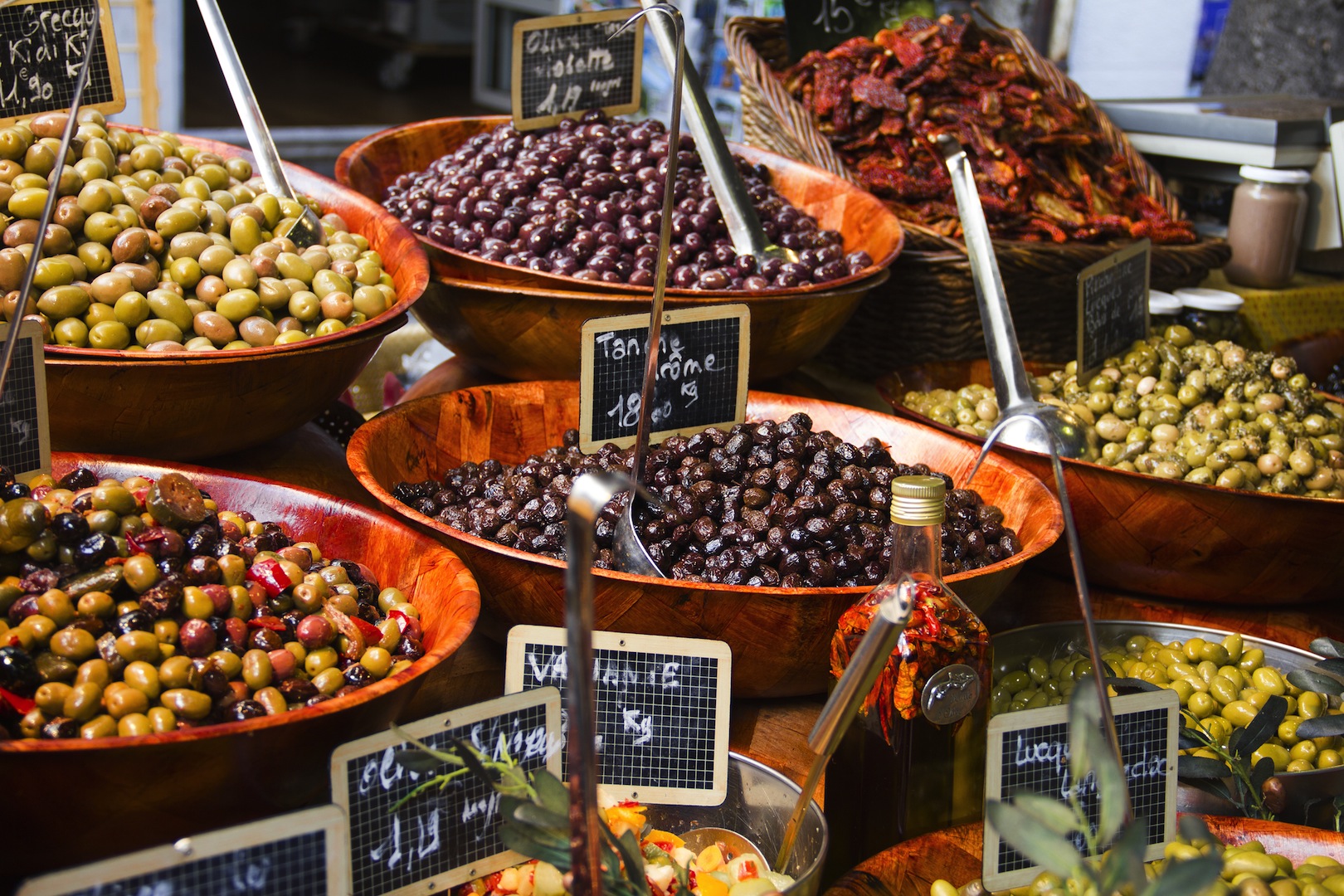 18 Aug 2017
The Niçoise cuisine: a model of balance and diversity
True assert for the French Riviera, the Nice cuisine has emerged from a fusion of many gastronomic traditions, mostly Italian, Ligurian and Provencal.
Today, this light and healthy cuisine combines "sun-kisses" vegetables with white meat (pork, lamb, chicken, fish …) and is also characterized by very creative dishes with rich flavors that combine olive oil, cereals, and herbs. This month I had the chance to meet with the lovely guide Sylvie who told me about the city of Nice and its culinary history:
A varied cuisine with popular roots
Once created by the modest residents of Nice, local recipes had to use as many ingredients as possible, neglecting nor spice, fruit or herb that could be used in the preparation of their dishes. The "Niçois" maintained their ground with a lot of care, collecting all edible food and turning it into a delicious specialty. It is probably the reason why in Nice, people also eat flowers…! Some varieties such as begonias or Nasturtiums are very tasty and blend perfectly in salads.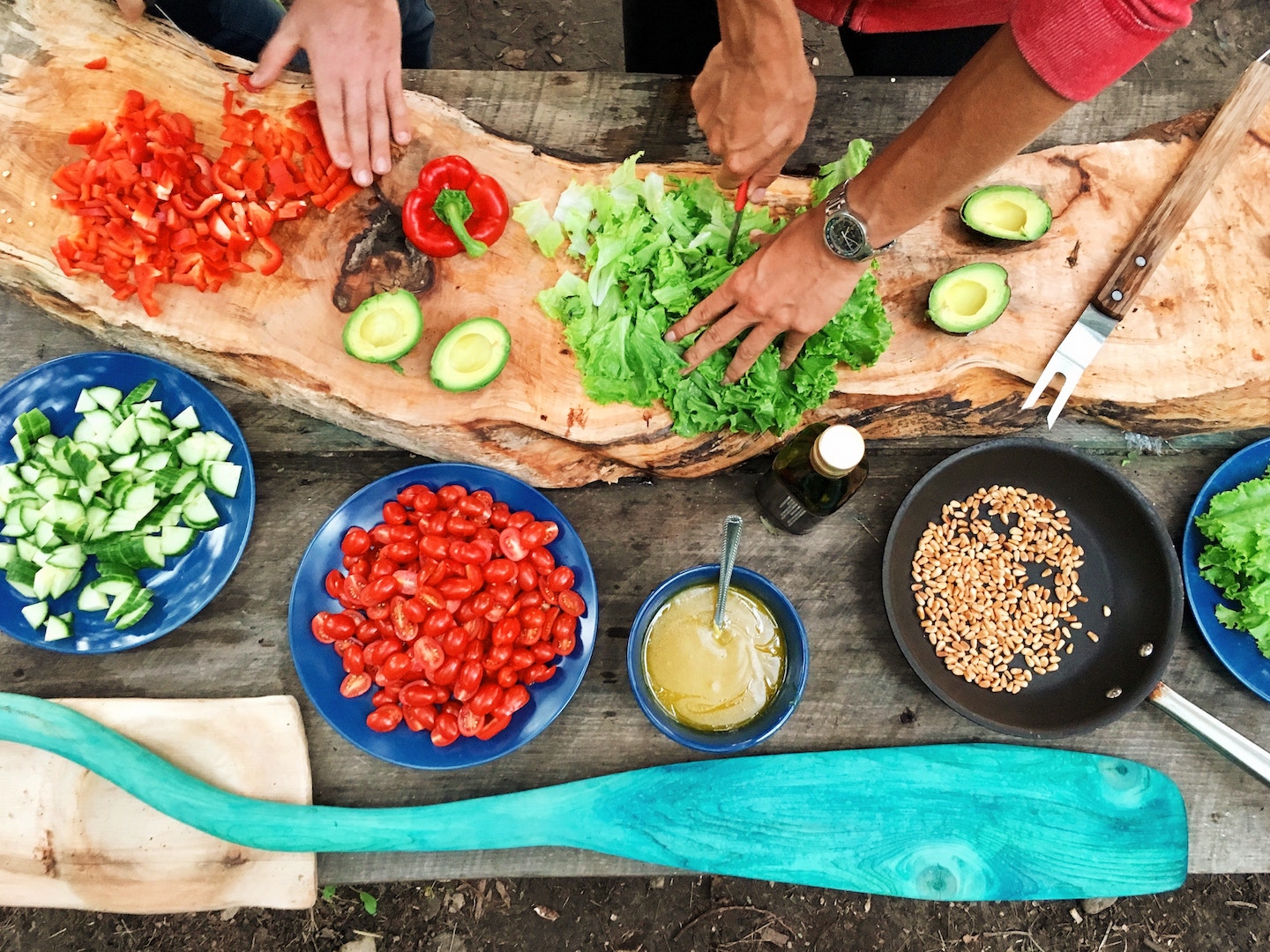 Local cuisine and Mediterranean diet
Today the local cuisine is a true art of living and a healthy eating pattern in the French Riviera and the rest of France. Core of the Mediterranean diet, the Nice cuisine offers many delicious specialties at low calorie but yet very nutritious.
The secret? The abundant use of olive oil, cereals, spices and leguminous plants (high in monounsaturated fatty acids) combined with the very limited consumption of meat and sugary foods (low intake of saturated fatty acids). This type of diet protects against cardiovascular diseases and age-associated disorders.
Nice markets in the center of gastronomy
Another great tradition of Nice is the farmers market, an important part of the Nice daily life. Every day around the city, one can find all kinds of fresh produce – from cheese with dried fruits through the bread, meat, fish and vegetables. A convivial moment where producers exchange with customers about new trends, new recipes but also the news of the city, always marked by tastings stops: "in Nice, we like to try before we buy!" says the guide Sylvie. The biggest are in the "Cours Saleya Market", the "Ray-Gorbella Market" and the "Liberation Market". Do not miss them if you want to experience the local culture!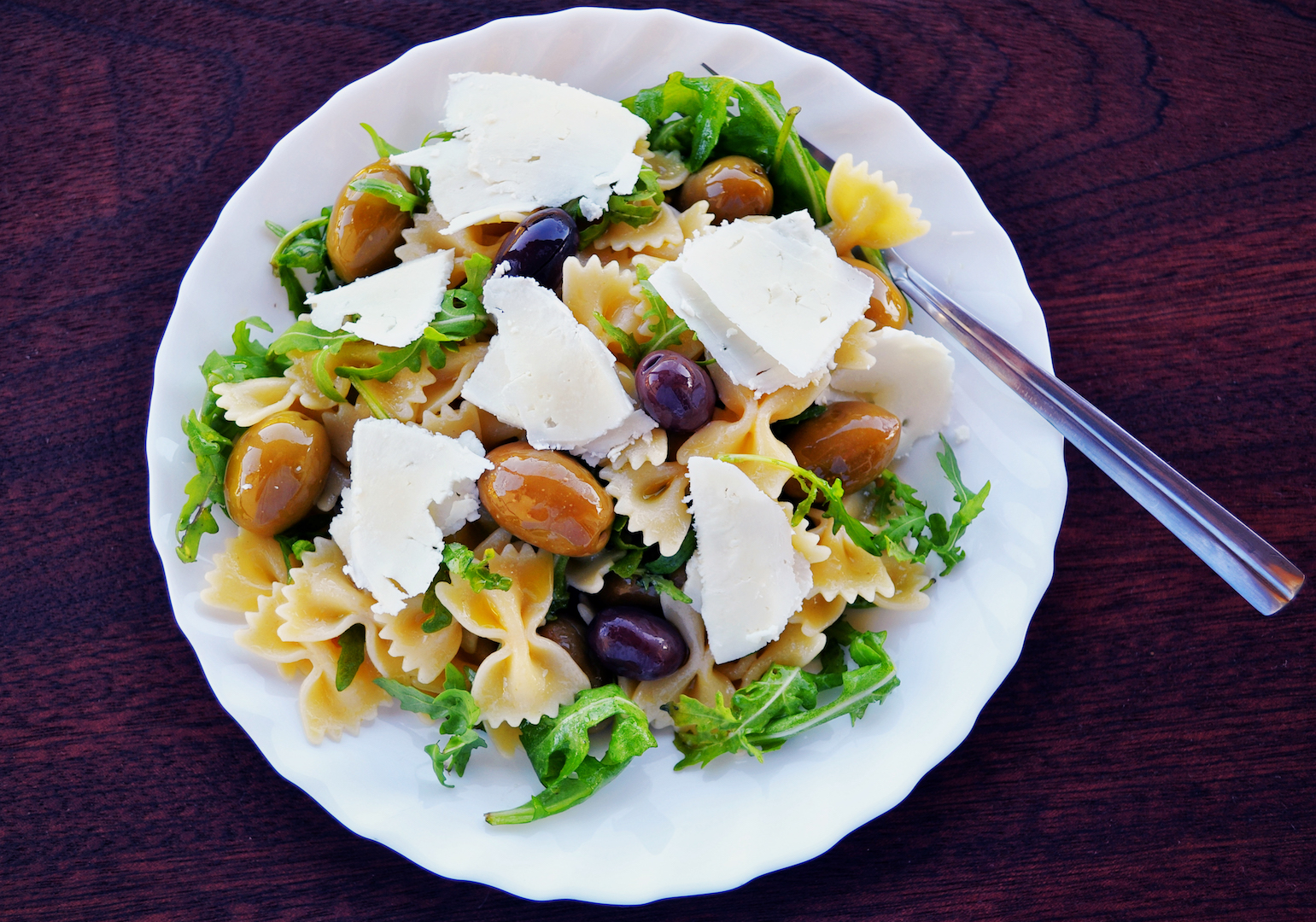 Nice, city of a thousand specialties
If the beautiful port city is proud of many markets, it is to match its great selection of culinary options. Here are a few:
The Socca: this delicious cake is made with chickpea flour and baked until golden brown. It is one of Nice's iconic food.
Pissaladière: a kind of thin and crisp bread topped with a bed of olives and caramelized onions. It is customary to add anchovies (or anchovy cream).
Pistou soup: a mixture of basil, chopped basil and olive oil, the Pistou soup is a kind of pesto used in many dishes. In this recipe, it is cooked in a broth with small pasta.
Pan Bagnat: a round toast filled with all kinds of vegetables and olive oil. Perfect for a quick lunch.
Tapenade: chopped olives, capers, anchovies and olive oil: this creamy paste is spread over a good slice of toasted country bread. Perfect for an appetizer or a snack.
Nicoise Salad: another great specialty of Nice, this fresh and light salad is very famous. Although there are several variations, it is generally prepared with tomatoes, boiled eggs, celery, tuna and marinated anchovies. All topped with fresh basil and olive oil.
Traditional restaurants playing on originality
A gourmet city, Nice obviously has a huge concentration of restaurants, most serving local and traditional cuisine but different from one institution to another.
You'll find typical specialties with delightful little details, as well as more simple versions (but just as good) in the "brasseries".
The best addresses to enjoy a good dinner are located in the old town between the cours Saleya, the rue Biscarrat, and the rue Hotel des Postes. Indulge yourself with a good dinner before extending the evening with a stroll in the lively streets. Nice is also very pleasant in the evening.
Want to discover Nice and its delicious cuisine? Let yourself be tempted by our many private tours.
Walking tour in the old Nice with food tasting and cooking class
With: Sylvie
Duration: 1 day
See the tour
A fragrance of provence
To make the most of your stay in Nice and French Riviera, find our selection of private tours now.
See the tours
During the winter holidays, some cities transform. Markets, decorations, events...Here are 4 cities that are worth a visit during chirstmas...

08 December, 2017

Berlin, capital of Germany, has a history spanning nearly 800 years during which she has always wanted to remain a political and economic power despite many tumults....

17 November, 2017

Modern and dynamic capital, Berlin has a rich cultural diversity thanks to its different communities. The Jews are one of them and contributed significantly to the economic, scientific, and artisti...

23 June, 2017