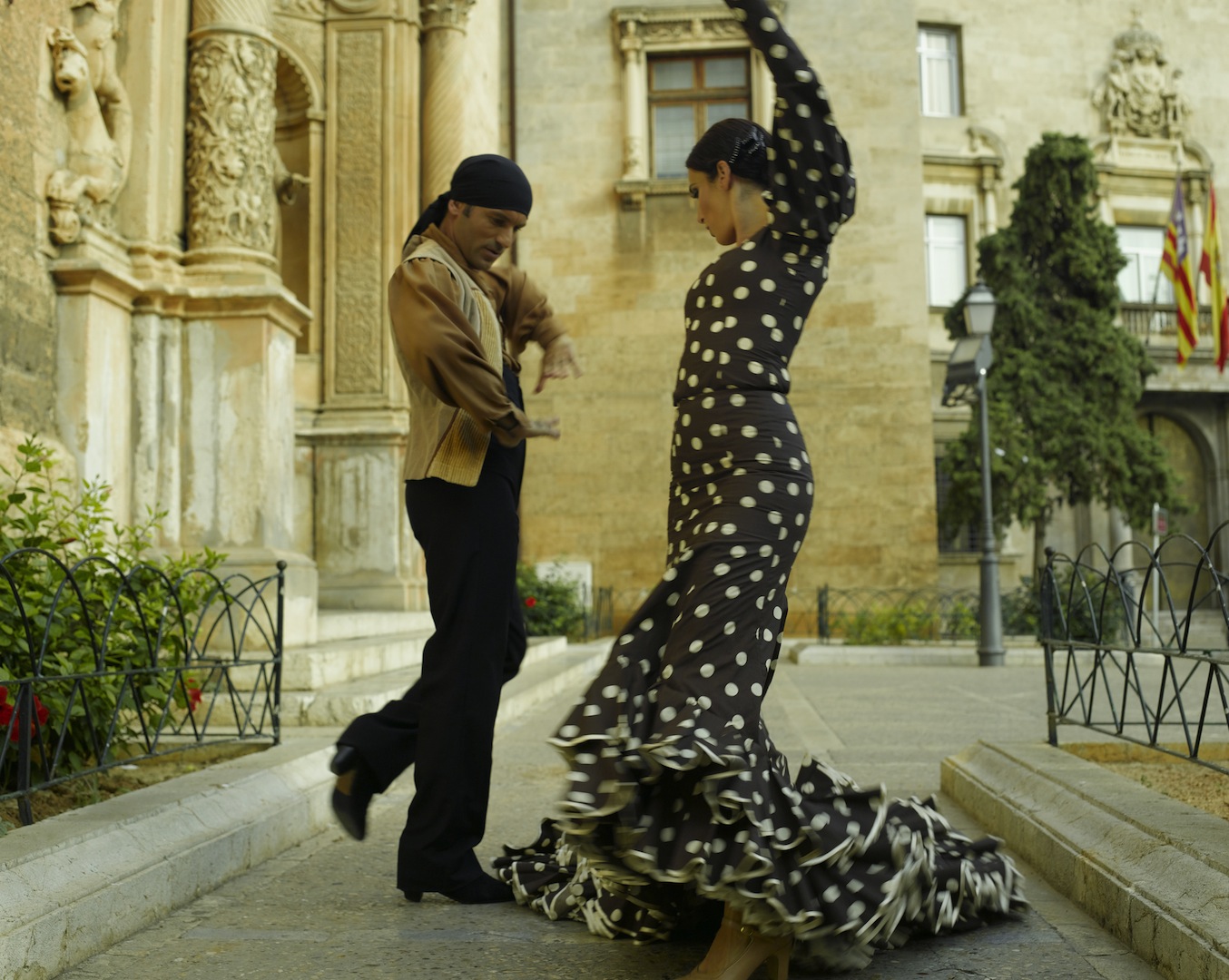 19 Feb 2016
Madrid, capital of Flamenco
Real part of the Spanish cultural influence, the flamenco has a long historical past. Today it's in Madrid that this artistic tradition is in full swing. Both sung, played and danced flamenco makes the spanish capital's heart beating throughout the year between concerts, performances and festivals. Welcome to its lyrical universe rythmed by aesthetics and emotion.
Flamenco, a trio guided by passion
The art of flamenco harmonizes around three elements such as the guitar (el toque), the dancing (el baile) and the singing (el cante). The guitar  rhythm is choppy, the singing is passionate, almost plaintive, and the dancers' movements are soft and graceful, punctuated by rapid clapping of hands and feet. While there are steps to follow during a Flamenco performance, it always involves improvisation, guided by the feelings of the artists who indulge and influence each other to suit the tempo.
The flamenco, a Spanish tradition with oriental origins
For centuries, southern Spain, especially Andalusia, underwent numerous invasions from crossbreeding: Jewish, Hindu, Moors, Christians and Muslims have shaped Spanish culture bringing new traditions, musical amongst others. But history says it is mainly the gypsy communities who have breathed flamenco tradition, gradually developed over time by defining codes and rules, and available in several versions: the Sevillane dance and the Duende (sensual duet two dancers) for example.
From the 19th century, the art of flamenco became popular in Madrid, thanks to bullfighting (la corrida) which it is was associated to. Progressively appear many tablaos, famous flamenco bars making the reputation of famous singers, musicians and Hispanic dancers such as Joaquín Cortés, Utrera Fernanda or Paco de Lucía.
Madrid, main stage of Flamenco in Spain
Today the Spanish capital radiates to the rhythm of Flamenco with its many schools, training centers, shows and events including the Flamenco Villa Rosa festival from 24 to 30 March 2016. Teatro Albéniz, Teatro Real and Corral de la Morería are among Madrid's best institutions to attend a breathtaking performance of Flamenco.
Flamenco lesson, tapas tour and dinner-show in Madrid
With: Luis
Duration: 1/2 day
See the tour
Capital of Flamenco
To make the most of your stay in Madrid, find our selection of private tours now.
See the tours
During the winter holidays, some cities transform. Markets, decorations, events...Here are 4 cities that are worth a visit during chirstmas...

08 December, 2017

Berlin, capital of Germany, has a history spanning nearly 800 years during which she has always wanted to remain a political and economic power despite many tumults....

17 November, 2017

Modern and dynamic capital, Berlin has a rich cultural diversity thanks to its different communities. The Jews are one of them and contributed significantly to the economic, scientific, and artisti...

23 June, 2017