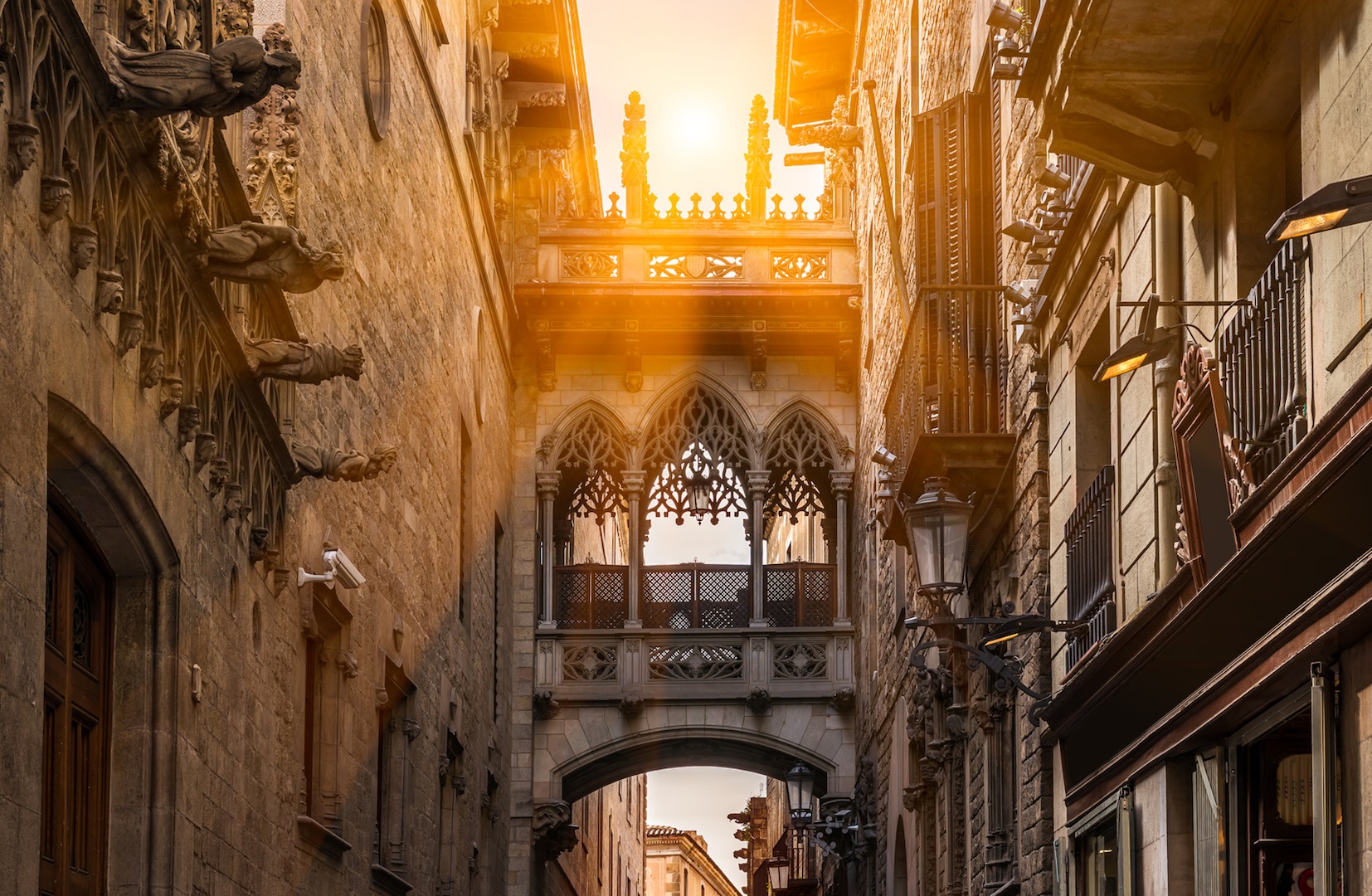 20 Jan 2017
7 authentic experiences to do in Barcelona
There is more to discover below the surface in Barcelona than Park Guell, the Sagrada Familia and the Gaudi masterpieces. The local culture is very strong and immerses visitors into another atmosphere. Follow us through some simple and authentic local experiences.
1) Search for artistic installations in the Raval.
The most famous are the stencils and murals, the Peix (giant fish designed by artist Frank Gehry), a 15m sculpture from Roy Lichtenstein and the tribute to Picasso, created by Catalan artist Antoni Tapies.

2) Taste the pintxos (croquettas, smoked salmon on bread, tortilla, bruschetta, cheese, olives, ham…) in the bars of the Eixample district. Many of them will be complimentary when purchasing a sangria, a beer or a glass of wine. The perfect aperitif!
3) Attend a Catalan cultural event.
Catalan cultural events take place every weekend: Marathons, parades, concerts, festivals, sports tournaments, local craft markets, exhibitions, religious events… the list goes on! To know more, check the schedule on Butxaca.com, the cultural agenda of Barcelona.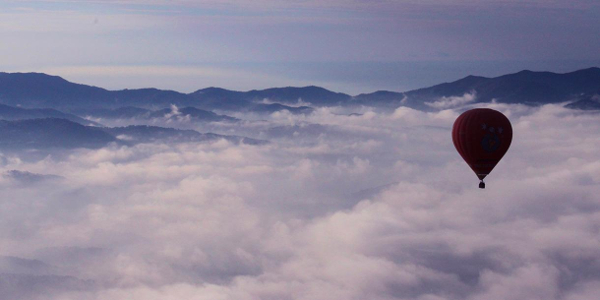 HOT AIR BALLOON ADVENTURE IN CATALONIA
4) Walk on the hill Montjuic
This might seem common in other cities, but not in Barcelona. Montjuic is a place apart in this city for many reasons: because this is where lies the former Olympic Park; because it offers a magnificent view of the city; then, because of its museums, parks (Botanical Garden among others), sports facilities (including a climbing wall) and a castle; and finally, because it is the only true "green" space in Barcelona.
Nota bene: a cable car connects Montjuc to Barcelonetta in a few minutes.
5) Play some paddle tennis
In Spain, paddle tennnis is more successful than tennis, especially in Barcelona. This sport, a mixture between squash and tennis, is played in a closed room with 4 players. A good option if you want to spend time with friends and burn some calories! Anywhere in the city, you can rent a court for an hour or more.
6) Drink a glass of culture…
Barcelona has many bars and cafes with local and cultural activities such as live music, (piano bars), book reading (tea salon-libraries), or movie watching (cinema-cafes).
7) Take the train and visit the countryside
It's good to get out of the city once in a while. The area surrounding Barcelona is beautiful with many small villages by the sea or in the mountains you can access by train within an hour or less.
Drive around Barcelona's main sights and visit of the observatory
With: Lydia
Duration: 1/2 day
See the tour
To make the most of your stay in Barcelona, find our selection of private tours now.
See the tours