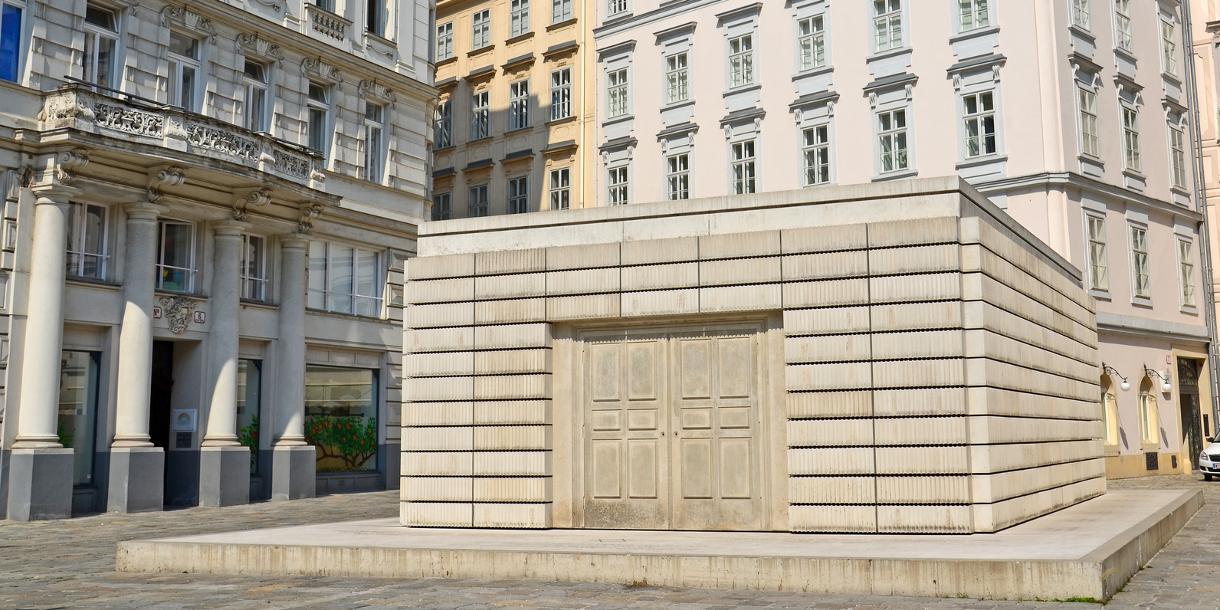 share
Vienna Jewish Tour
Half a day of history, traditions and memorials
WITH

Valerie

|

about the guide
The history of Vienna's Jewish population is closely linked with the history of the city. Accompanied by a private professional guide, you'll be taken to the key places and monuments marking this eventful history and remembering the terrible events of World War II. During your 3-hour private tour, admire the luxurious Stadttempel Synagogue fitted into a block of houses hidden from view to avoid discovery; uncover the subterranean remains of the city's medieval synagogue at the Jewish Museum site at Judenplatz; find out more about Jewish traditions at the main museum site at Dorotheergasse; stop by the Judenplatz Holocaust Memorial that commemorates the victims of Hitler's tyranny; and, if there is time, hunt out the "stones of remembrance" dotted through Vienna's 2nd district known as "Matzo Island".
Vienna


Austria

3 hrs


DURATION

10


MAX. No. ON TOUR
TOUR DETAILS
keywords :

History of Vienna's Jewish population, Jewish Museum (Judenplatz and Dorotheergasse sites), Vienna Stadttempel Synagogue
transport :

By foot
ACTIVITY LEVEL :

Light

ACCESSIBLE TO THE DISABLED :

yes

Kid friendly :

Children are welcome. However, the themes covered may be difficult your younger children. At the parents' discretion.
LANGUAGES:

Espagnol/Spanish (Bilingual), Anglais/English (Bilingual), Français/French (Bilingual)

MAX. No. OF PEOPLE :

10
INCLUDED IN THE TOUR
- Services of a private professional guide for 3 hours - Tickets for the Jewish Museum (Judenplatz and Dorotheergasse sites)
NOT INCLUDED
- Optional transport (reserve and then pay on the spot) - Lunch - Personal shopping
ITINERARY
This 3-hour guided tour will begin at the Stadttempel synagogue – you may be able to visit inside depending on the time of day. You'll then explore the Jewish Museum situated at two main sites (Judenplatz and Dorotheergasse). The tour will continue to the Holocaust Memorial and then into the 2nd district to discover the "remembrance stones". The exact itinerary is flexible and can be adapted to your needs and preferences. NB : You will not be able to visit the inside of the synagogue on Fridays as it is closed to the public.
WHERE AND WHEN?
MEET-UP LOCATION:

Your hotel

END OF TOUR LOCATION:

Dorotheergasse museum
about
your guide
languages :

Espagnol/Spanish, Anglais/English, Français/French
I was born in Salzburg but grew up in Vienna, which I consider my home. I studied theatre at university and then at drama school to become an actress. But, when I had my two children, I decided to become a professional guide and obtained my professional license in 2008. Why did I become a guide? Because it's a fascinating job – I get to meet people from all over the world, explore Vienna and improve my language skills (I speak Spanish, Italian, English and French). Vienna is a beautiful city that's a delight share with visitors, from its Jewish history to its musicians and the collection of works by Gustav Klimt at the Belvédère Palace. In my free time, I still perform on stage, I also sing in the Vienna university choir and practice tai chi.
See all tours of this guide
other tours
on the same location