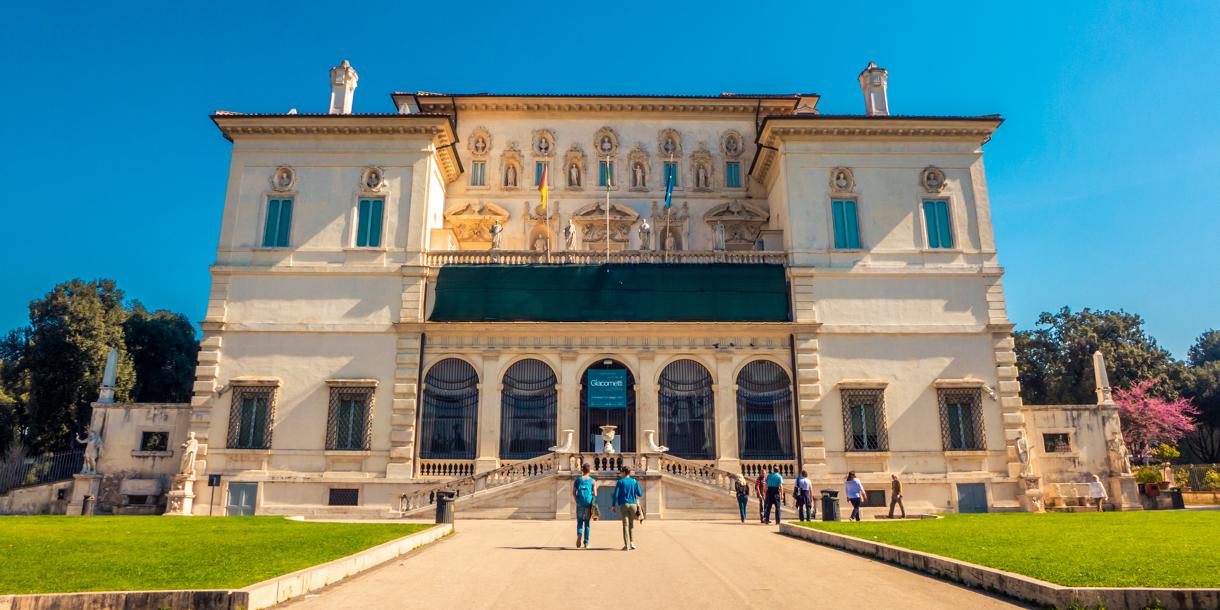 share
Borghese Gallery half-day tour
Italian art at the Borghese Gallery and Gardens
WITH

Tiziana

|

about the guide
The Borghese Gallery is one of Italy's most beautiful museums and private art collections. In the 17th century, Cardinal Scipione Borghese modeled the building on a classical Rome villa and used it to display his remarkable collection of Italian masterpieces. You'll discover classical statues including Bernini's spectacular "Apollo and Daphne"; Roman mosaics; masterpieces by Caravaggio such as "Sick Bacchus" and "Boy with a Basket of Fruit"; Raphael's "Deposition of Christ", Titian's "Sacred and Profane Love" and many more Italian paintings. After exploring the magnificent mansion, you'll step out to discover more than 3 miles of gardens, known as the 'Central Park' of Rome. The Borghese gardens once housed the country estates of wealthy Romans, but have since been turned into a public park dotted with elegant architecture and artworks.
Rome


Italy

3 hrs


DURATION

6


MAX. No. ON TOUR
TOUR DETAILS
keywords :

Borghese Gallery and Gardens, Italian masterpieces
transport :

On foot
ACTIVITY LEVEL :

Moderate

ACCESSIBLE TO THE DISABLED :

yes

Kid friendly :

Children are welcome. Ideally 5 years +
LANGUAGES:

Espagnol/Spanish (fluent), Italien/Italian (native), Anglais/English (fluent)

MAX. No. OF PEOPLE :

6
INCLUDED IN THE TOUR
- Private guide service for 3 hours - Entrance fees
NOT INCLUDED
- Déjeuner - Shopping personnel
ITINERARY
During this half-day private guided tour, you'll explore the Borghese Gallery and its gardens with an experienced guide. The exact itinerary will be adapted to your interests and preferences. NOTE: The tour is available every day except Mondays and National Holidays.
WHERE AND WHEN?
MEET-UP LOCATION:

In front of the gallery entrance

END OF TOUR LOCATION:

In front of the gallery entrance
about
your guide
languages :

Espagnol/Spanish, Italien/Italian, Anglais/English
Born and raised in Rome, I have been working in the tourism industry for 11 years now, first leading tours throughout Italy and later qualifying for my license as an official guide for Rome, the surrounding province and Vatican City. Before being a tour guide, I already knew a bit about Rome art and history, but when some of my foreign friends were coming to Rome, I was unable to explain them the whole history of my own city. I felt ashamed and decided to improve it, so I started to follow special courses which led me to the wonderful job of being a tour guide. I enjoy sharing my love for my beautiful city with my guests. My job allows me to meet people from all over the world, and many of them are special. Second, among the special persons I guided Jimmy Fallon, the American Comedian, and I did not know how he was ! My specialty is the archeological area of Rome and all the main sights (Coliseum, the Roman Forum...) but also Rome's underground (ancient roman city) with its catacombs, crypts, and churches. I love it because it shows the past of the city and let us see the connections between the ancient city and the modern one.
See all tours of this guide
other tours
on the same location