Food and Wine in Venice
Exploring a prestigious wine region
categories
client reviews
Deborah "I have relied on Deborah's expertise over the past 7 years, for any requests or requirements in Veneto. She is professional, highly considered by her clientele, well prepared and extremely knowledgeable in the cities of art in her region, and altogether competent in English. In our collaboration (often requiring communicating ad infinitum given client exigencies), she is always thoroughly dependable and reliable". Steven R. Kronenberg La Cornucopia Italia, March 2016 Walter « We had a very lovely day with Andrea - member of Walter's team - as a tour guide. Andrea was very knowledgeable and professional. The day was very enjoyable and I have beautiful photos and memories." Judy L., Oct. 2016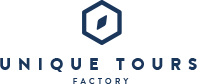 THE BEST PRIVATE TOURS IN THE WORLD'S LOVELIEST CITIES
Here at Unique Tours Factory, we offer you our private food and wine tours in Venice.
Located in the Veneto region along the coast of the Adriatic sea, the timeless city of Venice boasts an exceptional culinary heritage, blend of various influences from the past civilizations. Its delicious dishes include mainly some fresh fish and seafood (sardines, mussels, scallops, prawns, octopus) cooked in rice or pasta with olive oil, cheese and vegetables. Many local specialties are also made of cured pork, beef, poultry, and sun-kissed vegetables cooked with olive oil and fresh parsley. With our handpicked selection of Venice Food and Wine private Tours, discover the best of the Venetian cuisine and its traditions. Enjoy a walking tour in Venice local markets, and learn about the different products and flavors while meeting with the producers; or explore the different neighborhoods while stopping in some bacari (local wine bars). And for some more hands-on experiences, don't miss our cooking workshops: learn how to cook a local dish with a Venetian family in a private home; or learn how to prepare the traditional Venetian cichetti (local finger foods) with a chef in the Dorsoduro area.
In the beautiful countryside of Venice, discover the vineyards and wineries of Valpolicella and Valdobbiadene, enjoying some tastings of the famous Prosecco, oldest wine in the Veneto region; or why not head to Conegliano to explore one oldest wine routes in Italy? In the picturesque villages such as San Floriano, Refrontolo and Soligo, you will sample local wines and local dishes including bigoli pasta, tortelli and fettucine noodles.