Private highlights tours in Bordeaux
Bordeaux, between hsitorical charm and wine culture
categories
client reviews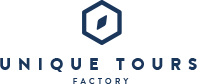 THE BEST PRIVATE TOURS IN THE WORLD'S LOVELIEST CITIES
Here at Unique Tours Factory we offer you our private tours of the highlights and hotspots of Bordeaux.
Located in the heart of the French wine country, the dazzling city of Bordeaux boasts a rich historical heritage. After Paris, it is today the second french city with the most numerous protected sites witnessing numerous centuries of architecture starting from the Roman times, with a major importance of the classical and neoclassical buildings that have given harmony and prestige to the urban landscape.
Our professional guides in Bordeaux know how to make the most of your time, so they designed some comprehensive tours in the human-size and walkable city center. Follow them in the medieval streets of the Saint-Pierre district where you will also marvel at the 15th century Porte Cailhau. From the docks, see the stunning Pont de Pierre and learn about its secret… Then, walk on the magical water mirror and admire the reflect of the Place de la Bourse with its magnificent Renaissance architectural ensemble. On the Place Pey Berland, climb the 232 steps up the 13th Tour Pey Berland, belfry of the Cathédrale Saint-André renowned for its breathtaking views over Bordeaux city center.
Passing through the rue Sainte-Catherine, discover the delicious Bordelaise gastronomy: sample some delicious cannelés and macarons from the best pastry shops, enjoy some wine tasting in the local wine bars, and taste some cheeses in some old cellars. Then discover the stunning 18th century Grand Theatre facing the iconic Grand Hotel before crossing the Allées de Tourny towards the Place des Quinconces with its impressive Monument aux Girondins.
Escaping Bordeaux for the wine countryside, visit the most picturesque villages such as Saint-Emilion; discover the world's most famous wineries and their "Grands crus classés" (first growth) such as Château Mouton-Rothschild, Château Margaux and Château Lafite-Rothschild, and learn about their unique wine-making process while enjoying some tastings with the winemakers.