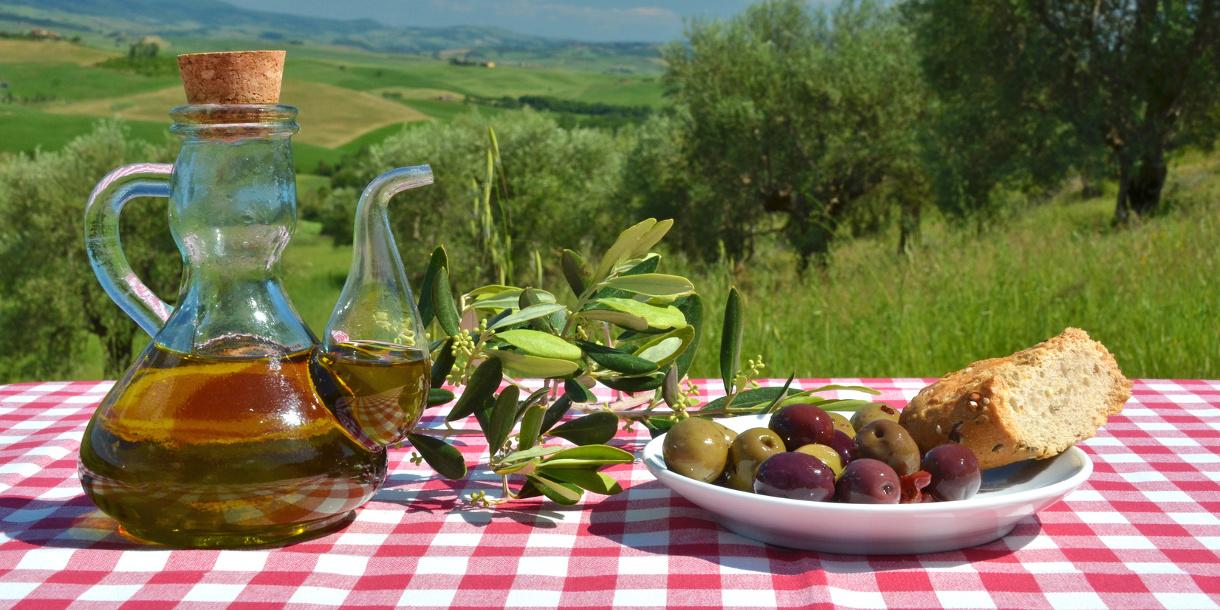 share
A day-trip from Florence in the Tuscan hills
Discover Fiesole and Maiano
WITH

Francesca

|

about the guide
On this full day trip from Florence, experience the true flavor of the Tuscan countryside, visiting the most picturesque villages that witness the era of the Etruscan civilization. The Tuscany region is known for its refined olive oil, delicious wines and its stone Pietra Serena which was used to make the buildings in Florence. Travelling by taxi with your local guide, you will head first to Fiesole, an old town famous for its numerous archeological sites dating back to the 4th century, and witnessing the Etruscan civilisation who once dominated Tuscany. There, you will visit the Roman baths, the Roman theater and the Etruscan temple, as well as a Romanesque 14th century cathedral. You will also marvel at the beautiful panoramas of olives fields and sweet hills who influenced generations of painters. You will continue to Maiano, another charming village close by where you will visit a local farmhouse and enjoy a traditional lunch made of fresh products (not included in the price). There, you will also see the frantoio, an old oil mill still used to make extra virgin olive oil following to the traditional method, which is the place where your tour will end.
Florence and Tuscany


Italy

1 day


DURATION

10


MAX. No. ON TOUR
TOUR DETAILS
keywords :

Florence, Tuscany, Day trip, day tour, Fiesole, Maiano, Etruscan florence, wine tuscany, archeology tour tuscany
transport :

By walk, taxi and bus
ACTIVITY LEVEL :

Moderate

ACCESSIBLE TO THE DISABLED :

no

Kid friendly :

Children are welcome from 6 years old.
LANGUAGES:

Italien/Italian (native), Anglais/English (Bilingual)

MAX. No. OF PEOPLE :

10
INCLUDED IN THE TOUR
Guided tour with a professional and qualified tourist guide of Florence.
NOT INCLUDED
- Transportation during the day: approximately a taxi is in total 60-70 € to get to Fiesole and come back to Maiano. There's also a very convenient public bus that gets to Fiesole from Florence. - Lunch at Fattoria di Maiano and visit of the oil farm. - Other drinks and snacks. - Personal shopping .
ITINERARY
Departing from Florence by taxi, you will head to the Tuscan countryside where the remainings of the Etruscan civilization are still preserved. Driving 10 km north through the cypress trees and the olive groves, you will start your day in the ancient city of Fiesole where you will discover an impressive archaeological patrimony dating back to the 4th century and including a roman theater, an Etruscan temple and some roman baths. Then, you will head to Maiano, a charming village surrounded by vineyards. There, you will visit a local farm where you will enjoy a delicious lunch made of fresh products. Then, you will see the frantoio, an old oil mill still used to make extra virgin olive oil following to the traditional method which is also the place where your tour will finish.
WHERE AND WHEN?
MEET-UP LOCATION:

Your accomodation in Florence or Fiesole

END OF TOUR LOCATION:

Fattoria di Maiano
about
your guide
languages :

Italien/Italian, Anglais/English
I was born in the beautiful city of Florence, and I have been a qualified tourist guide since 2008. After getting a degree in Modern Cultures and Languages at the University of Florence and studying in Spain at the Universidad de Valladolid, I worked in several different fields before turning to tourism. Guiding is my full time job and my certification was issued by the Italian government once I received my tourism diploma. Every winter, I study and update my knowledge by attending refresher courses to always provide fresh, interesting and high quality tours. For me, guiding is the best way to express my love for my city and show it to people through the eyes of a local. I'm a passionate traveler as I think it is a mind-opening and enriching experience. I have a true passion for history, especially the Medici family and the Convent San Marco. Like any true Italian, I love good wine, gelato and I'd describe myself as a real foodie. I like nothing better than taking a book to the Caffetteria delle Oblate with a spectacular view of the Duomo, while savoring a good cappuccino. Designed to feed your curiosity, my tours cover a wide range of topics and monuments including Renaissance and Middle Age history, Michelangelo, Botticelli, Giotto, Medici family and much more.
See all tours of this guide
other tours
on the same location