Exclusive private tours of Florence
Unique private tours in Florence
categories
client reviews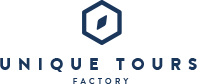 THE BEST PRIVATE TOURS IN THE WORLD'S LOVELIEST CITIES
Here at Unique Tours Factory we offer exclusive tours in Florence.
Cradle of the Renaissance and another UNESCO World heritage, Florence is an utterly unique city that retains an immeasurable treasure of artworks by Italian masters such as Leonardo da Vinci, Botticelli, Michelangelo. Florence is also the craftmen capital in Italy, preserving an exceptional patrimony that witness its secular past. Between the Santo Spirito Basilica and the Ponte Vecchio, the old quarter of artisans has kept hundreds of traditional workshops (Botteghe) of papermakers, bookbinders, sculptors, and gilders who perpetuate the know-how of their Renaissance ancestors.
Another highlight of Florence is its delicious gastronomy, mainly composed of grilled meats, cheeses and wine. Located in the Tuscany region, Florence has access to some of Italy's best wines, so make sure you try some. Our qualified guides in Florence will lead through its countless historical areas, showing you this magical city from a local perspective.
Explore its main landmarks such as the Palazzo Vecchio, the Uffizi Museum and the Cathedral of Santa Maria del Fiore (Duomo) on our best of Florence sightseeing tour. With our Florence perfume half day tour, discover the secret and refined world of perfumery and enjoy a liqueur tasting experience.
Want to learn about Michelangelo ? Our Florence Michelangelo day tour will provide you with a complete overview of his life and artworks. And if you wish to experience the true flavor of the countryside, take our day trip from Florence in the Tuscan hills and discover picturesque villages that witness the era of the Etruscan civilization.
Want to personalize your tours in Florence? Do not hesitate to contact our guides to discuss with them your itinerary.