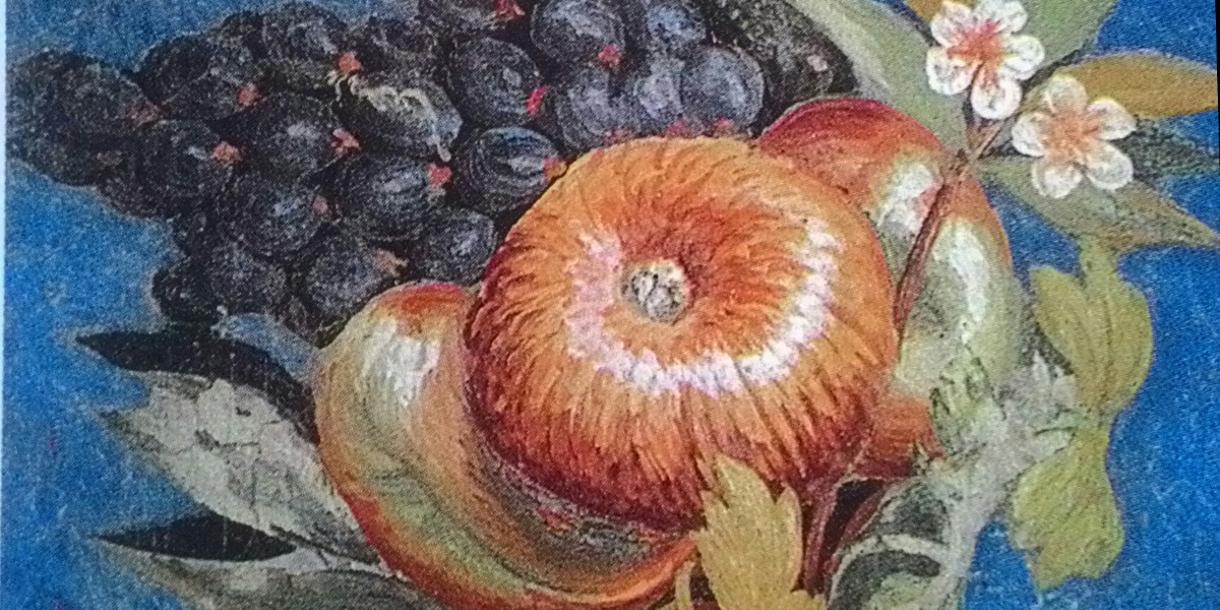 share
Trastevere and Raphael Tour
Visit of the Villa Farnesina with a fresco class
WITH

Cecilia

's TEAM

|

about the guide
Trastevere is part of one of the most beautiful corners of Rome. Small multicolored quarter with village-air, it has retained its authenticity throughout the centuries and years. Very modern but attached to its traditions, its old shops houses and many local markets but also new bars and restaurants in the trend. During this one day trip, plunge into its vibrant atmosphere with a local historian guide. Departing from your hotel or directly from the Trastevere area, you will start your day with a visit to the Villa Farnesina, once home of Agostino Chigi, the rich banker of Pope Julius II, built between 1508 and 1511 and still intact today, with its Italian gardens, its Loggia of Cupid and Psyche covered in frescoes of Raphael and his students. After visiting the Villa, you will walk through the narrow streets lined with shops, restaurants, and old churches such as Santa Maria in Trastevere. After a short lunch break with local specialties, head to the Stadio di Domiziano, an archaeological site where took place the Olympic Games, Piazza Navona. There, you will learn to create your own mural using the techniques and colors of Raphael. At the end of the course, everyone can leave with his work.
Rome


Italy

1 day


DURATION

10


MAX. No. ON TOUR
TOUR DETAILS
keywords :

Raphael, Trastevere, course, fresco, art, architecture, Villa Farnesina
transport :

On foot
ACTIVITY LEVEL :

Light

ACCESSIBLE TO THE DISABLED :

yes

Kid friendly :

A very pleasant visit for children from 4-5 years. The guide will try to stimulate their attention.
LANGUAGES:

Italien/Italian (native), Français/French (fluent), Anglais/English (fluent)

MAX. No. OF PEOPLE :

10
INCLUDED IN THE TOUR
- Guiding service in the Villa Farnesina and Trastevere - Fresco class - Domiziano stadium entrance tickets
NOT INCLUDED
- Entrance tickets for the Villa Farnesina (closed on Sunday, 6€ / person, 3€ for 10-14, and free for children under 10) - Transportation (if applicable) - Lunch and other consumption
ITINERARY
You will reach your guide to your hotel or directly in the Trastevere neighborhood where is located the famous Villa Farnesina, former home of the banker of the Pope Giulio II, you will discover all the secrets, and the work of the painter Raphael. The villa is surrounded by beautiful Italian gardens you will also visit. After visiting the Villa, you will walk through the pretty little streets of Trastevere, through small shops, restaurants and ancient churches such as Santa Maria in Trastevere. At noon, you will taste the Roman cuisine in one of the nearby restaurants and then you will head to the Stadio Domiziano, former stronghold of the Olympics, Piazza Navona, where you will participate in a 3h fresco course.
WHERE AND WHEN?
MEET-UP LOCATION:

Your hotel in Rome or Trastevere

END OF TOUR LOCATION:

Piazza Navona
about
your guide
languages :

Italien/Italian, Français/French, Anglais/English
Born in the picturesque city of Florence who influenced my passion for art, I moved later to Rome where I completed a PHD in the Academy of Fine Arts. After working as an event planner for 13 years, I decided to create an association which offers customized cultural trails in Roma combining history, art and craft activities mixing the ancient materials such as pigments and natural elements as legendary artists Michelangelo, Giotto or Raphael used to do. The ancient art is really at the center of my tours and I aim at seeing the Eternal City's history reviving through the creation of a fresco made by a visitor. Today, my eight years of experience in walking tours, family tours and painting workshop enables me to share the best of my expertise and my passion for Rome's history with curious visitors in an entertaining narrative experience. During my tours, I let the visitor being also an actor and enter in relation with the city of Roma and its past, culture and energy. With my team of archaeologists, restorers, art historians and tourist guides, I organize for you a trip back in time. Discover the main historical sites of Rome such as the St. Peter's Basilica, the Colosseum and the Roman Forum and join a mosaic workshop; learn how to create your own fresco on the Piazza Navona using ancient techniques; visit World Unesco heritage sites such as Banditaccia and uncover the secret stories of the ancient civilization while tasting the traditional roman gastronomy. PS : my tours could also be guided by Paola or Lisa, especially when they have to be done in English.
See all tours of this guide
other tours
on the same location